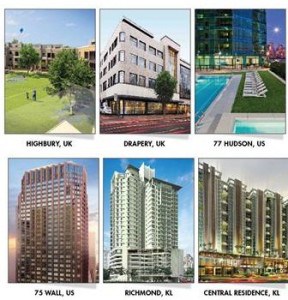 As I continue to build up networks and host events, I am constantly pushed by companies to advertise to these members. Maybe this is a way I can "monetize" all this free work I have been doing. But its also somewhat of a distraction. Maybe its something I need to develop into a standard "reply" for those who are interested. All the time, they want to offer commission on deals, nothing upfront. Of course anyone would want that, its no risk / investment upfront for them.
Last month I blogged about a Canadian university in China to recruit. They see me as a white guy working with Chinese startups and e-commerce companies, perfect gateway to reach their clients. They offer some sort of commission on students I refer, which is cool I guess.
In September last year, my buddy Ish came from USA, selling NYC real estate in Hong Kong, he was doing this in response to the overwhelming demand his company was receiving from Asia / China. He setup a consultant to setup trade shows in Hong Kong for him – and they made a tons of sales!
I've gotten a lot of attention because of my internet marketing / social media specialities, and have been getting quite a lot of follow ups from real estate agents who want to try to have me help them promote their USA / overseas real estate to upper scale Chinese.
Below is an example of what I would be pitching, bringing in these real estate sales reps to Shenzhen, China to have a seminar on buying property overseas:
Dear Michael,

Hope your well mate.

Took me a few days but finally got it done.
The following below is what I am sending to new clients to stir up interest and to create appointments, with the view to making some sales.
As you can see, I have only included my personal contact details and not the companys, in order to take ownership of the client.

A similar alternative can be made without using the IP Global name.
It can be positioned from an educational perspective such as:
Learn about International Property investment!! what to look for when considering a purchase, what to avoid, precise financials etc.

For a free consultation please email or Call

Paul comes to Shenzhen once a month to speak to clients who are keen to learn the right formula to International property investment. Contact me to book your appointment etc.

Something along these lines I think would be the right way to go about drumming up some business.

Look forward to hearing from you.

Speak soon mate and take care,

Best Regards,
Paul

INTERNATIONAL PROPERTY INVESTMENT

Dear ,

My name is Paul, educated and licensed in Real Estate by the Real Estate Institute (Australia). I have over 8 years experience in financial planning and real estate investment across 9 international markets including China. In that time, I provided professional consultations to my clients and have successfully assisted them in building profitable investment portfolios.

We're an Investment house that assists their clients with their portfolio to gain substantial returns by using property as the asset class.

Stable emerging and recovering markets are the main focus where risks are minimal and returns on your investments are greater.

Based in Hong Kong with offices in Singapore, England, Kuala Lumpur, Dubai and Shanghai, IP Global conducts extensive due diligence to source the best investment opportunities for our clients and then offer a full suite of services, walking clients through the purchasing process from legal's, mortgage finance, lettings and management and right through to re-sales.

Reply email or CALL: to book a complimentary 30 minute consultation at our office in Wan Chai or at your office.
But its not just selling American real estate….its selling USA passport visa, the right for their future children to go to school in America. I have been tweeting about it, foursquarin', and chit chatting all over my social media about the concept – some think I am turning my back on America, selling undervalued / declining American real estate properties to Chinese in exchange for greencards.
What is wrong with it – China has all the money now. And these upper class Chinese want to send their children to America for a better education, a better life.
I think I will host these types of events, or is it outside of my expertise / focus.