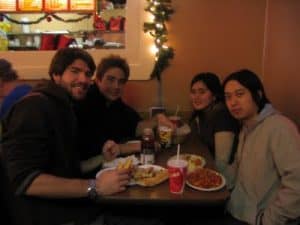 good old hoboken, new jersey. been back since late monday night. visiting old school faculty, friends, and getting back to the hyper lifestyle….
Just had pizza w/ my friends Lily, Chris, and Tyler (CAPITAL T!!)
Alumni event at Stevens Tech in a couple hours, did banking, client relations, and now at the computer lab.