I'll be speaking about web3 domains and decentralized hosting at the second Offchain Chiang Mai, Thailand Meetup on Thursday, Sept 22, 2022
Catch you there!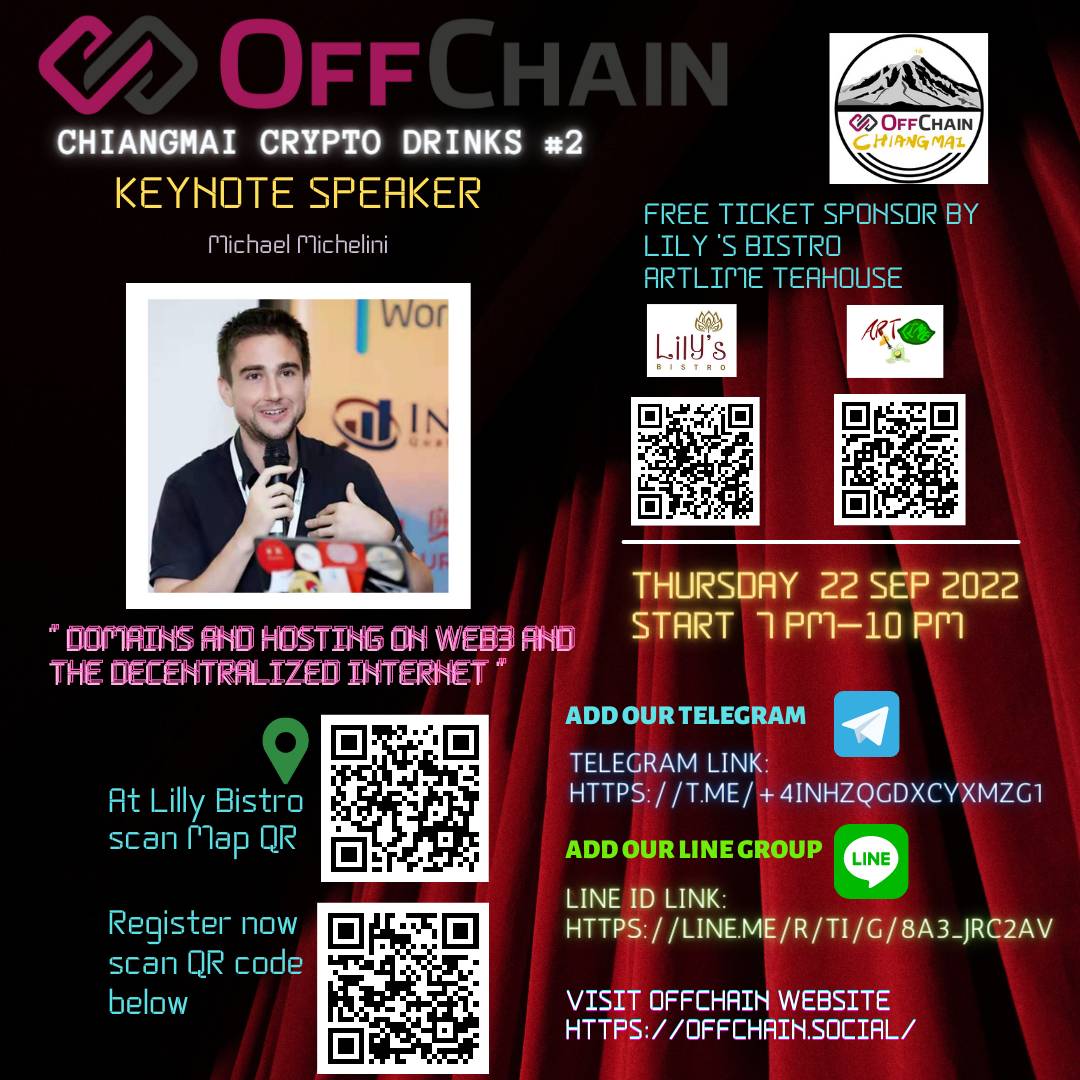 ---
Just can't help myself – need to network and connect with people – and doing that right off the bat here in Chiang Mai, Thailand.
Been attending Offchain (formerly Crypto Drinks) meetups in Shenzhen a bit, and Jonathan the organizer asked me to help co-organize the meetups in Chiang Mai since I'm moving here.
The main organizer – she is amazing and got the venue and poster setup for this Thursday!
Here's the info and poster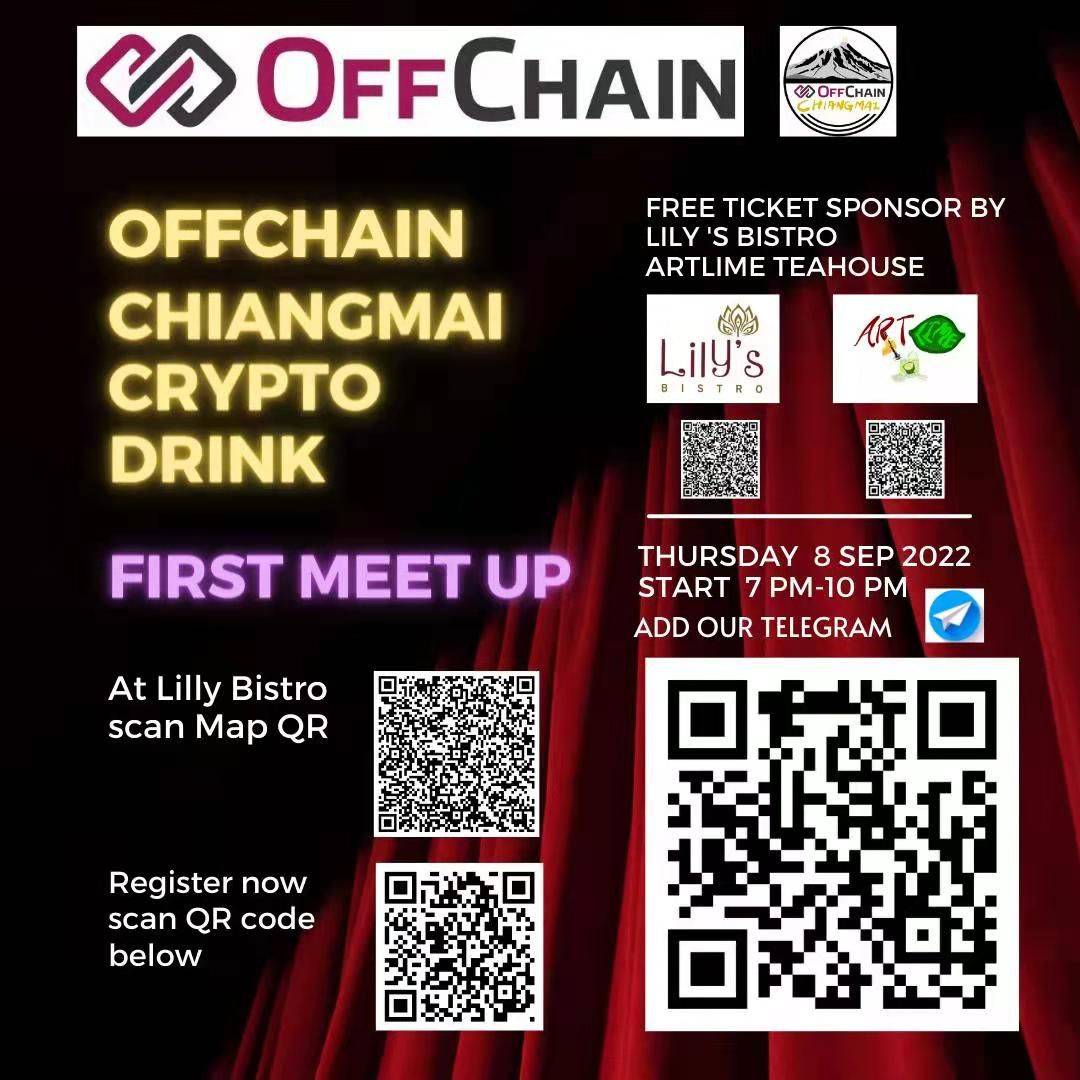 ---