Speaking at Lily's Bistro Thursday Sept 22, 2022
I'll be speaking about web3 domains and decentralized hosting at the second Offchain Chiang Mai, Thailand Meetup on Thursday, Sept 22, 2022
Catch you there!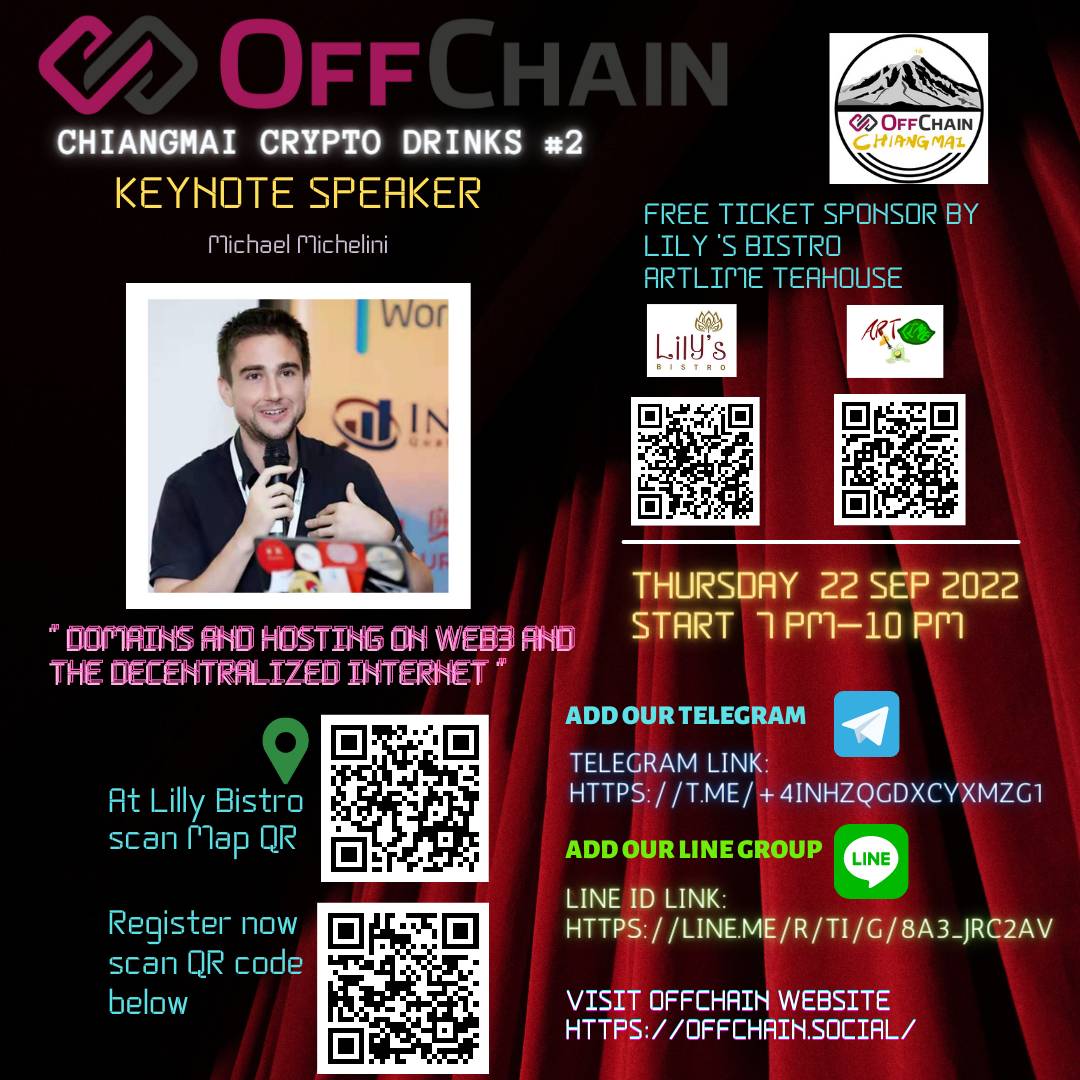 ---
Just can't help myself – need to network and connect with people – and doing that right off the bat here in Chiang Mai, Thailand.
Been attending Offchain (formerly Crypto Drinks) meetups in Shenzhen a bit, and Jonathan the organizer asked me to help co-organize the meetups in Chiang Mai since I'm moving here.
The main organizer – she is amazing and got the venue and poster setup for this Thursday!
Here's the info and poster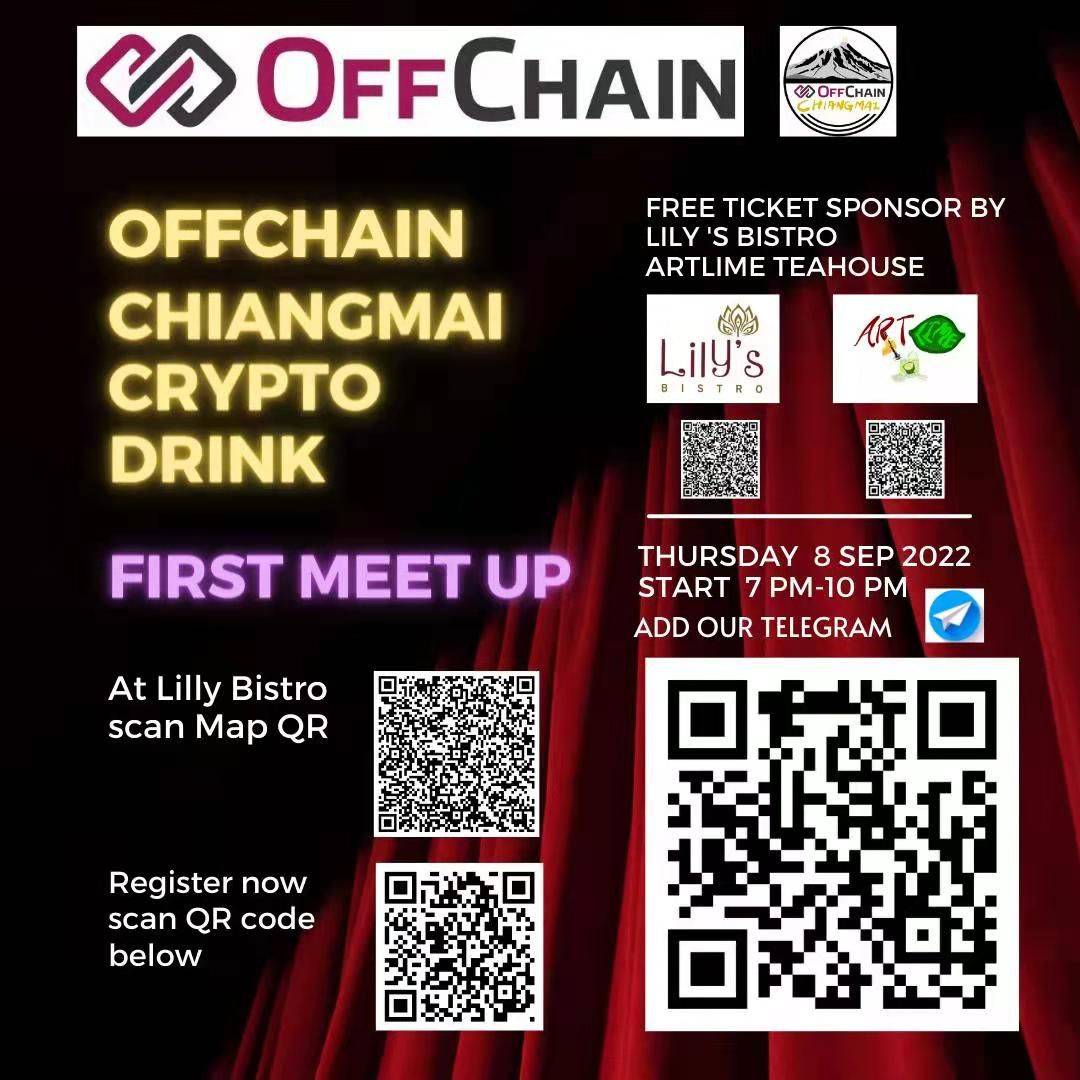 ---
Speaking at Sax Music Lounge Thursday Oct 13, 2022
Was asked to share again on web3 domains and decentralized hosting to another group in the Chiang Mai crypto community.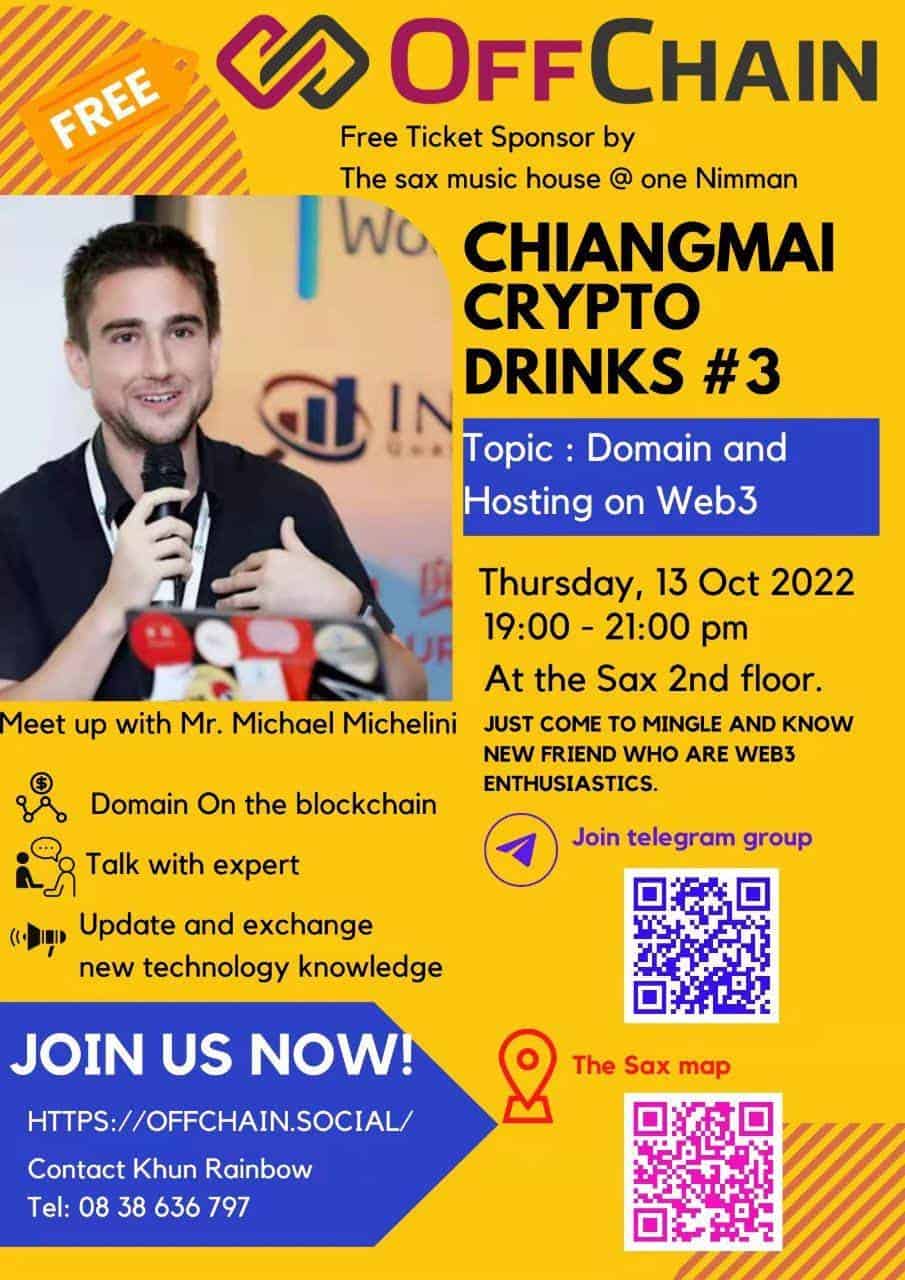 ---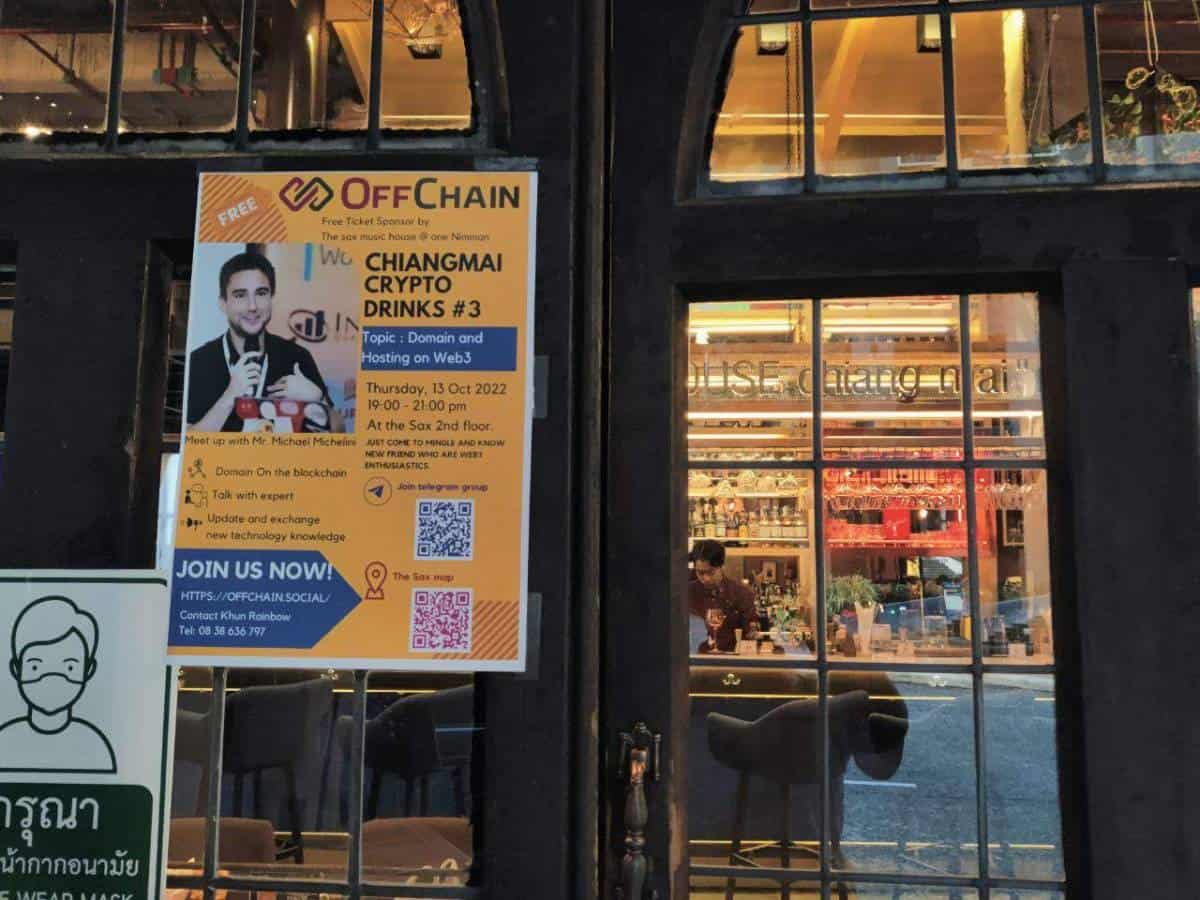 ---