Well, after the "music stops" and the pursuit of getting to a 'final" destination has been reached – there is the "morning after". I mean I am so happy to be re-united with my wife and kids, but now the next big adventure and question is – where do we go from here?
No one knows how long the world will be on lock down, and returning to Thailand seems to be something that will be months away earliest.
It is human nature to plan, right? To have an outline of the next few months, years, etc. At least since I have been a parent, that has been a requirement.
While back with the family in China, I have had my mother in law apply some acupuncture to help me recover. Recover from what, I am not clear.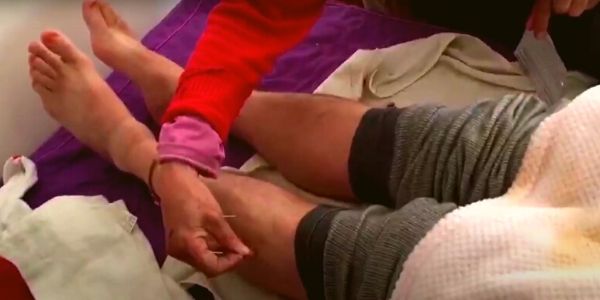 Going through the local mall here, the restaurant we had the amazing Korean BBQ buffet feast before I left to Philippines is shuttered. I tried to take some video footage of it – broken glass, smashed up tables – but they have a worker there discouraging photo / video. Makes you wonder the huge financial pressure these large restaurants had – no income and huge rent for months is not a good combo. Only makes you wonder how America will come out once the lockdown reopens.
Just walking down various roads, and you can tell many of those shops that are still not open may never re-open.
But we cannot be negative. It is a time to transform. Our business, our mindset, our personal lives.
On the next Global From Asia podcast I am lucky to have Qing Zhou on the show who gives us some insights on this. And I even converted to be one of her clients – sharing the private lesson she gave me at the end.
For sure I will be a different person once all of this is "over" but talking to various people – and I am starting to accept it too – life will never be the same.
Yes, we will be able to travel again, but I think masks, gloves, health certificates, apps and big brother monitoring us will be part of the new reality.