Chatting Investments with Kevin Shee in Hong Kong
What an intense weekend it has been!
While doing networking, catching up w Marc, and getting work done – over the weekend was able to catch up w/ Kevin Shee, an experienced entrepreneur for 15+ years and a new host of the Kevin Shee show!
We caught up at the Kerry Hotel lobby and I was able to connect him to Marc Roca on investments and dealflow.
He had these kind words to share on his facebook after the meeting:
Congratulation to Michael Michelini to the acquisition of his firm to Alpha Rock Capital! If anyone of my friends are selling good products in amazon and interested to sell their biz , alpha rock is interested to buy! Pm me… Nice to meet u Marc Roca.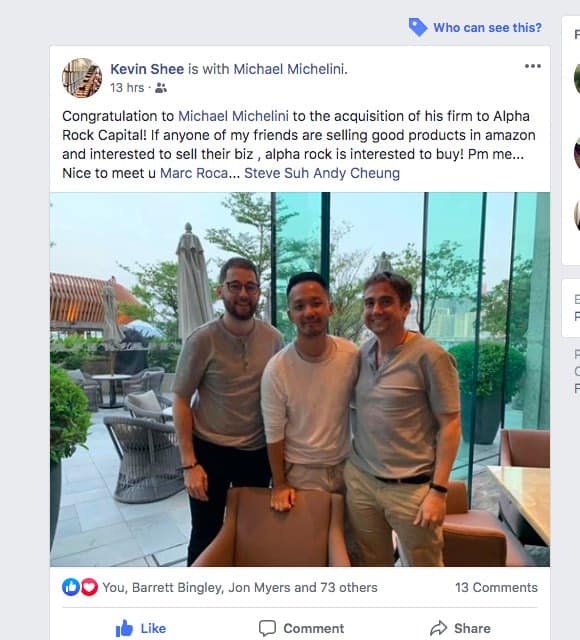 Thanks Kevin! Making connections, making deals, that is what it is all about!