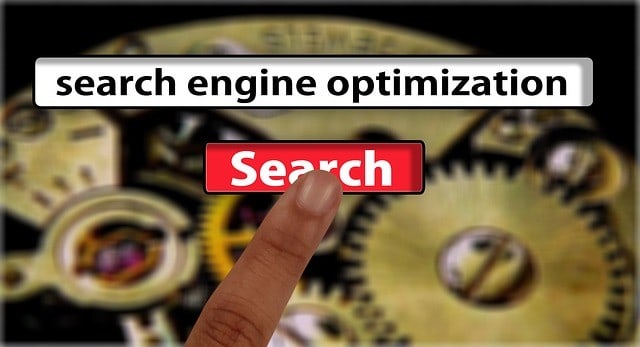 Think about how you made your last purchase. It doesn't matter if you bought it online or went to a brick-and-mortar store to buy it. Think about the steps that you took before you actually made the decision to buy. Did you, by any chance, do some research online to find out more about a product or service?
If you did, then you have just experienced what Google calls the Zero Moment of Truth or ZMOT. During pre-internet era, the first moment of truth happens when you make a purchase after being exposed to a stimulus (i.e. advertising, seeing or hearing it from a friend. Now, people need not have a firsthand experience of a product or service before making the purchase. People go online to check reviews, case studies, and articles about the product or service.
ZMOT has always been there, although it may not have been called that, but never has it attained such prominence in buying behavior as now. This is because the Internet and thus 24/7 connectivity has made it so much easier for people to do the research. They simply have to type it in a search engine or social network, and they can get all the information they need to help them decide to buy or not. This is how digital marketing changed the way people do business.
According to Google, about 88% of consumers conduct research before buying, and the average consumer in 2011 referred to about 10 sources of information about a product or service before deciding to buy, many of which they found through search engines. This is twice as many sources as the previous year.
Granting that the ZMOT is a major factor driving buying behavior, how does this affect the marketing strategies of business owners? Since most people go to search engines to do their research, it follows that you need to optimize your site for search engines. In other words, you need a search engine optimization or SEO strategy.
Some people might claim that SEO is dead, because search engine algorithms have changed so often that it is hard for people to keep their SEO strategy updated. However, that only means those people have gotten hold of the wrong end of the stick. SEO is not about matching algorithm changes step-by-step like some crazed dance, but creating such good content that your site or page will rank well despite these changes.
Understanding the ZMOT is a good example of how SEO can keep you in business. However, capturing the ZMOT is not the end-all and be-all of SEO. You don't need to scrap your entire marketing plan just to address the ZMOT. However, you do need to understand marketing concepts such as the ZMOT, so that you can prepare for and address it in your SEO strategy. The following is a list of ways SEO helps keep you afloat.
SEO promotes your website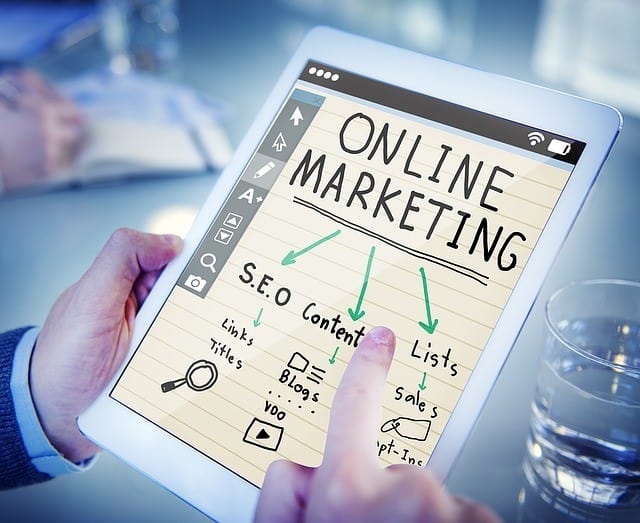 The most famous line in the1989 movie "The Field of Dreams" is "If you build it, they will come." It sounds like a profound thought, but it actually doesn't make much sense in the context of the movie. In fact, one might go so far as to say it is unrealistic. At any rate, the idea definitely doesn't make sense when it comes to your website.
Many businesses put up websites believing that if they built it, people would come. This is a comfortable thought, especially for brick-and-mortar businesses with no ecommerce component. As you probably know from personal experience, it is very difficult to get people to come to your website. There is no guarantee that people will go to a website simply because you built it. You have to tell them about it, and the best way to do that is through SEO.
SEO helps search engines understand your site, and your rightful place in a particular search result. With a strategic SEO campaign, you can make your site visible to thousands of your target audience. Even if you don't get top page ranking, being on the first page in strategic keywords and phrases is still a big deal. The important thing is to take control of your ranking to help people find your nice website.
That said, you also have to make sure your website is attractive and user-friendly. Even if you have a successful SEO campaign, you will not get many conversions if your site looks run of the mill. You need an experienced professional to make your website because they know what appeals to different kinds of audiences, and how to ensure that the site is user-friendly in form as well as function.
Of course, if you have the skills needed to build a good website and plan an effective SEO campaign, getting professionals to do it for you is not necessary. On the other hand, if your business has nothing to do with either function, it may be more practical to delegate the task to others so you can concentrate on core tasks.
You need to remember that SEO introduces your brand to the world, and your site is your office. If you make sure that your SEO and site are well-executed, you can see significant improvements in your exposure, impact, and ultimately, conversions.
SEO keeps you in the running
The ZMOT concept is a part of the buying cycle that can significantly affect your sales positively provided your SEO strategy keeps you in the running when they do their research. You are there when they come looking, and SEO helps them find you.
Put another way, if you have SEO for your site and you rank well, there is a greater chance that your review, video presentation, infographic, or other content will be one or more of the 10.4 sources the consumer consults before deciding to buy.
For example, if Paula sees an infomercial on television for your type of product, and wants to know more about it, she searches for the product online. She types in the name of the product, and she sees your video on YouTube on how to use it.
You didn't pay for the infomercial, but you benefit from it anyway because you did SEO. She may decide to check other mentions of your brand on social media and review to see how you compare. If you treat your customers right, you should be getting good mentions that may just win you a sale.
The great thing about SEO as a marketing strategy is you don't pay for each click or impression you receive. If your video tutorial gets all that delicious link juice from making the rounds in Facebook or Instagram, you reach a wide audience without paying anything more than your production cost. This means a better return on investment (ROI) than other types of online marketing, and because it is generally organic, it actually results in better conversions.
Of course, good SEO requires not only great content, but also constant updating. Search engines look at many things when indexing search results, and one of them is timeliness. New content gets the nod more than old ones, even if you have an awesome article expertly written by your favorite essay service. If you don't have new original content to post, update old ones with new information or curate great content from high-authority sites. Just make sure you attribute it properly.
People are also always looking for something better, so just because you got great reviews last week doesn't mean your competitor isn't doing the same thing this week. You need to monitor your page analytics to see if your SEO is still keeping you ahead of the pack. That said, any SEO is better than no SEO when it comes to keeping you in the running.
SEO benefits local businesses
Local searches are where you can really make a killing if you have a brick-and-mortar establishment.
Location-specific keywords often have far less competition, so you are more likely to rank well, especially if you are one of a few establishments that offer that particular product. You should know that 50% of mobile users visit a store within 24 hours of a local search.
SEO becomes important because it gives your business more exposure. People near you may not even know about your place until they find your site and content online! In fact, a study in 2008 showed that a whopping 72% of consumers used the Internet to find stores in their area where they could physically go and buy a product.
In addition, an online presence with good SEO serves as a 24/7 sales representative even when your business closes for the day or during holidays. People can find out more about you any time of the day, and shoot you a message which you can answer from anywhere. If you offer enticing or unique deals, there is a very good chance they will take the trouble to wait until you are open to pay you a visit.
If you have a purely online business, the local search can still benefit you, because you can offer free or and/or expedited shipping. People tend to favor local businesses for precisely those things, so do not neglect the importance of geography and local searches when developing your SEO strategy.
SEO helps you convert better
You may think that SEO has nothing to do with conversion, and everything to do with lead generation. However, one follows the other because by its very nature, SEO is very specific to a target market, which generally means a higher conversion rate. This is because it is customized based on keywords and phrases people use in a search string, so you are more likely to pull in people that are predisposed to buying your product or service because they are already looking for it.
Choosing precise keywords with lower competition also helps you narrow your audience to your ideal customer. When properly analyzed and with a bit of research, SEO specialists can even deduce the intent behind a search. In many cases, you can use common sense to figure out what the user wants when they make a search. However, that is not always the case.
For example, a search for "goodnight moom" may seem like a misspelling for "goodnight moon," and make an analysis assuming it is a misspelling. However, there is actually a rather macabre book by that title, so an ebook company will develop content that targets adult readers rather than children using that keyphrase.
You need to put yourself in the user's place when you develop your SEO strategy and pay attention to details to maximize your ROI. When you successfully deduce the intent behind a search, the potential for conversion is high. You are able to address a user's problems and issues more fully, which establishes you as an authority and your brand as the right one for their money.
Your SEO campaign should follow a well-defined path of least resistance. For example, if you are marketing your bed-and-breakfast, you will target families with a limited budget by linking your article on family-friendly vacations for cheap to the detailed booking page for your promotional package for groups of three or more. All the user has to do is choose the dates and make the booking.
You may have the best deals for your target market, but without SEO, it can be almost impossible for them to find you. All it takes are a few well-placed articles or videos linked to the pages the user is most likely to find helpful, and you can be looking at some impressive conversions. To do that, you have to understand the user's intent and their needs.
If you know anything about site building, you should be aware that the structure of your site has a big impact on the user experience or UX. When you build your site, you need to make sure that it loads quickly, is easy to navigate, and has landing pages where your conversions happen. Your SEO strategy can guide you on how to keep your users happy once they get to your site.
Keep SEO in the foreground when planning the design and structure of your website. This will help cut down on maintenance, restructuring, and upgrade costs when your marketing strategy kicks in. In many cases, your SEO has a big impact on your content management, URL, and conversion funnel, so basing them on your SEO makes a lot of sense.
An SEO-friendly site can certainly make it easier to rank well in search engines and maintain top ranking once you achieve it. However, the quality of the UX will determine if those that do visit your site will stay long enough to give you a good bounce rate, and like what they see enough to make a purchase or otherwise respond positively to a call to action, such as filling up a registration form.
The main purpose of SEO is to rank high in search engines. It is well established that most people (75%) do not go beyond the first page in a search result, and with thousands, if not millions, of search results in most search strings, getting on the first page (typically the top 10) is a tall order. However, if you do manage it, it can nab you a fair share of the market. In fact, the top result in any search typically gets one-third of the traffic.
However, search engine optimization is no walk in the park. It takes much research and planning, and if you hire a professional to develop it for you, a good chunk of change. However, any effort and money you put into SEO has the potential for high returns if done correctly.
This is why it is important not only to hire a professional to do your SEO for you, but an experienced professional with a good record in getting results. Resist the temptation to choose a service provider solely on project cost. Take the time to do your research (ZMOT!) and check reviews of each supplier before making a decision. If you want to get your money's worth, you should get the best you can afford.
It is also important to assess the effectiveness of your SEO campaigns over time. This will help you see if your service provider is worth the cost, or if it is time to look around for a better supplier.
In some cases, you can get immediate results when you launch an SEO campaign. Once the initial rush is over, it can still have residual effects over a long time. This is a positive feature of SEO, because long after you have closed the books on your SEO expenses, you still receive the benefits.
Even if you do not get to page one in a search, an effective SEO campaign can still pay back whatever you spent for it. It can be tricky to track ROI because there is no clear delineation for income attributable solely to SEO. Keep in mind that the effects of SEO may carry over months, even years, and these can be hard to quantify, or even identify. However, you can compute it to determine how much more or less you want to invest in SEO in your next budget.
SEO guides your content creation
You have most likely heard the term "organic" in many contexts, initially in the products we eat such as meat, fruits and vegetables, They became popular despite being significantly more expensive because they are healthier alternatives to processed or chemical-laden foodstuffs. The same can be said for organic content, a.k.a. informative, timely, relevant, and useful information. The rules governing SEO today forces you to create organic content in order to get good rankings.
Back in the day, SEO meant loading up your articles with keywords and phrases whether they made sense or not. Updates in search engine algorithms, particularly Google, put a stop to that. Today, you can no longer stuff your articles with keywords or PBN links, because Google will flag it and penalize your site for authoring it. The rules of the SEO game forces you to create high quality content that will provide value to your audience, or risk losing your ranking at the very least.
Some content management systems or CMS use code in their structures that make them search engine friendly. To a certain degree, SEO-friendly CMS structures do address some aspects of search engine algorithms that help you rank higher. However, the structure alone is not enough to help you rank. An SEO strategy helps fill in the gaps.
Popular search engines such as Google consider more than 200 factors to index and rank web pages, although no one really knows precisely what those factors really are. An SEO specialist can deduce from experience what factors carry the most weight, however, and an SEO strategy will address many of them, such as keyword usage, length of article, links, and image optimization.
A good CMS provides you with the structure for SEO. An SEO strategy provides the substance to fill in the rest of the equation for good search ranking.
An effective SEO strategy lets your target audience know more about your brand to help them decide if they like you or not. Everything you do for your SEO, from content creation to social media interactions, reveals a little bit about your business and brand. Your hope is that whatever you tell them sticks in their mind, but that can take a lot of effort and expense if you don't plan it carefully.
You can compare this process of "getting to know you" to cultivating a friendship in college or at work. You start by saying hello and calling attention to your presence. You then reveal aspects of your personality over time through your conversation, your body language, your habits, and your interests. Some people will find you attractive, while others will think you are obnoxious. At any rate, people will get to know and remember you, and you can build your relationships from there.
SEO is your conduit for interacting with your audience so they can get to know you. Obviously, you want to make a good impression, so you make every effort to make sure your reviews are positive, your responses to comments are reasonable, and your site is presentable. Once you build your brand with your audience in a positive way, you can expect good conversions.
SEO builds your reputation
Your brand is one thing, but your reputation is another. In many cases, your choice of content can significantly affect the type of audience you attract. For example, if you share funny but senseless videos on your business page on Facebook, you may get a lot of traffic but no one will take your business seriously. If you post racist comments, tasteless images, or irresponsible statements, you will get a bad reputation that can ruin your business even if your products or services are excellent.
On the other hand, if you provide valuable, interesting, relevant, and timely content that helps your audience solve problems or answer their questions, then you build a good reputation that can help boost your business.
SEO is a powerful tool that can cut both ways. If you plan your strategy carefully, it can build your reputation as someone with whom people want to do business.
SEO establishes image control
Carefully creating content that projects a certain image for your company keeps the control of what your audience sees in your hands. Using keywords strategically in your title, meta tags, and meta descriptions dictates what a search engine will display in search results, and it should be impressive and valuable content. You may succeed in ranking high by using random text in your site, but it will not make further your message with your audience.
SEO ensures that you consistently deliver the image you want your audience to see and remember. You should not waste this chance of free advertising. Use every opportunity to drill your brand and message into your audience to improve retention and recall.
SEO develops social networks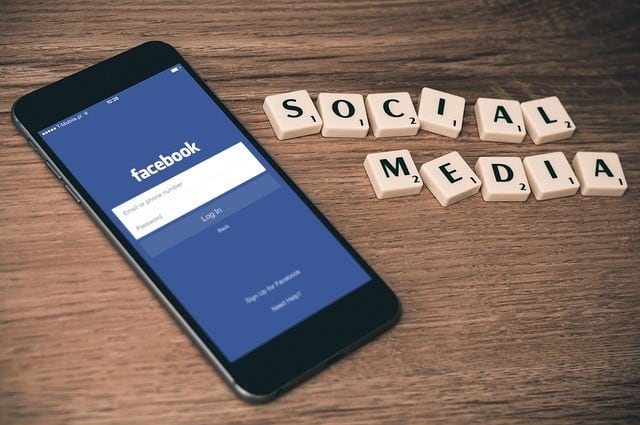 Have you established a presence in relevant social networks such as Facebook or LinkedIn? If you haven't you should do so as soon as possible When you do, make sure you implement SEO strategies. Social networks are a natural media for SEO content, because it is so easy to share and spread content. After all, most people use social networks solely for the purpose of sharing interesting pictures, stories, and videos, so you should not miss the opportunity to make the most of it.
An established presence in social networks is also an important factor in SEO, as search engines place a significant weight on social sharing. Give your site a boost by making full use of your networks to spread word about your brand, offerings, promotions, and content. Your post could go viral at any moment, which would be fantastic for your site.
The aim of SEO is to help your site rank in search engines, but your actual purpose for page ranking is to establish your brand as the best in your niche. This is because people tend to think that pages that get to the top of the search results have been thoroughly vetted and therefore credible and trustworthy.
That wasn't always the case, but today they may actually be right. Search engines have become very strict in assessing web pages, flagging dubious ones and driving them down the ranks into obscurity. In many cases, top ranking websites are those that have passed the stringent requirements of organic content and user-friendly site structure. This makes them worthy of trust, because they provide value to their audience. Once you establish trust and credibility, people will start going to your site directly as opposed to making a relevant keyword search.
SEO improves your bottom line
Perhaps you already have good conversion without the aid of SEO, so you don't think it is worth the trouble to have an SEO strategy. You could be right. You may be in a market niche where search engine rankings mean little because you are the only source of the product or service. In such cases, SEO is not going to bring any value to your business.
However, in most cases, SEO can improve your bottom line immeasurably. Imagine if you can make twice or thrice what you are making now, simply by letting more people know about your product or service through SEO. Would it be worth the trouble?
SEO can also establish you as the authority or expert in your market. This can help you if you have new offerings, because you will not have to start from scratch.
SEO helps you understand your customers
When you implement SEO for your site, it helps draw in more people to interact with your site. This can provide you with valuable information about the people that come to your site, such as when they are most active online, the types of pages they visit, the length of time they spend on what page, and the kinds of ads they click. This can help you refine your marketing strategy and establish an email list for future promotions.
SEO is far from dead, despite claims to the contrary.
As long as people use search engines to look for products and find information, SEO will be a necessary part of any business site. The rules governing effective SEO may have evolved beyond recognition over the years, but this only speaks of its robustness as a marketing tool. You may love it, or you may hate it, but the fact is you need SEO in order to stay in business.
The sooner you acknowledge the need for an effective SEO strategy, the earlier you can reap the benefits.
Laura Buckler is a graduate of public relations and has worked in the writing sector for three years. Her experience in social media writing and marketing is extensive, having been a popular blogger ever since she enrolled in the public relations program. In addition to this, Laura works as a public relations practitioner.