As I get older and busier, I want to focus time with quality people. With limited time, and more focused idea of what we want – having massive meetups with everyone from everywhere there is less interesting to me.
Traveling back and forth to China, Hong Kong, and Thailand, focusing on getting people involved in the community things of Global From Asia, and not pushing it hard to the public for anyone who wants to show up – making it more invite only.
And simple. Just a dinner – pay your own bill – this place, this time, done.
Seems people like that too.
In Hong Kong on Sept 13 we did just that. A small invite only group of people in the community came and we had Korean BBQ buffet in Causeway Bay. I was influenced to change my standard uniform of black button down shirt to a grey one (thanks Marc) due to the risks of protests.
Making deals, discussions with some people we had met a few times – and making new connections. That is what it is all about.
And of course, hoping people perk up their interest to head into Guangzhou, China for the fourth annual Cross border Summit Oct 22 – 23. 😉
But when it all boils down to what matters in life, it is about the network, the people, the trust we have between people. Good times last night in doing just that.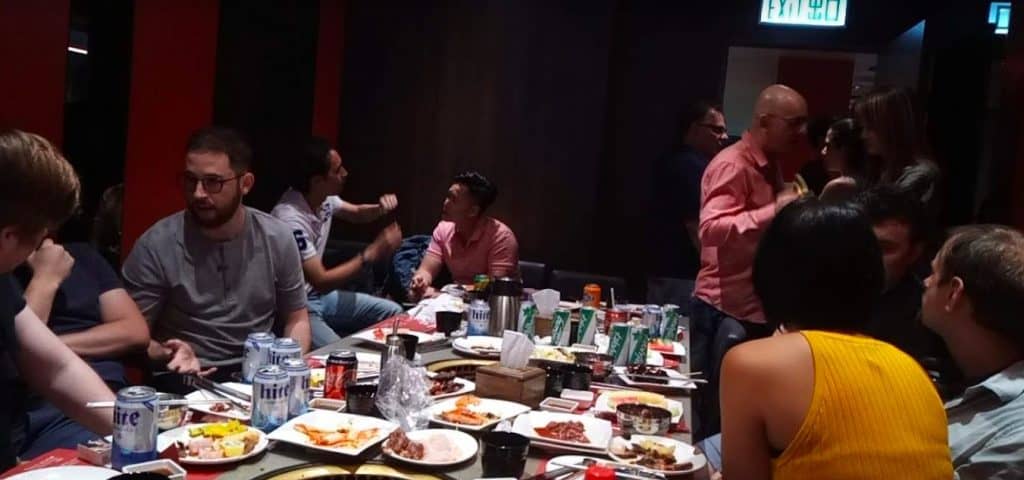 Met up my partner Ray Ng at uniprohk which was awesome.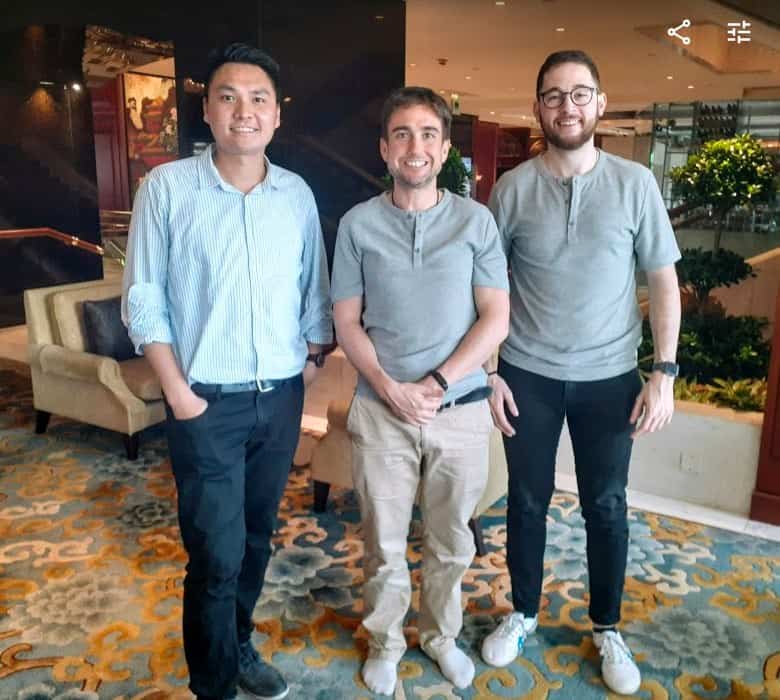 Oh, and ya, Marc and I are wearing the same shirt because I got ….influenced by the group to not wear black shirts on Hong Kong with the protests happening.