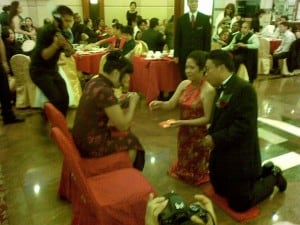 Back in america for 3 days and my friend Sarah thought it would be funny to have me go to a wedding where theres a chinese guy marrying a filipino girl – as those are the 2 places im frequenting these years….
The wedding took place in chinatown, obviously…and it had been my first time down in chinatown since back in new york. It was actually really cool….i looked into the chinatown bus network for future trips to washington dc and virginia. I talked to the chinatown cell phone shops…complaining about the american cell phone networks and comparing it to the chinese and other international networks.
The people in chinatown knew what i knew, experienced what i had experienced, the travel, the currency conversion, the mobile networks….think i have to leverage that more….i have some new contacts in chinatown just a hour or so before the wedding reception.
In the wedding reception, it was a diverse group….age, culture, backgrounds…..all "fusion" couples….white, black, chinese, filipino, wild……
It felt more chinese then filipino – the food and the setting was chinese, but there was dancing!! And filipinos love to freaking dance, it was dancing from beginning to end
I tried my chinese language skills ordering drinks, but man…..the waiters weren't amused…..just wanted me to speak english….i said some pretty funny chinese slang too…but anyway, they werent happy or amused….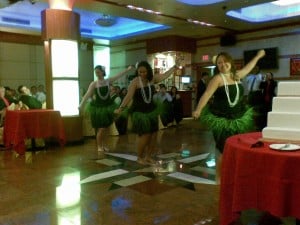 Later at the wedding they had the filipino dancing……i dont remember this at all in the philippines……i took a bunch of photos and have some here – i felt it was more Hawaiian the filipino…..but nevertheless it was awesome!!
At the dinner table i shared with the people the places i had been in china and the philippines….and i had been to more places then even those who were born there! One girl was born in subic bay, philippines but moved to america when she was young….doesnt remember much and said she would never eat the balut or other crazy filipino dishes i was describing!! But i told her that is her home country food and she has to enjoy it…..hahahahahaha
It was a really great time for me…..connecting my experiences in all three countries i am involved with – china, usa, and philippines….and life is making more sense….i am seeing the value i am carrying more…as a culture connector…so cool!