….did it make a noise?
That is a common saying I've heard throughout my life. And we think about it.
I have been away from my blog a few days, actually its not because of my stomach issue earlier this week, but I've been on-site at a factory in Zhongshan city for 3 days now, at a rapid prototyping facility. I had gotten some emails from friends and family if I am doing ok, they see I was in the hospital and I'm not blogging since then.
So when my tree falls, maybe some people actually hear it?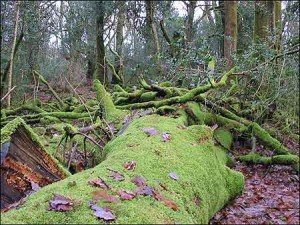 It has actually been hard to NOT blog, I have been taking down notes of new topics to discuss, and I just enjoy it so much. I have to keep the rhythm going – once you get out of the habit….it will be hard to get back on the train.
But as far as the saying – "if a tree falls in a forest, and no one is there to hear it, does it make a sound?".
I believe IT DOES. It makes a sound in life, it will knock over some other trees, rustle some leaves, make some insects move their home. That tree falling over could be a turning point for the whole forest. I love the book "the tipping point" and have blogged about it previously The tipping point – we are products of our environment – and this tree may have been an influencial tree. It may have motivated others to keep the forest in order. Or, maybe it was an evil tree, and its falling over and passing along means that the forest can once again flourish.
Sure, this is all relative, but the idea that DOES IT MAKE A SOUND. Maybe not in the literal sense of the sound vibrations reaching a human beings ears, but in the "tipping point" sense that it could have sparked major changes for the forest, and the village surrounding it.
To bring this back home, and a bit more into reality, there are too many things we brush over in our lifetime. That we take for granted, or don't even hear "falling in the forest". And its those small things, the unheard things in life that make the long lasting mentality in our lives to do things for change, for embetterment of ourselves and the people around us.