Always since ive been in china i have had to coordinate with usa time schedule…..but the past week its become extreme….earlier this week and last i was working until 5 or 6 am….sleeping until 2 or 3pm
Wake up
11pm in china – usa (ny) 10am – europe (4pm)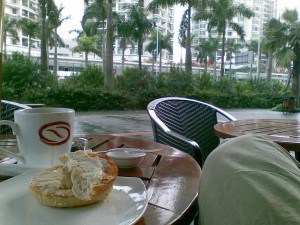 Sleep
3pm china- usa Nyc 2am – europe – 8am
But the other day….i decided to go the extreme….work completely usa schedule…..i was up over 24 hours straight (havent done that since college finals)….ending up almost crashing around 3pm….
Next day woke up (well, technically same day) at 11pm china time (10am in new york) ….and now working until 2pm china time (1am in nyc usa)….
I actually like this schedule…and will even keep it on weekends……i can go to the party and grrab breakfast on the way….