So last week i thought it would be fun to have the staff here try to sell some of products in the Philippines, starting with our exclusive new product, the electrapour. Had a carton shipped over from china last week from a friend.
Takes about a week to arrive (via EMS) and we get a note on the door that we have to go to post office customs center to pay customs and claim it….
Well, i was smart enough to put it in maries name, as i knew if my white ass foreign self were to claim it (1) i cant do business in philippines now (2) they would definitely charge me the fullest amount of tax….
So after our night shift, 3 of us hopped on the bus and headed over. Its near the airpprt, there is only buses, and traffic in manila is horrible…so it took about 2 hours (leaving at 7 am arribing at 9am), but the bus did have air conditioning and i watched the end of "the punisher" movie and then most of "face off" @all in english, with english subtitles, aeesome(. So after a 19 minute walk next to the airport …….
Jen and marie went inside, while i sat outside the customs office, flipping down my new shades…hehe. As we were all certain if i had gone inside then it would be an expensive transaction….(stupid white guys)
Im sitting out in this hot bus stop about 45 min….wish i had a better internet package on my local filipino mobile phone…..so I get bored and decide to walk in and take a look.
THEY ARE WAITING FOR THE BIG BOSS – about 6 workers sitting around desks in the warehouse doing nothing, but they have to wait for the big boss to check the package and "determine" the customs fee.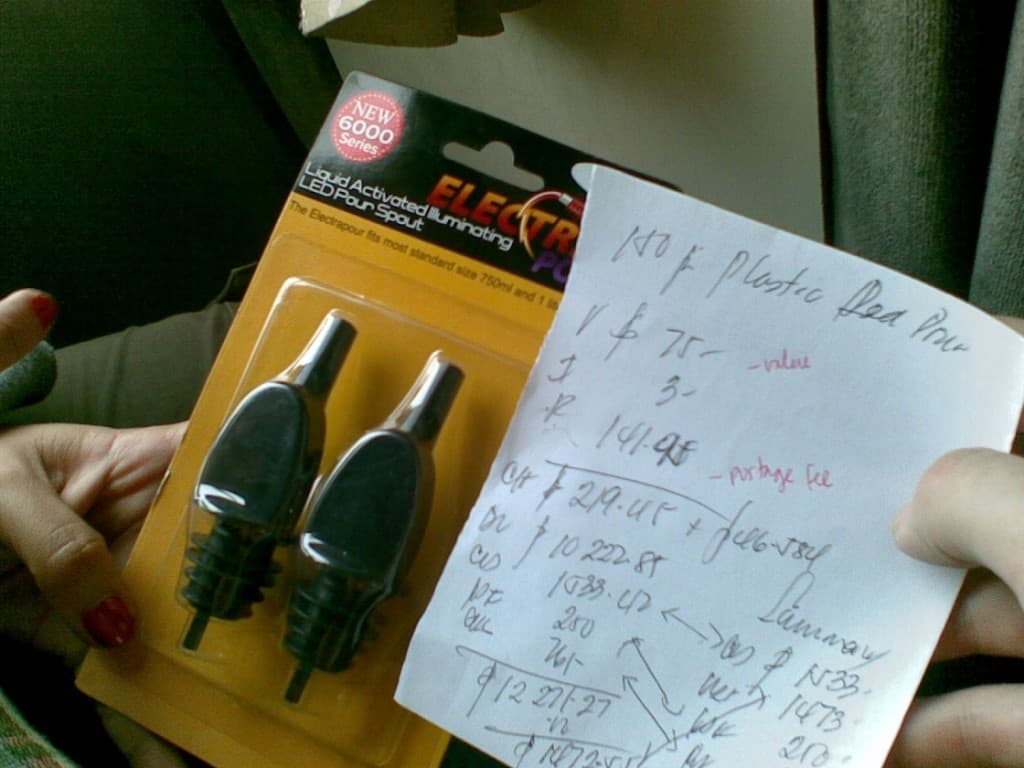 So Marie advises I just sit back outside…..so I do…..Later Jen comes to me outside and says it will be 200 pesos (about 6 dollars), I'm like no problem and give her the cash to bring inside. Well, waiting another 10 or 15 minutes, I'm calling Marie……she brings out a RECEIPT for over 3,300 pesos (70 us dollars) …the declared VALUE is $75……..She shows me the "receipt" they made, hand written…..with so many different fees it made US customs look like nothing! JEEEEZ, I said no freakin' way i'm gonna pay this, they can keep it.
Marie tells me one of the guys she was flirting with gave his mobile phone. The guys inside were asking Marie and Jen who I was, was I their boyfriend….haha, they told them I was their CUSTOMER. Anyway…..the customs workers told the girls they could help them get the package in a few days after work, meeting up for drinks at a bar… UNBELIEVABLE, right???? Hey, whatever it takes I guess, right. But this system makes no sense, I guess its made up as they go, and how they feel that day…..
Later talking to others, Louie tells me that the customs officials are the first people in the country to benefit from its corruption. I guess this is why Filipinos JAM as much checked luggage on the airplanes they can…..knowing anything they were to mail to their home country would be taxed out of control!!!! Sad world……this holds back its country's people from receiving new and innovative products, and wastes money in the business flow…..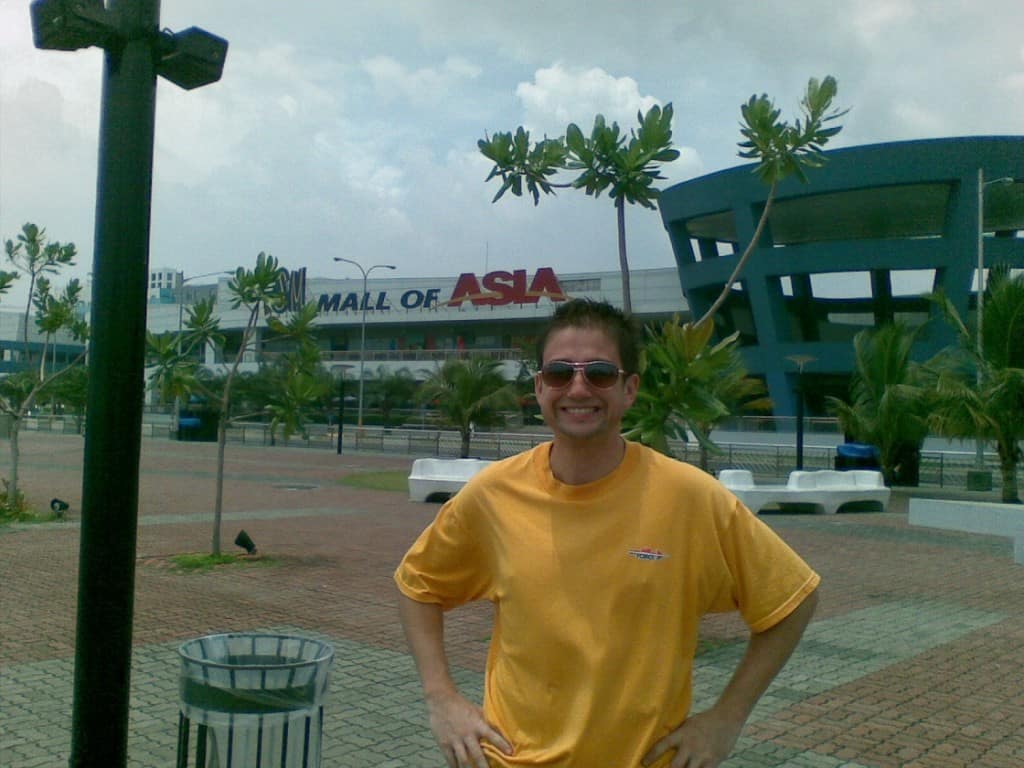 I ask for 1 piece out of the box to take, and we walk back to the bus……sooo annoyed….we did take a trip to the nearby MOA (Mall of Asia) which is the 3rd largest mall IN THE WORLD. The 2 ahead of it are in China they tell me. It was pretty massive mall. Right along the sea, I get my TACO (man, do I love tacos, missed them so much since being in China so long) – had a San Mig beer, and then headed back to Quezon city.
What an experience…..just sharing the corruption and inefficiency witnessed today. Sad. I'll get these pourers, really, through some family connection or some flirting girls. Crazy world, but again, gotta be flexible right….