Are you a Lion, Peacock, Owl, or Dolphin?
My wife always gives me another way at looking at the world. As she dives deeper into Buddhism, I often learn from various discussions we have. I'm not going to lie, lately I'm under a ton of pressure, being a dad / parent isn't easy – the costs increase, and the work there is always more to do. Finding the balance is a big challenge for me.
Last night she took a piece of paper and drew the four quadrants, using Google translate to even translate some of the animals for our discussion.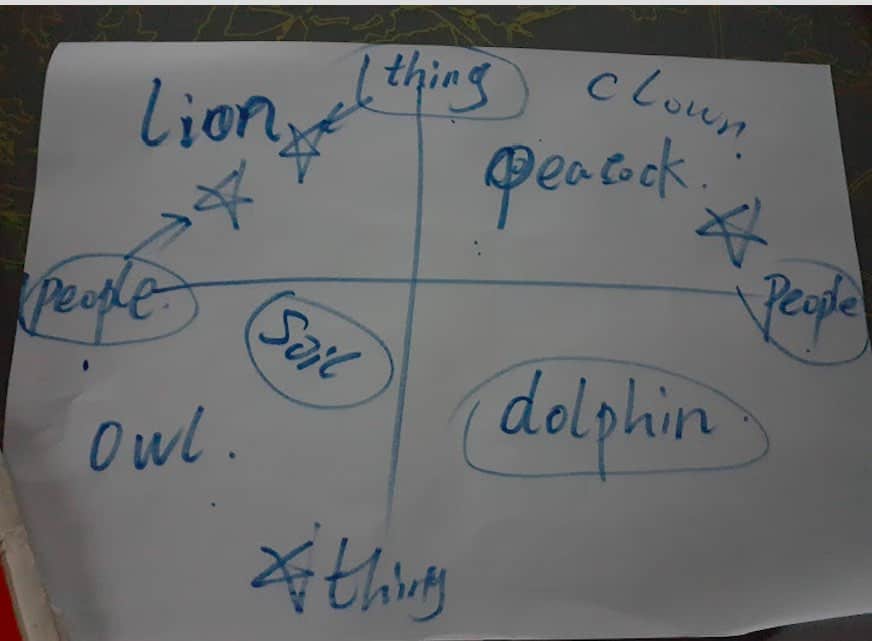 Then she explained each quadrant. The confusing part is people and things are on both sides of the various axises, my interpretation is the strength of how you are influenced by those people or things
Let's discuss each one, and then you can decide which animal best matches you:
Lion – a strong animal, this one is not influenced too much by people and not too influenced by things. They are less emotional and more results driven. But they often have anger issues and are not very sensitive to the needs and thoughts of others.
Peacock – this is someone who is not too concerned with things, but more concerns with the needs and thoughts of other people. They live their life trying to help and influence others. They want to be everyone's friends, and are concerned about how others view them.
Owl – an introvert, this person likes to interact with things and avoids people. They do not care what others think of them and are getting work done. Programmers and artists fit in this group.
Dolphin isn't influencing of people or things. They are going with the flow in life and wait for others to tell them what to do. This would be someone who accepts a job and steady career over creating their own company or destiny.
Wendy asked me which one of those I am. I feel we as humans probably move between these different animals in different phases of our lives – but we agreed I am more of a peacock. I am stressed because I am trying to make everyone happy, kids/family/team/partners/customers/speakers – want everyone to be satisfied with the output of what I do and concerned of my image.
She said I need to work on that. Not be too emotional and not care what others think of me.
Kind of hard to change, but it is something I will work on. At least being aware what kind of "animal" you are is important.
How about you, what kind of animal are you?