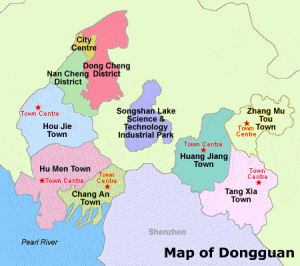 "Just when I thought I was out, they drag me right back in", remember that saying when I was watching The Sopranos TV series on HBO years ago….and it refers to a mafia member thinking he was free / quit from the mob, but somehow he gets back into the mafia and doing shady things again. But its said in a more funny tone, hard to explain via typing out. …This is how I feel about China…..no matter how many times this past year I thought I would not be doing Chinese business, always I get pulled back in. Whether it's a day trip to a factory, a web marketing on site consulting job, or some type of business deal…the action is still happening out here in China.
So from that paragraph, you may have gathered that I am still gonna be actively doing business in China, yup, now I'm talking about staying in China again! Well, it's the Pearl River Delta…..I am gonna be all over south China region of Guangdong now – Dongguan, Guangzhou, Shenzhen, Hong Kong and then Philipines. Crazy, right?
Still heading to Manila, Philippines this Friday, working with Marie and the team there on the SEO projects, content writing, social media, and customer service for USA ecommerce newyorkbarstore and drop shipping programs…training, meeting, networking. But may cut the trip shorter then expected and come to Dongguan in early January.
The timing seems right….they are just setting up this warehouse and "Cash and carry" business….plus it's a union of a domainer (Gary) and a internet marketer (me)….mass building domains, ecommerce projects, between USA and China. Sounds like Loadpipe, right? And that is exactly what I'm talking about.
Philippines will still be doing the English work, as well as the social media as Facebook, twitter, and all those fun things are blocked in China. And Filipinos LOVE SOCIAL MEDIA, I'm chit chatting to them on twitter and facebook all day long! Working on standardizing the package to better measure and manage it, but fate is going this direction.
So while I thought I w ould settle down….I think I am, and almost in a worldwide tour in 2010, bouncing with USA, Philippines, China, little Thailand, still seems the center is China for my business…..just the most entrepreneurial place, where the money flow is going. Listening to Warren Buffet and other big shot investors, and don't they always say go where the money is….well that is obviously in China.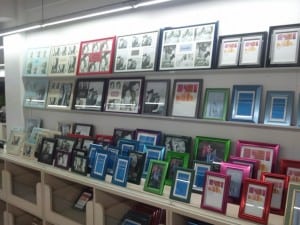 Really hope to get some exposure to real business in China too….selling on Tao Bao (China's ebay), ecommerce websites, and even having people come in to the warehouse for pickup. Massive amounts of domains and websites…internet marketing day and night. Living in Dong Guan with not much else to do but work online. Going to Hong Kong and Shenzhen for weekends….doing some trading in Guangzhou. Everyfew months to Philippines, develop English social media there…
This is my passion, this is what I've invested my time and money into the past 3 fulltime years of my life, social media, ecommerce, China, and USA marketing.
I've been waiting to make a decision, because I don't want to just pick something because it's the only or best opportunity facing me at the moment, in 2010 I haven't gotten excited about much, I've realized I need to focus, realized I need to work with complimentary people…..utilize my strengths and have others offset my weaknesses.
Rock on.