Been less active on the v-logging – just because it would be a bit of a repetitive one of me walking between 3 apartments each day doing my morning work (on Loadpipe, online marketing) to afternoon home schooling and dinner at the in-laws.
Today – we have a "match making" session – my mother in law is an acupuncture specialist (doctor?) and during a session Ray's mom suggested he and I connect.
Who is Ray?
He's a Chinese born, American educated guy who also living in the same apartment complex. I think 10 years in USA (high school and college) in NY and California – he came back to China due to COVID-19 and has been back with his family business in Shenyang.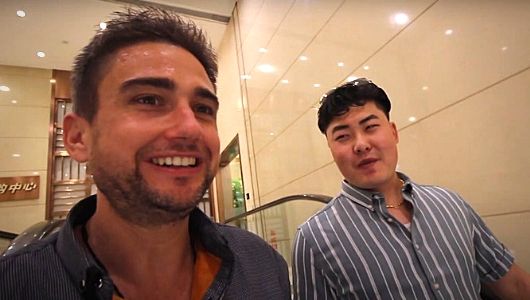 We met up earlier in the week and picked a dinner meeting on Saturday (my cheat day to eat whatever I want ha!). He treated me to one of four (he says 4 American restaurants in Shenyang!?) restaurants and I got my burger!
A 30 minute drive from our home in a more downtown district.
To enter the mall, you need to scan a QR code and take your temperature. My GPS wasn't on in my phone (I turn off various settings to avoid radioactive waves as much as I can) and finally after a couple minutes trying to scan the QR – once I turned on location tracking GPS it allowed me to complete the scan and enter the mall.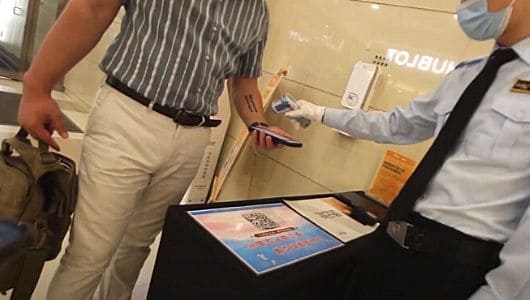 The new world we live in
After dinner and the mall – we went to a new park the government made – Shen "Shui" (water) Yang – Shenyang Water – and it is a nice walk along the river/bay.
Seriously this felt like some kind of date! This park would be nice to take the wife and kids on a weekend afternoon for sure. Even has horseback riding (well that has been closed since COVID).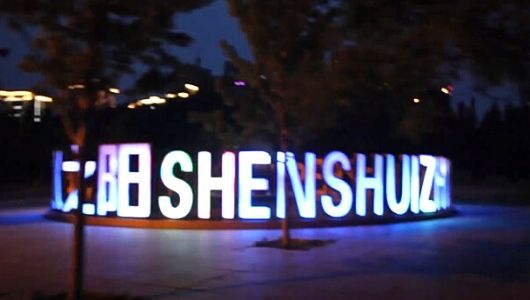 Most businesses seem re-opened – except children's education. In the province of Liaoning schools still cannot re-open (in other video blogs some friends told me Shenzhen schools are open again). It depends on the province of China as each has its own policy.
Well, it was one of my first night's out from this apartment complex since arriving in Shenyang (can you believe it is over 2 months now) – thanks Ray for showing me around and a new friend in town.
Keep an Open Mind + Make New Friends Regularly
Even if we are old and lazy – we need to work hard to make friends and get things to happen.