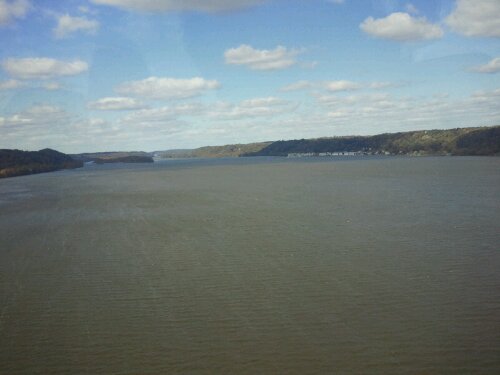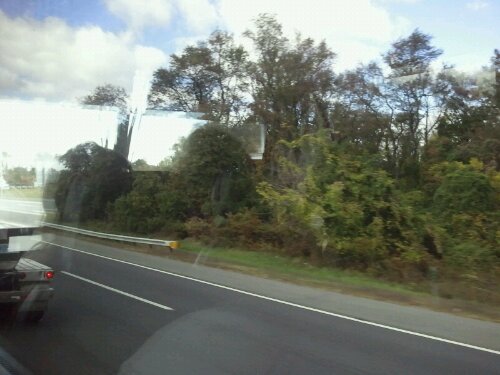 Best bus ride ever
I am on my way to Tayan's wedding in Virginia, and am still terrified to get on a bus after my worst bus ride ever, globally but had to "man up" and get down there. I coulda waited till tomorrow and rode down with Giuseppe and Maria, but wanted to get down on Friday for the bbq on Friday, Ty really said its gonna be great, good food, meeting his family, so how could I turn that down?
Well, it wasn't a peter pan or greyhound bus (which was the company from the horrible bus ride I had), it is a small company called Vamoosebus.com that Tayan referred to me. It is a bit more expensive from the Chinatown bus's I saw, but no other bus went to Bethesda, Virginia (which is the town I needed), costing $30usd each way.
Why is it so great? Well, I think the biggest is the driver, "John Driver", seems to have a European accent, older gentleman. He introduced himself, made sure everyone was all comfortable before leaving. Sure, the last bus did that, but COMMUNICATION was much better. He told us, upfront, that Friday's are normally later then the others (it normally a 4 hour bus ride), and he set the expectations upfront.
Also, when we just took our rest stop, he offered us some of his coffee and candy – as a bus driver, the restaurants offer drivers free food/drinks at each stop. Awesome, and the passengers were also very nice, 3 of us split the coffee he had, pouring it in different cups and passing it around. And a nice womn in front of me offered german chocolate to the driver and passengers.
I am still on the bus now, maybe another hour or so left. Btu I am much more relaxed, I am being communicated what time we will arrive, offered some free coffee and candy, and people are much more laid back.
Why is this? Maybe its because it's a more expensive bus ride! I guess "duhhh", you get what you pay for? But the greyhound wasn't cheaper, I paid $20usd for a 3 hour bus ride, where this is $30sd for a 4 hour bus ride. Its more management and organization that is the main difference – AND SETTING EXPECTATIONS.
Also maybe because it's a daytime bus, and you get more experienced drivers and staff support. Also the passengers are maybe better too, during the daytime?
But I don't want to just blog when I have bad stories, this is the best bus ride EVER, and just a couple weeks after the worst bus ride ever. Life works in mysterious ways.