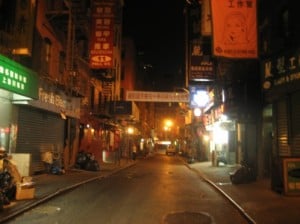 Came back to NYC a day earlier then originally planned….just so much going on I couldn't stand being away. What is basically developing in is a local media marketing company for the nightlife and entertainment industry. Looking to warehouse locally some products from newyorkbarstore that had been upstate for many many years – also cooperating with a couple advertising agencies targeting bars and restaurants in new york in promoting their clients better on the internet. Local is gonna get bigger I believe, its already exploding all over the globe, combined with social media marketing. And these local companies need service providers to leverage all these new tools.
Kissed my mother goodbye leaving the house to go to the airport, and she told me how happy she is I'm going to stay in this country, the United States of America. Haha, well, cool! Is this more indirect pressure? 😉 I'm gonna do it ma, I'm gonna make something.
Still hunting for an apartment and other office to work out of, I don't want to get in over my head too quickly (have learned that too many time in China). So I am going through friends via face to face, phones, and social media. Hope to avoid broker fees and other extra BS by doing it this way.
Moving the products down to NJ has proved to become a slight issue, as the volume of goods is larger then the intended receiver – so I am hustling to look for storage space that is convenient enough for me to access on a regular basis from manhattan. The idea is to convert this into a storefront, showroom, or a local delivery service for New Yorkers. Tahts the plan over the past couple weeks, things moving quickly, in talks with a few people, so I can't get into big details.
But coming back early did save me some time – originally I was supposed to fly FORT LAUDERDALE TO PUERTO RICO via Spirit airlines, then take the return ticket from Puerto Rico to JFK, New York with a connection in Miami. Seemed crazy, and talking to my friend Alan Budhu this afternoon, he suggested I try to re-align my flight and just depart from Miami and skip fort Lauderdale, Puerto rico, to Miami. Wasn't too positive on this, and calling American Airlines…I would have to lose my ticket blah blah. But I got so much going on up in NY anyway, I cant waste a day tomorrow flying around – let me get back to NYC right now and get cracking. I didn't lose much time with my family in Florida, as I would have had to leave early in the morning tomorrow anyway.
So hope to get a ton of meetings and decisions made over the next couple days, and then had back to my hometown of Hartford, Connecticut on Saturday for a BBQ reunion with my friends. Though almost all my family has left Connecticut, my Uncle Bill (a regular reader of my blog too) and I hope to get together sometime while I'm up there as well.
So, after almost 2 weeks relaxing with the family down in florida – mom,dad, grandma, cousins, and uncles – its time to get back up to the Northeast and hustle. Lets see what the next few weeks bring.