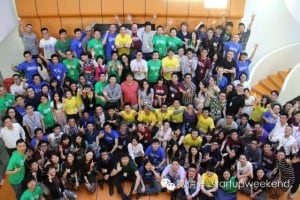 This blog sometimes acts as a portal into China startup and tech, I thought I would share the blog post our amazing organizing team wrote for last weekend's amazing Startup Weekend #7. It has really taken a mind of its own – the organizer and volunteer team is running amazing, and I'm so happy to see the startup community here developing so nicely!
This post below was originally posted on Tencent Wechat moments, but because it's not probably feeding into Google, my post today:
The seventh Shenzhen Startup weekend was hosted in the most famous landmark of Chinese internet industry, the Tencent Building during 14/04/18 and 14/04/20. It's safe to say now it was a great success based on the reviews and comments we get from the participants, audiences and sponsors. You can almost feel the passion of the startup people were burning in the Penguin's stomach :), Let's take a quick look at how awesome this event was.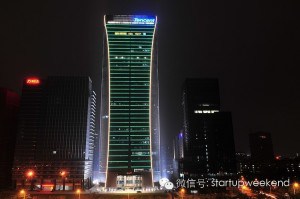 The event had 140 contestants, they are professional programmers, designers and marketers from very different backgrounds and companies,Some owns startups already, some works for Tencent, Chinese Academy of Science, TV stations, Huawei, Zhongxing, Standard Charter, you name it, but the reason they are here is the same, it's to build a team with their exciting ideas with the other players, and make it happen and show people during this intense weekend.
It all start with telling someone how great your idea is.
Friday April 18, 7:00PM Team Formation:
"Interestingly Chaotic" would the right word to describe this night, first people describe their ideas, then people vote on the ones they think that makes sense to them, the ones get enough votes get formed into teams, and of course, like any head hunter, you have to use your voice your electronic devices, everything available to hunt for the people you want, at the end of the night, 21 teams were formed.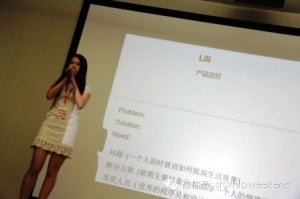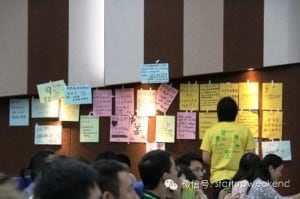 `
Saturday & Sunday – In Making:
During Friday Night and Sunday, the participants did whatever they can to make and validate their ideas, Startup Weekend had mentors there to help them by polishing their ideas and products, sharing experiences. It is a test about their intelligence and teamwork, also a really fun experience for a lot.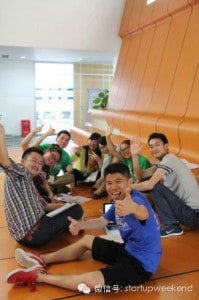 one of our mentors, YY, has work experience in Baidu, Alibaba, and Tencent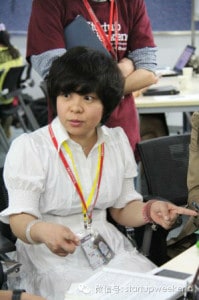 Sunday April 20 18:30 Final Presentations
This is it, everyone wrap up what they did in the last two days present it to the audiences and judges, both participants and judges did great that night, Judges were left their politeness behind when expressing ideas and participants showed what they got in all kinds of manners.
Winners:
3rd place Casual Yoga – connect house wives free time to yoga teachers using app
2nd Place ACTIVE NOISE CANCELLATION ANC – noise cancellation in car
1st Place Hi Travel – airline ticket cheap fare season finder
No Talk, All action.
Our Awesome Sponsors:
Tencent's Incubation Base is recruiting new entrepreneurs.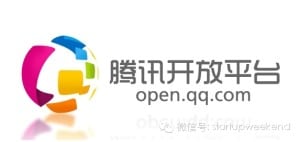 Co-Power VC headquartered in Shenzhen.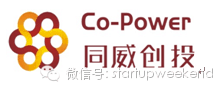 And other sponsors: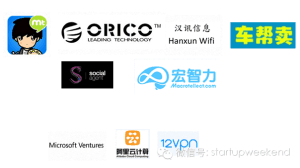 Amazing response from attendees and those who witnessed, as it was shared all over Chinese social media.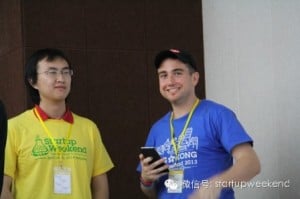 Our Incredible team members: Kawai, Yan,Nik,Michelini,Jim, Wilson Blues,Zoe,Jessie,Yuss,Jeff, Missy,Chyna,Eric,Denise,Amy Gu,Jodi, Joseph.
Update:Our fifth Startup weekend entrepreneurial team "face Meng" to get millions of IDG investment, now valued 30 million yuan, with over 1 million users, app search for "face Moe" to download.
Shenzhen.startupweekend.org