So strange, having 2 new years holiday each year…..since I moved to China in the end of 2007, I have been involved with 3 chinese new years now. There was the year of the RAT (mouse), last year was BULL, and now we're in the year of the Tiger! Well, last New Years (into the Bull!) I was in Amsterdam for bunch of the Chinese New Years – missed the fireworks!
It is great to see so many people happy and excited about a holiday. And its so damn long! The official holiday this year is today, the 14th. So last night, there were FIREWORKS everywhere! Like the picture here I took, family's helping their children light up fireworks. This one isn't so dangerous, but I'm afraid of seeing a kid's hand blow off! They are setting off fireworks big and small all over the place, from day until about 3am!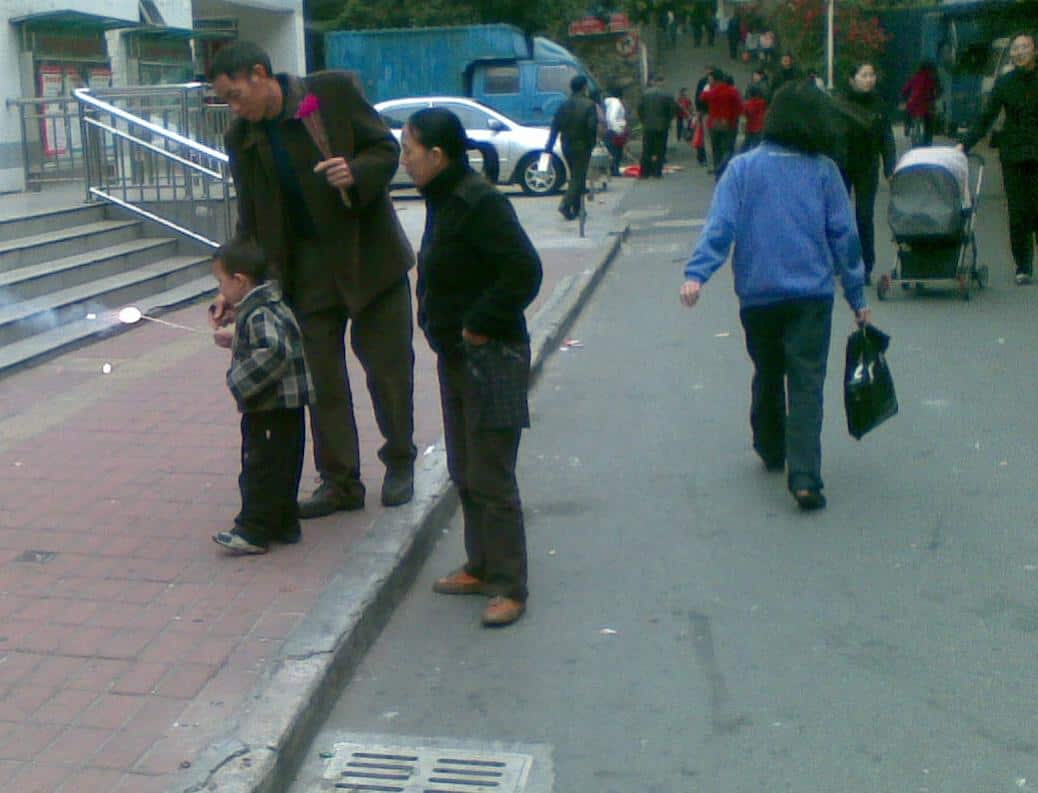 Luckily, this year I had a local Shenzhen family invite me over their home for dinner last night. Hot pot was on the menu, which is where you have a boiling pot of soup with some meat balls in the center of the table. Around the pot is raw beef, shrimp, vegetable, chicken – all types of fresh foods – which is used to be put into the "hot pot" and cooked while everyone is sitting around the table. Of course, beer and wine is served, and tea!
The Chinese New Years is all about being with family and friends. Similar to thanksgiving in USA, except its about a week and a half long. It gives time for people to reach their hometowns on the other side of China, and visit all their different family relatives.
And don't forget the "red bag", which is given to children you see as you're visiting friends and family around the holiday.
Today, the actual new years day, you are not allowed to eat meat! Only vegtables. TOmorrow I will visit the local family (Liu) and have some meat! Today, i'll just hang out at home and get some work done.
Below is a painting I received from a factory owner friend, Mr Sun. Its a tiger, perfect for this coming year!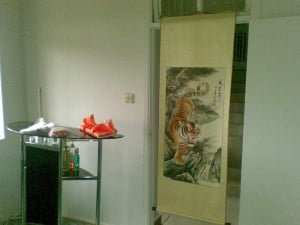 I am positive about this new year – I think I've spent the past years making all kinds of stupid "learning" mistakes, too many deals, not enough focus, not enough experience. This is the year to explode