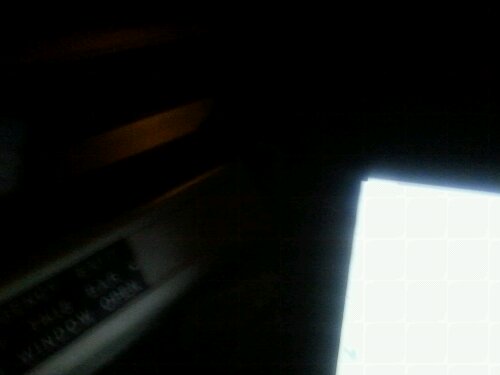 Man, I thought traveling in Philippines was difficult and scary try taking a greyhound bus from Connecticut to New York! Normally I take the metro north railroad train from New Haven to New york City, but I didn't have a ride that far. So Andrew dropped me off in Hartford's Union Station to catch a bus to NYC.
First of all, why is Hartford, the capital of Connecticut, so far removed from the rest of the world? There is barely any public transportation, and the only train is Amtrak that costs, I don't know, over $50usd one way and never worth it, only running a couple times a day anyway I think….Why does everyone need a car in America? Because the only other option is a bus – unless you're in the New York / New jersey area where there are tons of trains, subways, and light rails, etc. But outside of that area, most cities bus is the only option.
And why are buses so…..poor. The quality is bad, the service is bad, the passengers are normally depressed. I guess its because the majority of Americans drive everywhere, and there isn't much of a budget / demand for public transportation except those who cannot afford their own cars.
Anyway, to tell the story of this horrible bus ride….first of all Andrew printed the bus schedule and it said 7:55pm and 10pm were the last one, with a price next to them of $20usd I go to the ticket counter at 7pm and the woman tells me its $28 dollars….so I question her showing her the printed schedule. She says it's the internet price and I have to buy online for that off greyhound.com – so luckily I have my laptop with me, and there is free wifi in Union station
So I go to the website and it says $25 dollars…and I ask the woman why it shows 25 and my printed paper says $20 bucks. She says try peterpanbus.com as that is cheaper she is told. So I go to that website, and yes, it is 20 dollars. I attempt to buy from their website, but when I click to register, it shows a page "internal server error", so I click back, and re-do the process, but now it has 2 tickets and I cannot remove the extra ticket from my cart. So I think its because I'm using the internet browser "firefox" and I use Internet explorer web browser instead. And there, I was able to register a username and checkout. The woman at the counter was able to use my confirmation number (thank goodness, because I didn't have a printer) and print out my ticket from her desk. She warned me the bus was overbooked and I had better get in line (mind you, it was 7:30pm and the bus didn't leave at 7:55pm) – on top of that, the website made me buy a 10pm ticket because you need to purchase the tickets at least 2 hours in advance online….but the nice woman at the counter told me I could use the 10pm ticket to get on the 7:55pm.
Waiting in line outside, there were all sorts of different people waiting for the bus, young / old, male /female. From my own eye it seemed like mostly lower income people, with a mix of a few middle income people maybe trying to save money (I put myself in that category). The bus was a few minutes early and the bus driver was rather nice, loading up my luggage underneath (always nervous someone will steal it if they get off at a stop ahead of mine…) and I boarded the bus.
We were not the first stop for this bus, so there were already passengers seated inside. I believe it was coming from Albany, or somewhere upstate. Not many open rows, but I managed to find a open row and grabbed the window seat. I quickly learned why…in front of me was a mid-twenties mentally challenged fellow who had a disorder I am not familiar with. He needed to know where he was at all times….during the bus ride, he had to know what city he was in. if he lost track he would yell out "where am I". And a woman sat next to him in the available seat, and he was asking her endless questions about her family, her job, her life, etc etc etc. Then he kept giving his mom a call on speakerphone, yelling out that he needed to know where he was and how much further.
He was sharp…he saw that we had gotten off track and screamed so loud, "where are we going". We were supposed to arrive in New Haven (his destination) first, and then to Port Authority (Manhattan, new york city)….but then the bus driver wouldn't answer.
Turns out someone towards the front overhead the driver say he needed to pick up stranded passengers from a broken down bus. So passengers started asking questions…but the bus driver remained silent.
Then the mentally challenged passenger started having a panic attack – and he said he was "someone help me, I don't know where I am and I'm having a panic attack!" Luckily he moved to the front of the bus (away from me) and a nice woman (maybe experienced in dealing with this situation) calmed him down. But he kept yelling to the bus driver "how much longer, where are we going" with his mom on the speakerphone telling him to calm down, but also supporting him to get more information about the delay and time remaining.
At about 10:30pm the bus pulls over to a rest stop and driver comes to the center of the bus. He states that he was instructed by management to re-route to another location to pick up passengers from a broken down bus, and he had to obey his orders. People were enraged…he said he was going to have a conference call with management. We screamed the bus is full, where would he put people. He just kept repeating that he could not control it, and had to follow the orders he was given. He asked if anyone needed to take a pit stop, no one responded, and we continued to drive.
Then we notice we are heading towards NY, we crossed the George Washington bridge! We asked to stop there, but he said he had to follow the original route, and that is first new haven, then Bridgeport, then new york……but at least half the bus was going to New York…..and would have accepted just being dropped off at the GW bridge..but we didn't stop. We continued to drive back to New Haven (which is where we had come from!) and 11pm passed (FYI – we were supposed to arrive in New Haven by 9, and to NYC by 10pm). We finally reached New Haven at 12 midnight, dropped off some people, and as I write this, we are driving to Bridgeport.
Obviously I am frustrated, but at least I have TECHNOLOGY! I am blogging this on my laptop (which doesn't have wifi – but I thought these buses had wifi) yet I can upload it to my mobile phone via USB, and then my phone has unlimited data and I can post to my wordpress blog from my android wordpress app.
Also while I've been stuck on this bus I have answered emails, chatted on google talk to staff, friends, customers. Able to have a call with my father. Scheduled an appointment later this week in Hoboken, NJ. And I LOVE TWITTER! While on twitter these past 4 hours on the bus, I have made an appointment to talk to a girl in Davao, Philippines about SEO content writing, I have scheduled a call with Paul in Cebu via facebook. I am looking for people to assist me in the new up and coming NY office. Also scheduled a call with the LA warehouse.
MOBILE INTERNET has saved me!!!! And I can charge my battery draining Samsung galaxy s from my laptop via its usb connection. Amazing world….can do almost everything, if only I could tether my mobile phone internet to my laptop! It has saved me a ton of stress, and allowed me to travel and work so much better.
Note: Added a couple days later (oct 14, 2010)- here is the photo of the license plate of the bus (I took it when I got off). Also still have not gotten a reply from either peterpanbus or greyhound bus.