I started drafting this on my mobile as i sat front seat in a jeepnee heading back from the beach……maybe its the way white people are raised….but i think its true….i need more things to be comfortable then my friends around me in the philippines, maybe because I grew up with more "Extra" things in life, I became too accustomed to them, and its hard to live without it.
Sleep – maybe its just me, but i am gonna generalize here, i get tired more and wake up after the locals….and even im a workaholic,still i notice i need more sleep, more hours, more solid sleep
Ability to sleep anywhere – i did notice this in china too, people being able to sleep anywhere – desks, bus, jeepnee, upside down in a cart!! Man, for me to sleep, i have to be lying down comfortably….maybe not a bed, but at least stretched out so i dont cramp up….
Napkins – in usa tissues, napkins, toilet paper are widely available, in philippines and china….man, i have to BE PREPARED (hey, im a boy scout). I have to make sure I carry napkins with me EVERYWHERE. Whenever I have the chance if I see extra napkins hanging around after a dinner, I snatch them up into my pockets….because you never know where you'll be when nature calls. Maybe its because the businesses want to save money, but its rare to see napkins in bathrooms, either toilet paper or near the sink. It may also be because if they were to provide napkins, some retard would steal them all…..
Water – I need to drink more! Maybe because I seem to sweat more easily and am not used to the hot weather, i need to replace my body with that water. But really, I get dehydrated quickly here. I have to consciously remind myself to keep on hydrating myself. And I notice that I need it more then locals here. I think its maybe the generations and generations of people getting used to living with less water, and being able to live in the tropical heat.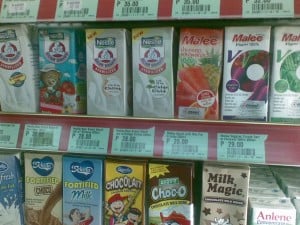 Food – I eat more!! I get hungry more often….and I need to eat bigger meals. Portions are just smaller here….then in USA. I am trying not to eat so much, but my stomach just craves eating more….its just gotta take time to adjust. Filipinos just seem to be able to get through the day on a couple "snack" meals….I just can't deal!

Dairy, milk – milk is very hard to find…..its normally imported from Europe. I need my daily milk! My mom always had me drink a big glass of milk at dinner, every night! It is good for your bones, for growth, for health. I think dairy products are critical to a healthy diet….yet its so hard to get here, or so expensive. Plus its the sugary flavored…..sweet style milk. I miss my US dairy grade milk! I also think that is why western people are taller and "larger" – its from the dairy diets we grew up on!