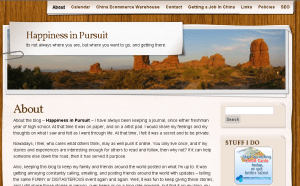 In an effort to keep up with the new social media and internet marketing tools, I had to make some necessary upgrades to this blog. Wow, I wouldn't have thought so, but the traffic to this website has been steadily increasing, to around 300 to 400 unique visitors per day!
I am changing the hosting over the weekend, to make it faster loading. I will have to turn off comments for like 24 hours, to avoid losing comments in the meantime between changing hosts.
It feels great to see this new template….its an adventure journal theme on wordpress. Made a lot of customizations to it, but this is what life is about adventure and travel and recording it in an online journal.
Please leave some comments on this post (once its re-enabled) and let me know what feedback you have.