How to Use Quora for Marketing
All enterprises and brands are on the perpetual lookout for new techniques and means of getting connected with their prospective customers. They are also searching for ways to become the leader of the pack and portray their knowledge and prowess of the industry. Quora is a neglected marketing platform that can assist you promote your brand.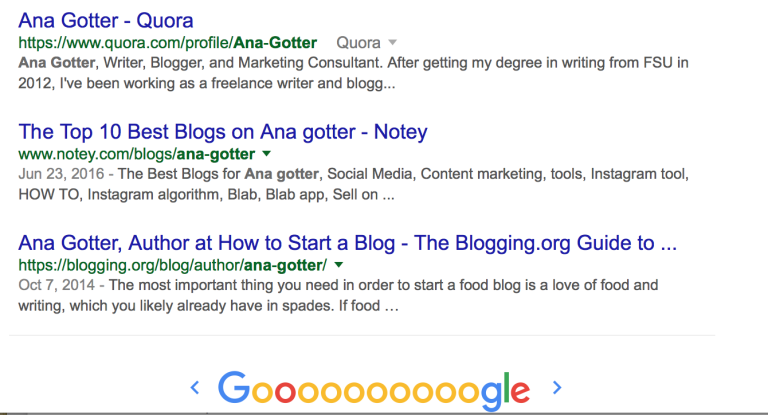 If you are not familiar with Quora, it is a social community wherein people ask and answer each other's questions. It is similar to Yahoo Answers but the answers at this platform are of higher quality. It is loaded with some really exciting features that can be employed for internet marketing, including the feature that lets you configure the areas of expertise and creating a particular profile that links to your website and provides the audience with relevant information. As an added value, it gives you an extra SEO result when users search for your name on Google and directing them to your profile is never a bad thing.
If you are not acquainted with Quora, then it is still okay. We will be discussing everything required to learn about Quora for internet marketing including configuring your profile and the best practices involved.
Configuring your Quora Profile
If you want to reap the optimum dividends using Quora for internet marketing, setting up your profile is really important.
Firstly, it is essential that you use your own real name and not your brand's name or some other social media name. People want answers from real people and not from enterprises
Secondly, your profile bio is really important. This is concise information that you ought to give to intended audience. In this section, you can share your preferences and expertise. You may as well place your job titles such as Blogger, Content Writer, PHP Expert, Front End Developer etc. Since this bio appears in search engine results against your name, this is vitally important.

Just beneath the short bio, you have an option for a detailed bio. Here you can underscore your services, describe your business and link to your website or provide relevant contact information. However, keep it short and crisp so that the users can draw optimum confidence that the answers you provide are going to be authentic and relevant.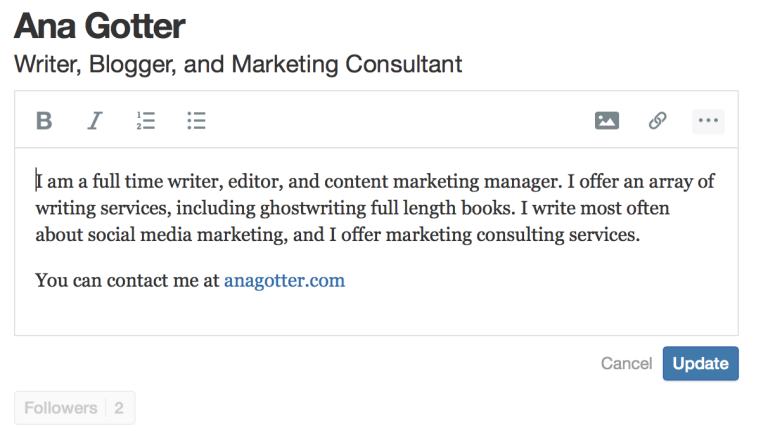 You can add information such as your location, employment history, education and other relevant stuff in the About section to the right of the profile. Ensure that you add all your areas of interest as it will help you find the relevant questions to answers.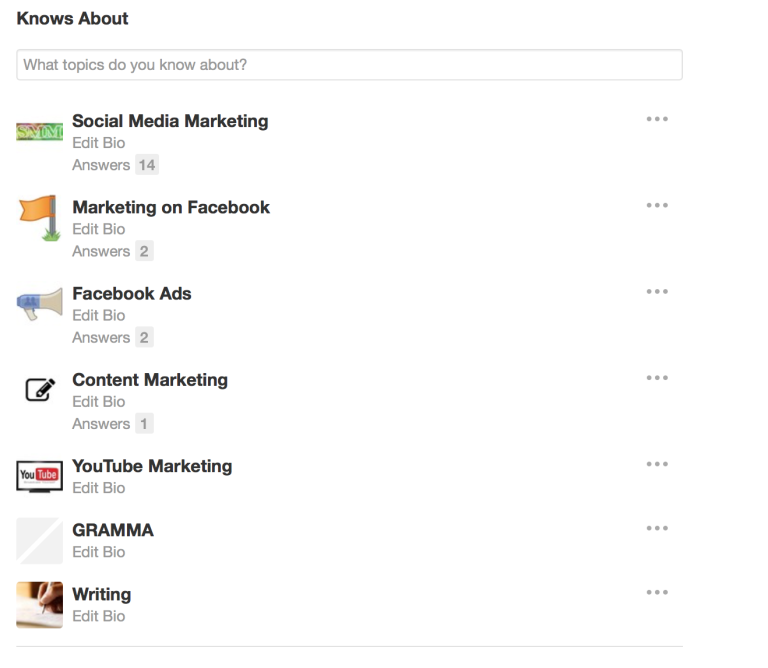 In the end, add a profile photograph. The image should be yours similar to the one you added to your LinkedIn profile and not your brand's.
Once you are done with all the above mentioned steps, you can begin exploring questions to respond to.

Exploring relevant questions
Quora marketing endeavors involve exploring appropriate questions and responding to them. This permits you to portray your industry prowess and promote your business and brand in an indirect manner.
Quora automatically suggests you questions for answers based on the areas of interest you set. That is why it becomes of paramount importance to fill that section out in an appropriate manner. You may even receive emails with relevant questions that you can respond to but when you visit the website and click Answer in the top right navigation bar, you will get to see relevant questions suggested for you.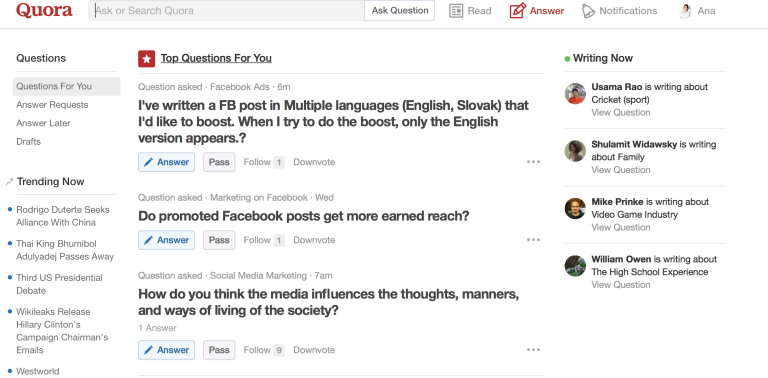 If you do not see anything of interest there, you may as well use the Quora's inbuilt search bar to find relevant qustions.
While you respond to questions, ensure that you are as elaborate as possible and provide in-depth information in addition to staying personal. Having said that, you should avoid being a self-professed douche who claims to be aware of each and everything happening in the world and also try not to be rude with the other answerers. The community votes on the answers that are considered the most helpful so you should remember this. Moreover, when it comes to questions related to your field of expertise, you should be recognized as helpful. In addition, there are a few best practices that you ought to follow.
Best Practices
Along with showcasing an appropriate profile and being aware of how to find relevant questions to answer, there are a few things that you must do in order to reap rich dividends by using Quora.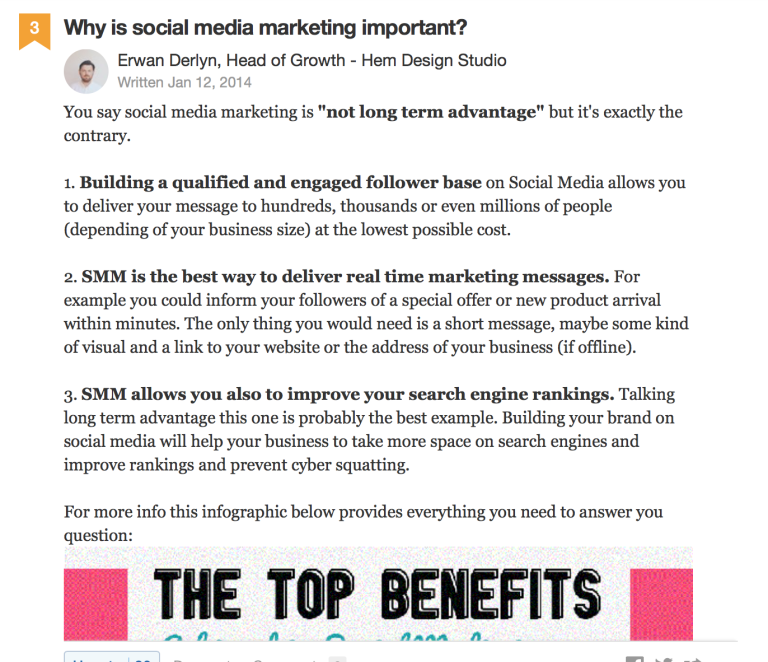 Do not promote yourself
This is an important point that you need to stick to. You may link to a relevant resource once in a while but you should ensure that you do not link to your website and blog posts all that often. If you do that excessively, Quora might end up shutting or suspending your account. Stay hell bent on answering relevant questions in an efficient manner. You can mention your title if relevant and people can click on it to get more information about you. That is where you may market your brand.
Ask questions
Are you interested in getting to know what your prospective customers think? Do not hesitate to ask questions. For instance, if you run a kickboxing gym, you may as well post a question on the lines of, say, are there any exercises that can be suggested using either body weight or kettlebells? This will help relevant audience get to know about you through your profile and it will also assist in getting their views across that can further help you expand your business.
Engage as much as possible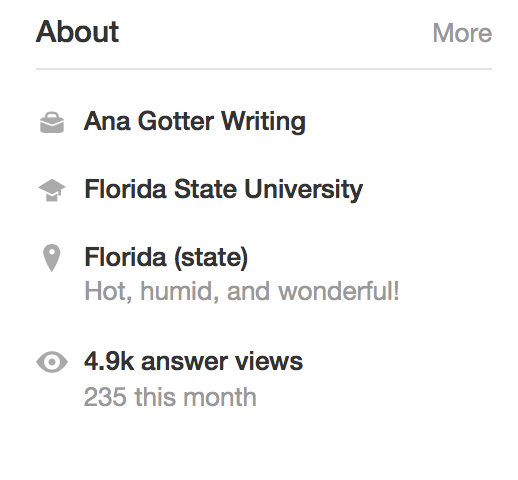 They say dating is a numbers game and the more you engage yourself in it, the better you will become at it. The same holds true for Quora marketing since by engaging yourself frequently, you will be able to build a strong presence.
Explore influential folks£
If you can get connected with industry influencers, aficionados and prospective customers, it will be great for your promotion. Coercion is not what we want to profess but getting connected with people can prove to be instrumental for expanding your reach. Be open to everyone whether they are looking to hire you for your services or looking for your blog posts. Do not hesitate to ask influencers to answer your questions as it can come in handy with regard to your outreach.
The Bottom line
The use of Quora for branding and answering relevant questions can help you broaden your outreach. There is always a high probability that you can also find out your prospective customers who are interested in hiring your products and services. Ensure that you do not promote yourself and only use Quora to build a formidable online presence, portray your knowledge and expertise and build connections.
Have you ever used Quora for marketing? What strategies have you employed to get the maximum results? Do not hesitate to let us know in the comments section below.