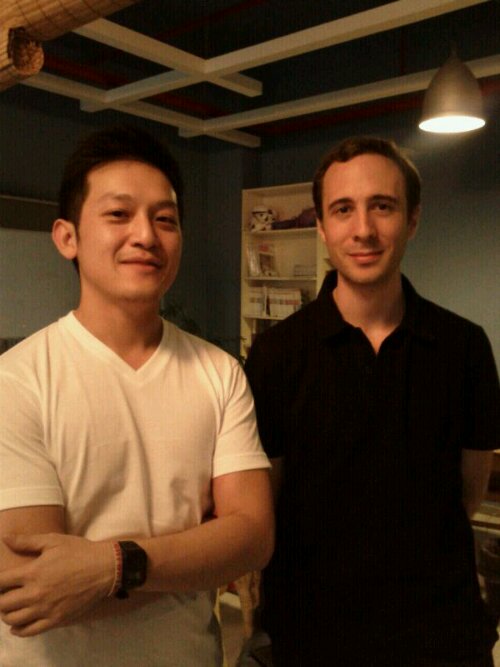 Really excited to post today….earlier this week Startup Tuesday went along smoothly even without me stressing out and pushing people!! I was in hong kong airport picking up Doug to visit china for the first time and couldnt be at the meeting….Rachel and Henry and Bruce stepped up to hold things down while I was away. Feel so happy and relieved that it can continue without me having to be there. In the past when I would travel to USA for a month or so…the meetings seemed to have stopped….and to me that means its not sustainable. I want the meetings and the community to stand on its two feet….and after years now of doing these business meetups and now startup events, we have a dependable team to make it go on.
The topic of the meeting was a business round table. Below I received the following request for topics and discussions
Hey Mike,

see there is no speaker tonite. Topics I would be very interested in to discuss

1) how do most ecommerce small businesses deal with billing? I assume integrate 3rd party shopping cart, but it seems there is much more.

2) PCI Compliance
We have been playing with the idea of having open roundtable forum, I like to call them masterminds, where we can get into a deep discussion about business experiences, sharing resources and ideas. But these are hard to do with big groups of people.
More input from a chat session with Rachel, about whether we should keep the startup tuesdays as weekly or every other week:
You're right . Keep the flow. Do every week but let's also get more organizers so the burden is not just on you. Speak soon 😉

Just advertise that startup Tuesday is 3 speaker and 1 open topic a month.open topic discusses anything that affects their current business 😉
I do love roundtables….but I think then we shoul keep the groups smaller and more focused. As if the groups get too big…we start to have too much input…or too little input.
Also many say Shenzhen is nowhere near the level of Hong kong's startup community. And that we should not try to have meetings so often, as it burns out the group and makes everyone not sure when to go which nights are good or not…..and to instead have less meetings with more quality speakers and topics.
I think to answer that, we can have smaller more focused weekly meetings, and then those who want to attend bigger events can attend the startup weekend, Future pitch nights, yearly techcrunch meetups, or check the mikesblog.com website for speakers they feel is interested enough to come and join.
Overall, we are getting more organized, will mix up informal meetings with formal meetings. And just like an entrepreneur with his or her startup….we must keep positive, keep looking forward, and keep building
rock on!