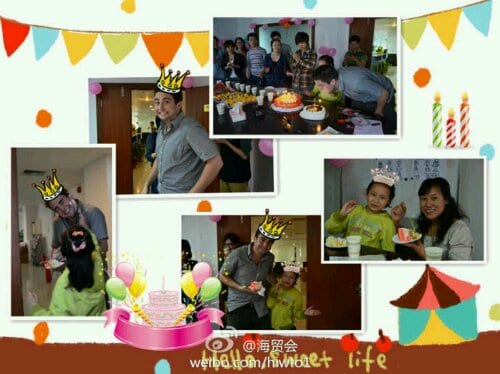 Bet that headline got your attention. But yea…years ago I was dreaming to be a millionaire before turning 30 years old. But today. ..Monday April 2, 2012 (well Monday in China….sunday night in USA) I am turning 31 years old and still nowhere near the million dollar mark….yet…I do not even care anymore!
I have walked away from a career on Wall St back in early 2007 where maybe I could have reached this mark by now…and there have been business opportunities and choices since then where I could have been much better off financially than I am now.
I can remember the amazement in these cases when people thought I was crazy to turn down these opportunities.
My Wall Street manager….Jerry…i remember clearly when I sat down with him to resign saying…..said are you sure…you are on track to have a very good career here at Deutsche Bank.
But then he respected my decision. He wants his son to talk to me about entrepreneurship and china business when he gets older…..and i look forward to that day.
I was 6 months away from vesting in a company pension program…but thats not real money til i am retired anyway.
Other times when i have walked away from money is when I was in a internet marketing tool joint venture with a finland company….I knew a new investor was on the way and we would soon be getting a dividend or bonus….
but should money be the reason a decision is made???
I think of a discussion at a fraternity leadership conference i attended in Minneapolis back in the summer of 2000…it goes something like the below.
Freedom in America is having enough money in the bank to be able to quit your job at any time and be able to live for 6 months without having to rush to get another job. If you cannot do this then you are not free in America. You are a slave to your job, and if your boss puts you in a position where you have to do something you do not want to do, you have to do it. Because if you do not do it, then you lose your job and are trapped financially. If you have enough money in the bank, then you can tell your boss you do not agree with this decision, and have the ability, financially, to leave.

This is freedom in America.
I liked his talk, it has always stuck in the back of my mind…I will never remember what the guy's name was, I think it was in Minneapolis, but I remembered that through college, and into my first job. And I still carry that in my mind nowadays. But as an entrepreneur, overseas in China….this rollercoaster life has not been as clear cut as a monthly salary and a job description.
But overall, I say I am not rich, but for the most part, I enjoy what I am doing. Yes, I get stressed, and I complain. But I enjoy the opportunity.
The photo at the beginning of this blog is today inside the Hero Meets Hero office….it was Anne's daughter, CC's birthday today, and mine is tomorrow. My "china family".
That is invaluable…my China network and relationships…that is something that money cannot buy.