Well, I know many of you have been waiting for this video blog – I am out of quarantine. Immediately upon checkout, and a photo with one of the nurses in the lobby – I headed back to see the family. Wendy picked me up with a family member and we drove home. Monday April 6, 2020 about 7:30pm we arrived.
The kids hanging out watching TV, and Miles embraced me. But I was urgently told to separate, change my clothes, take a shower, and decontaminate.
Washing off and putting on another set of various family member's clothes (again, my clothes are all in my Manila apartment) I saw my wife spraying down all of my possessions – my mobile phones, my laptop (while uploading this very video blog!) and other items. My bags being washed, basically everything I owned either sprayed down with disinfectant or put in the laundry.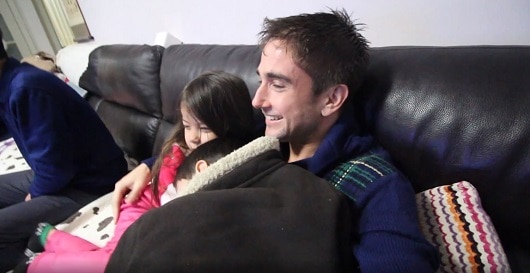 Talk about…. Rebooting someone's life and a fresh start.
Typing this up wearing a mix of my uncles, Josh's, Taobao ordered, and even my Aunt's clothes. What a crazy life.
But it doesn't matter. I am back with my wife and kids. An ice cream cake awaited and we sang happy birthday and ate our hearts out. Hugging and holding my kids was the greatest birthday gift, albeit a few days later, but we are back together.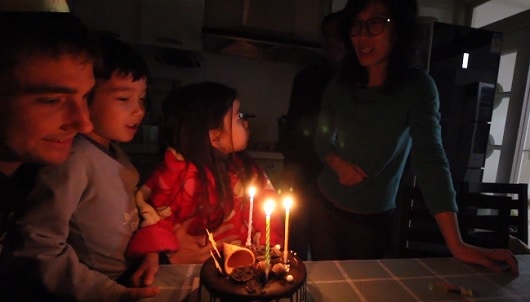 Now to adjust to this new life. Seems I will be back where I was in late December/ early January for the time being. Feels full circle.