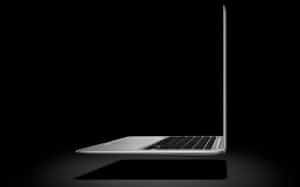 Sorry PC friends…I have converted to a Mac….first ever in my whole life if you can believe it….well unless you count the iMini (i think its what it was called, it is a tiny clip on iPod thingie i got as a gift on wall street from a brokerage firm…..which i gave away rather quickly)
I needed a new PC….my HP battery is not lasting after a little over a year of owning it….and of course so many friends are pushing me to get a mac.
I'm just tired of projectors not workiacng, laptop turning off too quickly..and Chinese viruses made to attack windows operating systems….Also for surfing the net in China, my techie friends there promise me my life will be easier with a Mac
AND I AM LESS AND LESS "techie" and more and more "marketing and sales guy"..i'm just tired of trying to fix my computer or relying on people to help fix my computer…I am putting a lot of pressure on the expectation that Apple products just WORK. So lets see.
Its just unreal, to be honest I never saw myself buying a Mac. I guess I gotta respect *** Steve Jobs and Apple….. they were almost bankrupt back in 2001 and now have become one of the largest companies in the world.
It really comes down to the user experience….I really held stubborn with Windows operating system….mainly because I don't like the idea of a "walled garden" that one company controls.
But here is the story of how I got this laptop….my current laptop keeps flashing warnings that I need to replace the battery. Replace the battery, who does that….aiya…I'll get around to going to a market and finding this specific laptop model numbers compatible battery to replace it….but in the meantime i have to move on with my life and use my computer and do business. So spending Monday in Hong Kong, I met up with Leon….who being the Apple Fan boy that he is, just has to get his hands on the latest and greatest macbook air processor model that came out….and has been trying to sell his current mac book 13 inch.
So, what they hey, I need a new laptop, always hear crazy things about Mac, and don't mind second hand.
Why second hand? Leon knows computers, he has upgraded this to the new Lion OS system, has the applications and settings in probably a slick enough way that I can quickly get up and started.
Typing this blog on the Macbook for the first time. Also outlining new podcasts for ecommerce I want to launch soon, and from what I hear, Mac is the machine to use for any multimedia or creative creation.
Stay tuned, will be very open about my overall experience converting from a Microsoft world to an Apple….but to be honest, it has already been easy and refreshing…..