Just landed in Manila a few days ago, jeez, my brain is on overload…this hyper travel between Manila, Hong Kong and south china (Shenzhen, Guangzhou, Dongguan) has got my head spinning.
Really, if this was USA, the geographical distance between these places is similar to going from south florida to Puerto rico…..except there are 3 currencies and 3 languages and 3 borders!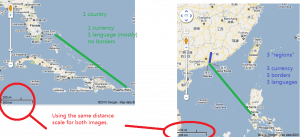 I think this is a pretty good correlation of geographical distances, except that hong kong / south china is separated by a body of water, where cities in Florida aren't. But the temperatures are similar, and the flight from south florida to Puerto Rico is about the same as China/Hong Kong to Philippines.
So while my friends back home think I am traveling like crazy….really it's a 2 hour flight from Hong Kong to Manila, flight costs approx. $200usd round trip…its just a different country!
It would be more traveling if I were in USA, flying from San Franscico to New York – as that is a 5 (?) hour plane ride and I believe costs around $400usd round trip.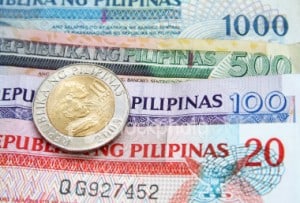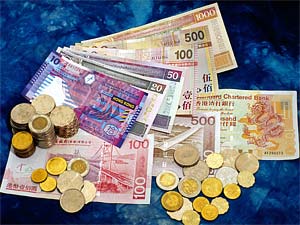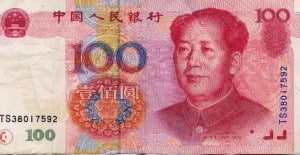 Just want to blog about this to make my friends back home realize the geographical distance between these places, as they see me traveling so much….
Maybe this is a reason USA became such an economical superpower…..once you're inside the country, its easy and fast to do business as there is less "transition time" for currency exchange, language translation, border crossing.
Really, I wonder how much of my brain and lifetime is spent traveling through borders and in transport…..