This blog has always been a mix of business and personal – today's is definitely in the personal category! During this past mid-autumn festival Chinese holiday, I made a first trip up to Shenyang, China to visit my girlfriend's hometown and family. My wife, Wendy (Wangxia) is an amazing woman who has been so supportive to me this past year. I want to take this blog post to summarize our history. I first met her in Beijing during my "Geeks on a Train" (GOAT) trip with Chinaccelerator, I was looking for startups and tech people to network with for the trip and we arranged a meeting. She had been working for 5 years in d.cn, one of the biggest android game marketplaces of China, and was one of their first employees – she has a lot of experience seeing a tech startup grow inside China and we had very intriguing conversations. She was always curious why a foreigner would come to China to do a startup, and that attracted her to me.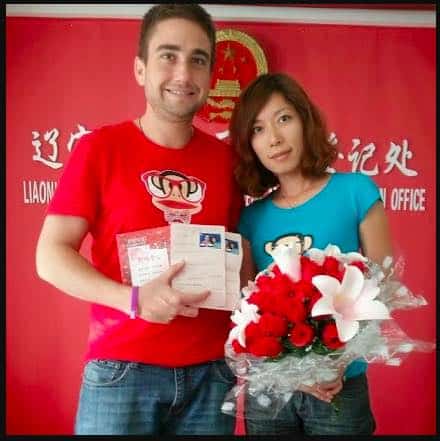 The Connection
I was attracted to Wangxia due to her being so independent and strong, she moved to Beijing on her own and built up a successful career and network. Her beauty and kindness (She's tough on the outside, but a very kind heart) compliment her independence and strong personality. She is the oldest sibling with a younger brother and sister, from her hometown of Shenyang, China ("Dongbei", Beifan, Northern Chinese are also a bit tougher people than those in the south), so I can imagine her being the caring and yet strong older sister in the home.
During Chinaccelerator we would keep in touch while I was in Dalian, she was always very supportive and understanding on my need to spend a lot of time on my venture, Social Agent. This was also something I didn't know how long would last, as I know its hard to dedicate yourself to work while also being in a relationship. But time and time again, she has been supportive of my work – and she is also busy in her own career too.
I remember the end of last year, when I wasn't sure if I was going to base in Beijing, Shanghai, Shenzhen, or wherever after the accelerator, it was a very stressful time. Again she has been patient and understanding of the situation. I think because she has been with d.cn since its eary days and understands these issues.
Ended up being back in Shenzhen, and during Chinese New Year she came down to visit with her aunt. A couple months later, we moved in together here in Shenzhen and its been for the most part a smooth relationship and we both understand our busy lives. She was able to work a deal with her Beijing company to start a subsidiary business down in Shenzhen licensing to mobile phone manufacturers their app store software. We even had work areas for both our startups in the same tech center in Shenzhen as well (Innovalley).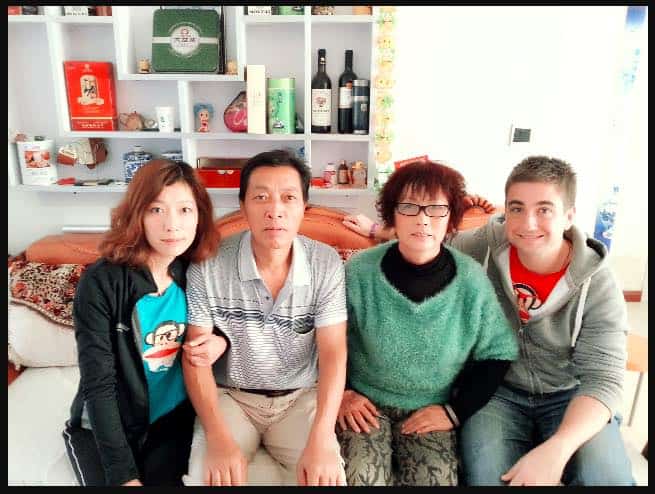 Trip To Hometown
Mid Autumn Festival in Shenyang just happened, and it was my first time to meet the family. I think for those who understand Chinese culture, meeting the family is a serious undertaking and means a lot. I have to say, I was a bit nervous coming last week – not sure what to expect. We came to Beijing first for business, and then took a 4 hour train ride to Shenyang for the holiday. Her family is really awesome, her mother is an acupuncture specialist running a clinic out of their apartment (those following me on social media see I gave it a try) Her father has been an entrepreneur in a few businesses. Her 2 grandmothers live with them, and 2 buildings down in the same complex is her aunt and uncle. We ate tons of traditional northern Chinese food (dumplings, seafood, soups). I made Italian pasta and sausages and they all loved it (except her brother got food poisoning…opps…).
It just felt comfortable and right. We're both about the same age (she's 6 months younger than me). I understand myself in life, and I know what I am looking for. So while we were in her hometown we filed the documents – trip to the USA embassy and some local government offices.
We are planning the wedding in January in Shenzhen, China – I will finally have a good reason to invite my parents to visit China. We don't want a very complicated wedding, more like a big party. Will keep everyone posted on the date – thinking within the first 2 weeks of January.
Afterwards, we will take a USA trip in Feb – for Chinese New Years and also some extra time (to beat the travel rush), may have some kind of "USA wedding" or party.
There is a Red Hot Chili Peppers song I like, and one of the lines is:
"Take a wife because life is beautiful"
So there you go, time to enter the next chapter of my life. It won't be "my" life now, its "our" life.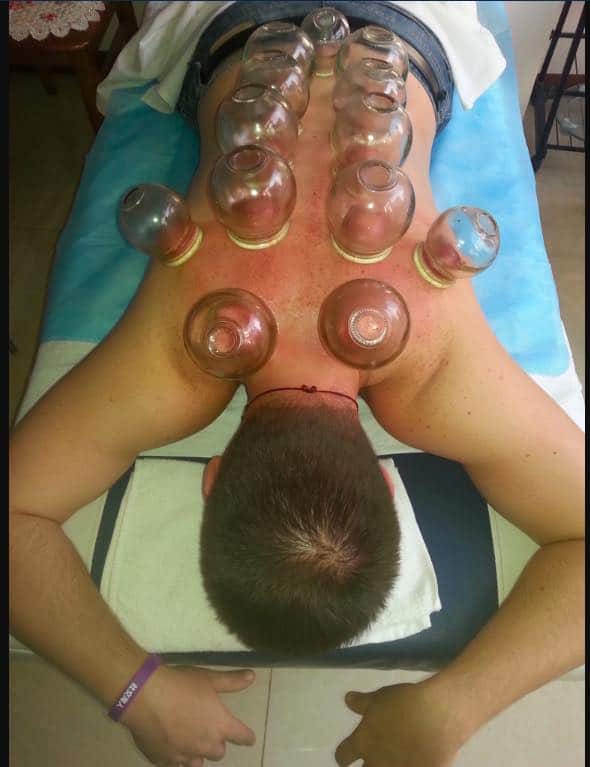 My cupping massage that my new mother in law gave me – free of charge!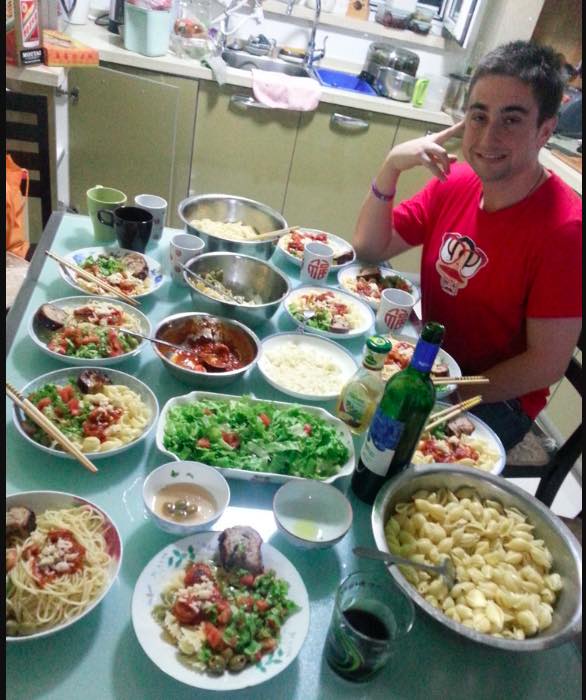 My Italian dinner prepared to impress the wife's family + neighbors.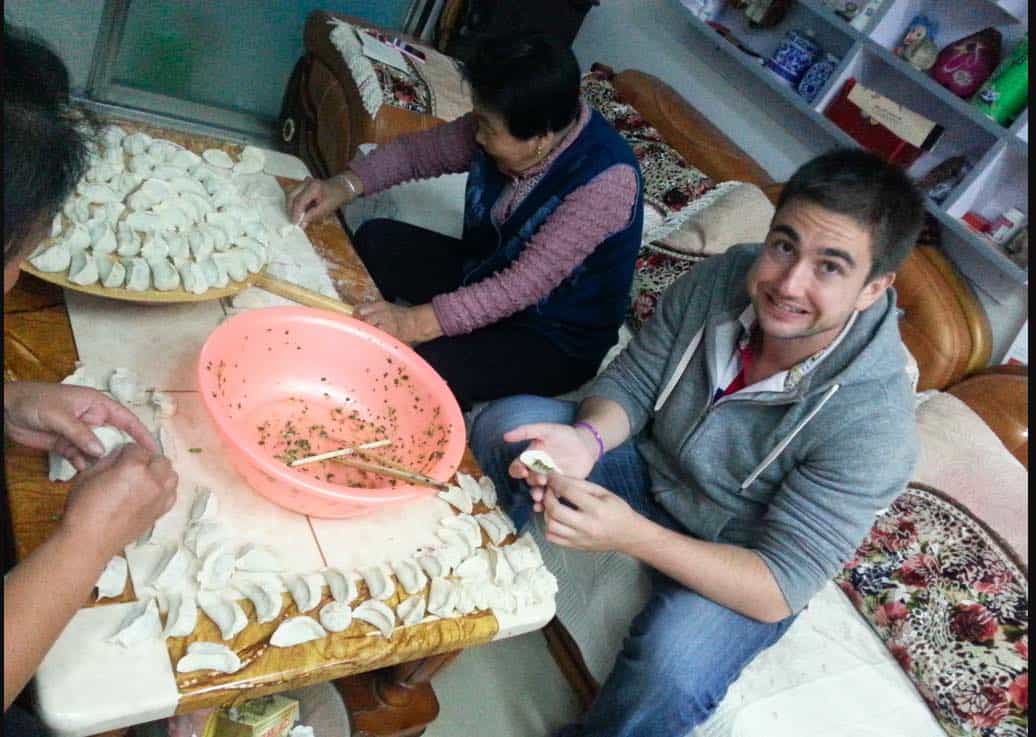 Making dumplings – yes foreigners can make dumplings!