me hanging off a tricycle taxi…..about to head into town from the hotel.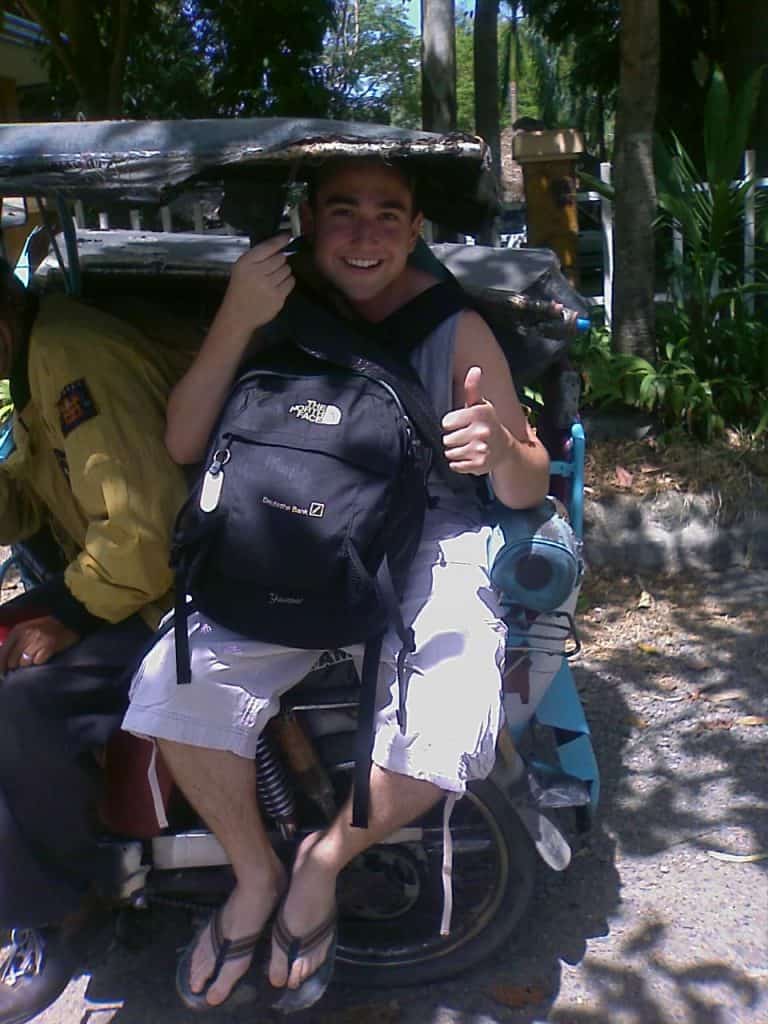 Bas and Charlotte, his new daughter.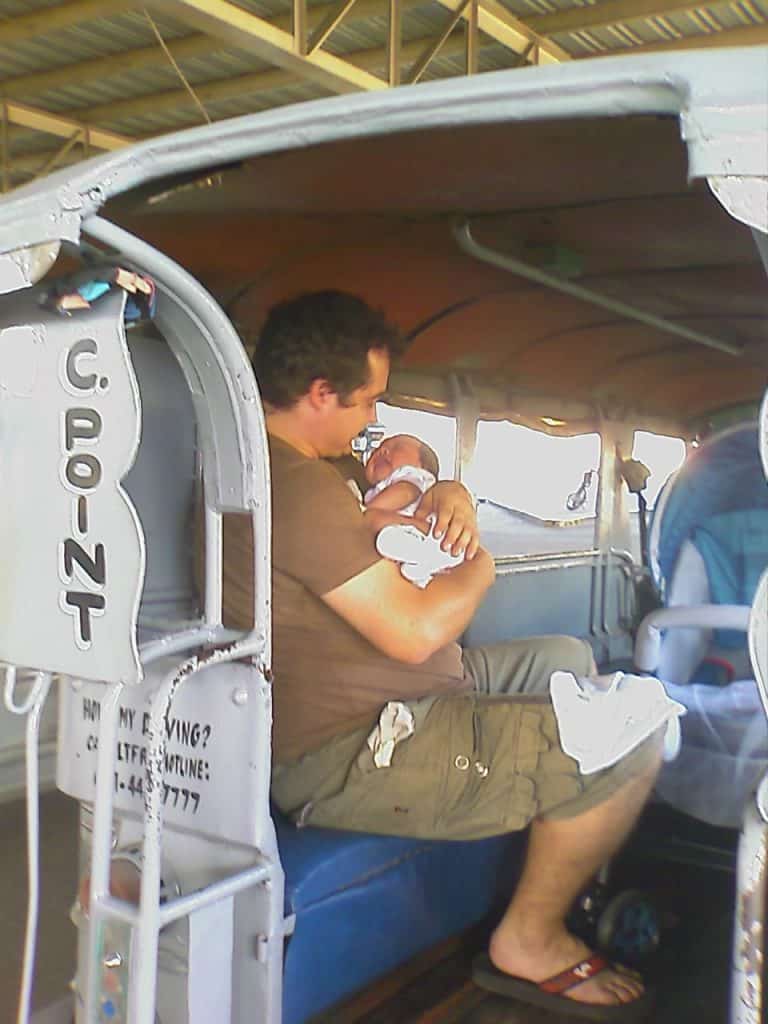 Regular traffic day in Angeles, Pamapanga, Phillipines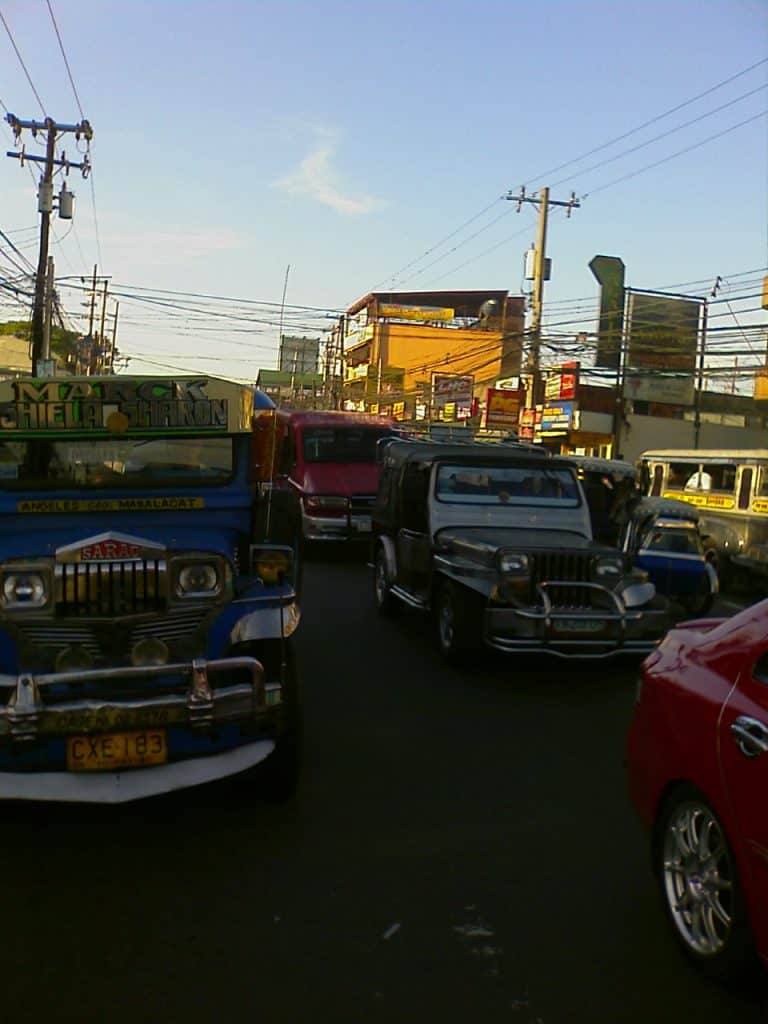 A typical bar…..which girl are you going to pick? This is amazing to watch the old white guys calling a waitress over…and the waitress uses a lazer pointer to signal which girl will come and sit with the guy at the bar. Like cattle or something…..from what I am told, the girls do this because they want the money, not because they are forced…but its mindblowing and hard to put words to it.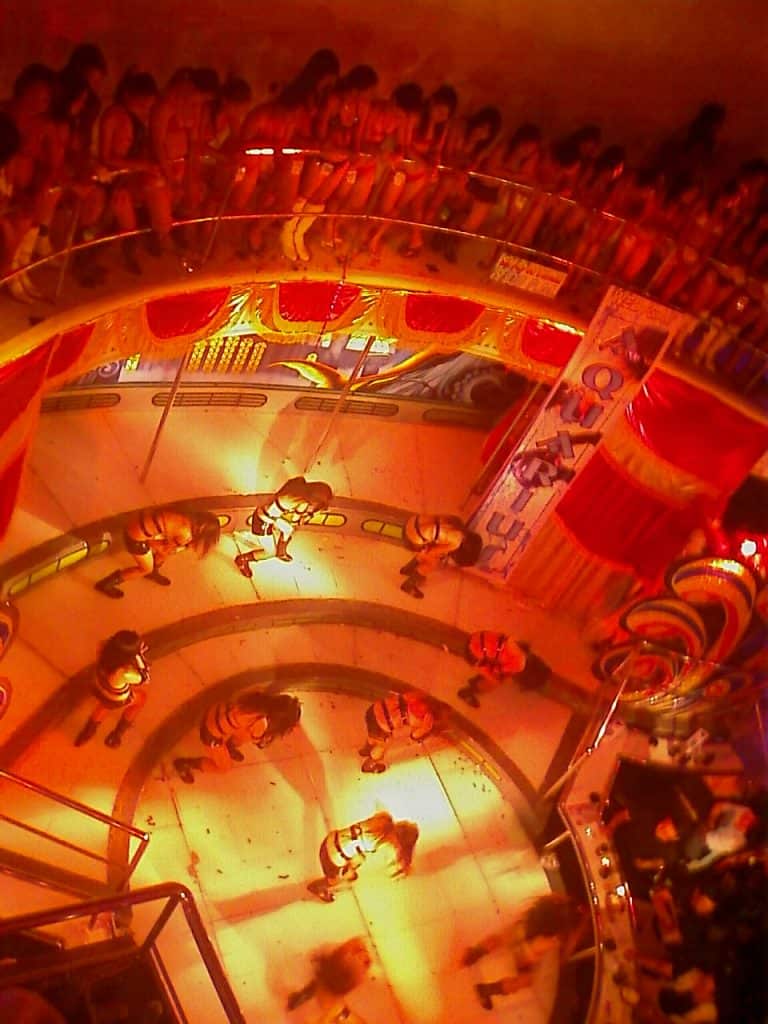 More photos, but awaiting more from others