Costly high-fidelity sound setups are now being replaced with spectrum sit Bluetooth speakers. They are cheaper, portable, and more convenient. The idea of Ausdom AS2  Portable Bluetooth Speakers was to create a small and portable speaker that can produce a loud sound and a good quality bass. Other than that, it has a nice lift, weighing 4.6 ounces or less than a kilogram. It is convenient for hanging the speaker on a bag with the use of its nylon handle.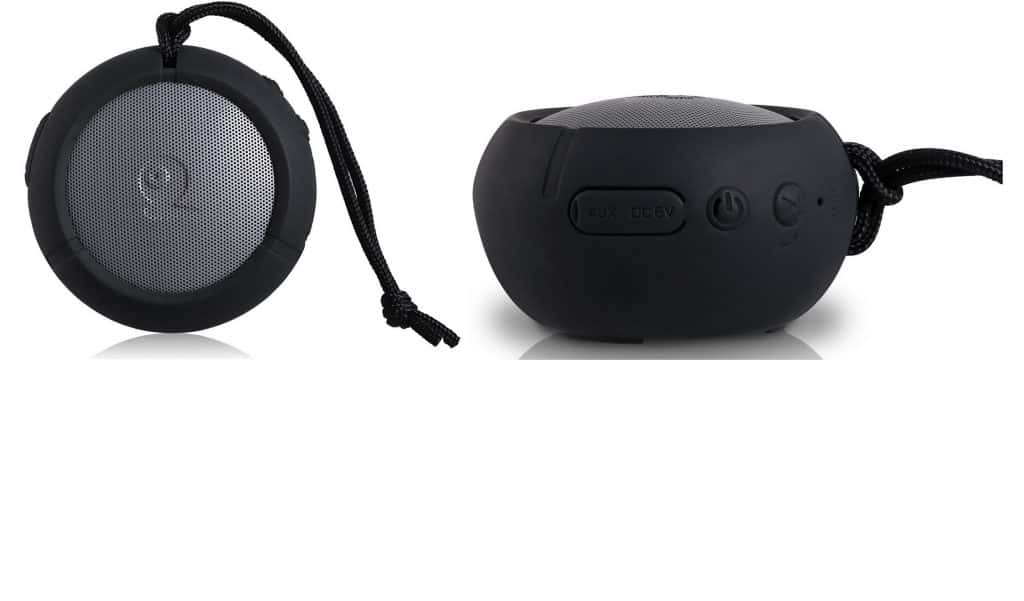 Key Specifications
IPX3-rated water resistance (splash resistant, cannot be immersed in water)

4 hours of battery life, rechargeable 500mAh Lithium battery

Up to 10 meters of Bluetooth distance

Weighs 4.6 ounces

Buttons at the side of the speaker to play, pause, and skip tracks
Ausdom AS2 Portable Bluetooth Speakers is highly convenient for traveling. It cannot be easily damaged and can withstand water splashes. It can serve you with your Bluetooth enabled device or can support an AUX cable if your device is not compatible.
Price and Availability
The Ausdom AS2 costs at a competitive price of $48. It is worth the price since it can deliver a better sound quality! It is available in Black and Blue colors, and like any other Bluetooth models, it is water-resistant with IPX3. It can only protect against splashing waters. However, you can bring it to the beach or at the poolside, as long as it will not immerse in the water.
Design
It embraces the Black and Blue color and a silver colored speaker grille, with its safe-looking silicone housing. The Ausdom AS2 has a silicone housing that can protect itself from impact and falls from counters or tables. The buttons for the Ausdom AS2 are on the sides of the speaker. It can let you play, pause, and skip tracks.
Feature Set
The Ausdom AS2 has an integrated microphone, which it has a speakerphone feature. It will be connected effortlessly to iPad, iPhone, Android, tablets, and other smartphones and devices that are Bluetooth enabled. If the device does not have a Bluetooth feature, the Ausdom AS2 can support it with its AUX feature.
Performance
The Ausdom AS2 is a mini portable speaker, but it has a perfect sound quality that can fill the room with its excellent bass and crystal clear sound. The Ausdom AS2 is best for outdoor and indoor use.
The bass frequency at higher volumes will not distort, Ausdom AS2 is one of the best Bluetooth speakers you can come across.
The battery life of Ausdom AS2 can last for 4 hours, which is perfect for a speaker with its size. It has a rechargeable Lithium battery of 500mAh can suffice hours of uninterrupted play and high-definition smooth and continuous plays.
Ausdom AS2 Portable Bluetooth Speakers is not perfect, but it is nearly flawless. There might be other models that offer some feature. But, with the perfect sound quality and bass performance of Ausdom AS2, it absolutely one of the best portable Bluetooth speakers.