My friend, and previous landlord in Hong Kong – Andre Martin (@AndreMartin) created this lego replica of our office / house / activity space / podcast recording studio in Hong Kong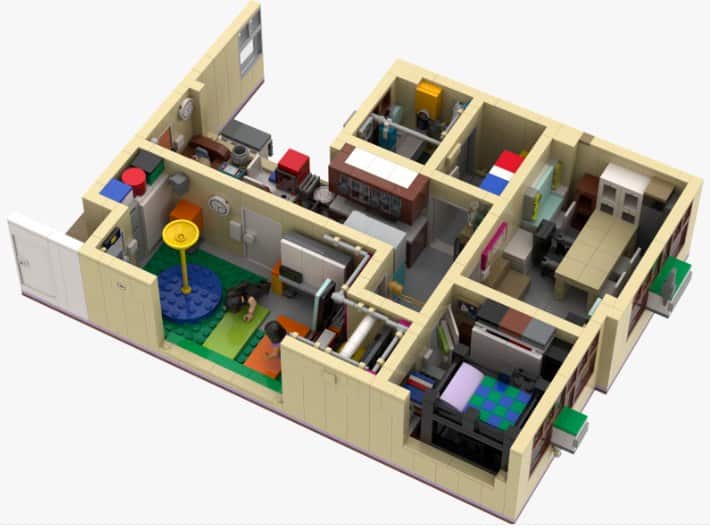 Andre's Whatsapp
Here is what he said in his whatsapp to me:
Simplified (but to scale for minifig and Lego City / Architect) version of the dearly missed TST place.. It also has accessories to convert it into the Airbnb version. 2602 pieces and 429 pages of manual (would be much more if sticking to LEGO's way of simplifying instructions). The 3 holes in the wall are removable panels for easy play access. Andre Martin
Old Stomping Grounds
This is where a lot of blood, sweat, and tears went in to Global From Asia. I remember crossing that Shenzhen / Hong Kong border (and writing this epic guide about it) so many times from my wife and kids in Shenzhen to this Alpha House multi-purpose space.
One to note is a hot and sweaty summer (2015) when I visited almost every bank in Hong Kong over 2 days to build a blog post and research report about how it is for entrepreneurs to currently apply for banks.
Only to find out it would get even worse (2016) and basically Hong Kong banking would close to the public and drop a b-o-m-b on my newly forming Hong Kong corporate services agency.
Alas, Alpha House was a place we hosted some meetups, recorded some fun podcasts (and experimented with live video recordings) – and made great friends.
Thanks Andre for making this replica – and Mike's blog is all about being a "pack rat" of my memories -so made today's quick post to go down in history – Alpha House HK was such a cool place and a warm memory in my heart.