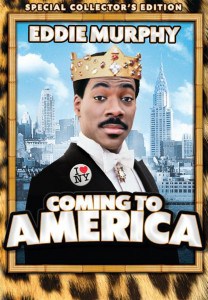 No, I'm not getting married – I have been interested in a few different ways to bring foreigners into America, like:
Chinese or Filipino workers who are excelling in their job and want the opportunity to work in America
businessmen I have good working relationships with in China or other countries that would like to visit USA
Students who want to do exchange programs
While in China I was able to get a work permit in China after some time, it was a hassle and annoyed me, but now looking into getting a foreigner a visa in America, that seemed easy! I'm going to take some notes from my PAID consultation with an immigration lawyer earlier today:
H1B Visa – lasts around a couple years, the immigrant must have higher educational degree, that from an overseas university program that is accredited by an authorized USA agency. This demonstrates the immigrating person has taken the time and invested in their education so that they can add value to the US population, not someone without any education coming in to try to grab jobs from Americans at a lower salary. After a couple years, they can apply a green card.
L Visa – This is when a company has a branch office overseas, or has a USA branch office from its overseas company headquarters. The staff has been working for this sponsoring company for at least 1 year and then is TRANSFERRING their position to a position in the company's American office. This may work for Shadstone, as I have companies in USA and overseas, and have to prove to the US government the worker has been on my payroll for at least 12 months. But the company (sponsor) also has to be qualified, being in business at least 3 years, and
B1 / B2 Visa – I compare this to when I first started coming to China, and I needed a business visa to get into the country. The way this works is you get approval before coming to America, that you are not coming for employment, but simply for business developing (making contacts, relationship building, networking). The catch is you have to prove that you have "ties" in your home country and won't just bail and stay in America, or try to get married to an American. These ties are normally financial and family – minimum amounts of cash in the bank, and close relative (kids, wife, etc).
Green card (permanent resident) – seems this is the ultimate before getting a US passport / citizenship. This means you can stay in America indefinitely, work here, etc. Its the closest you can get before becoming a citizen, and the way to stay here more then in USA over a couple years.
So my dad tells me I should be careful publicizing that I help immigrants get into the country while the country is having economic problems and Americans are without jobs. But in a way, immigrants are the hardest working people, they are the ones who built this country hundreds of years ago, my grandparents and others grandparents worked so hard and created the competition for everyone to be great.
Anyway, I will get more follow up contacts with my new immigration lawyer, she is very informative and I think its a great way to reward hard working staff.