Still strange that I am surrounded by people who don't know what Memorial Day is! Yes, I know, I'm not in USA, and its a USA holiday….In China and the Philippines, its a normal business day – but in USA banks, postal systems, and most offices are closed. Here's the internet definition:
Memorial Day – legal holiday in the United States, last Monday in May; commemorates the members of the United States armed forces who were killed in war
Most of my friends are having BBQs, or camping, or SHOPPING (always so many store discounts on holiday weekends). I really do miss that. It also represents the beginning of SUMMER! Everyone is out of school, people start wearing WHITE clothes (strange style rule or something, I'm not a fashion expert). But just seems like life is good, people are in a good mood, driving to the beach, going fishing (road trips with Andrew Moran!), camping, sun is out.
I remember back in grade school I was in the Boy Scouts, and on memorial day we would wake up early, go to St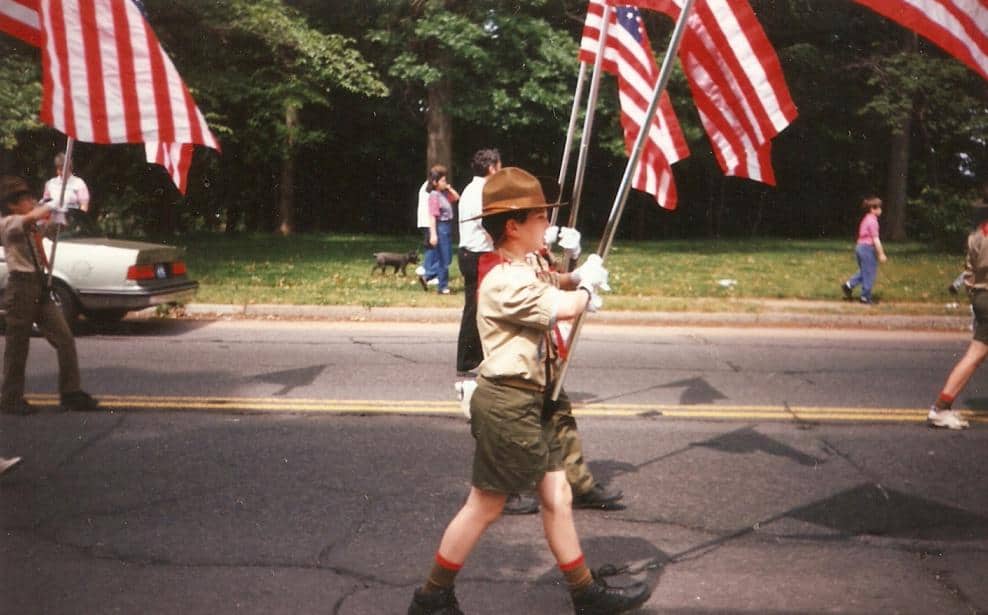 Lawrence O'Toole Church to prepare the flags and materials for the parade. We were the only part of the parade, but our troop was about 40 – 60 people normally – so it made enough to be its own parade. Marching down to the Memorial Statue in Hartford from the church, we had some drummers, chanters, and leaders by our side. Checking to make sure our flags were in line, we were walking in straight line formation. Local news would normally cover our small parade. Sometimes people would ask why we did it – it was to show respect, it was to remember, it was to make other people remember. The people who were sent to wars, that they may have not even been aware of what the whole debacle was about, but just had to go, to serve their country – no questions asked.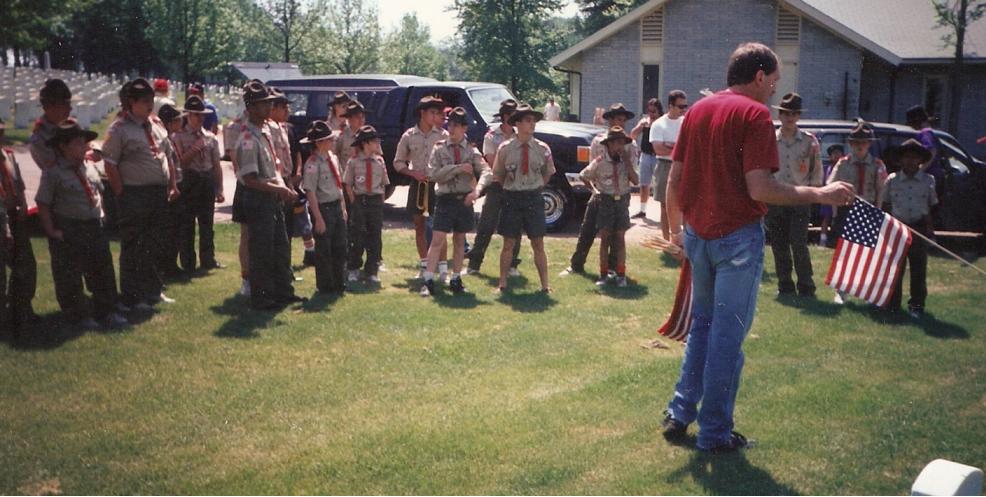 That was the morning session – then we would return to the church, clean up the flags, hats, and other parade gear. Lunch in the basement with the others, sometimes watch a movie (I remember watching "The Last Boy Scout" movie in that basement), and then load up different cars and drive out to the Veteran's Field – where soldiers and veterans who served in the armed forces were eligible to be buried. The boy scouts would place an American Flag next to each grave – there were thousands! In teams of 2, one to hold the bundle of flags, the other to place them. Normally taking turns. It was a great site, to see the field before and after – before seeming so cold and alone, after seeming alive and remembered. I remember mothers, daughters, wives, and other family members of these deceased veterans coming to see us plant the flags. Some would wait for the boy scout to approach their family member's gravestone to plant the flag, taking a photo and shaking both the boy scout's hands. The PR and the press loved those photos.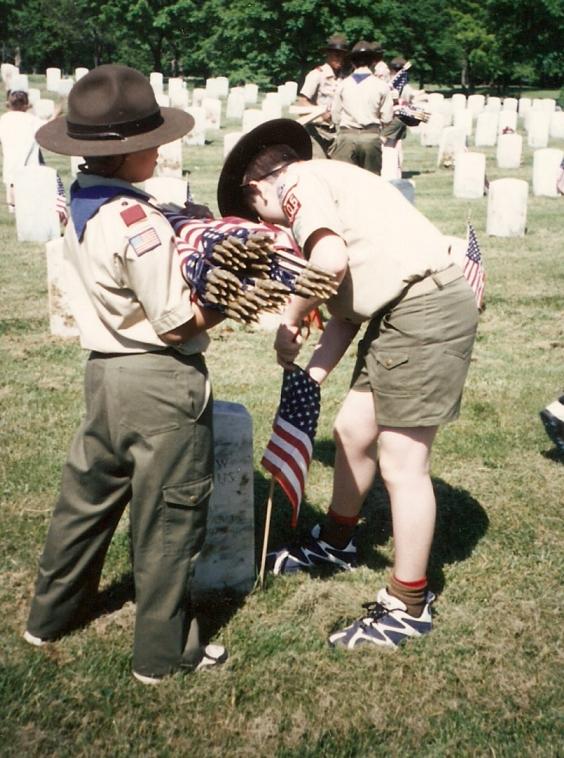 To see those family members cry, seeing their grave, seeing the young boy scout there showing gratitude. When I was younger, I remember the effect it had on me. To think, these young men would out to a foreign land to protect their country. some may have not wanted to go, some may have been scared, or against the reason to go. Many were forced because of the draft (the draft is a time when the government randomly selects people to go to the war in a age group like 18 – 25 men i think). Fought and died, and they should be remembered.
anyway, I hope this post helps those who were not aware of this memorial day become educated, and I hope it makes those who are in USA now, shopping, at a BBQ, camping, or whatever, remember the real reason for this holiday……its for those who fought in wars to protect what America has achieved today.