On Friday, September 1, those in Chiang Mai, Thailand are welcome to join us at a panel where Mike will be sharing his experiences growing, scaling, and outsourcing the e-commerce and digital marketing businesses he is involved in.
If you are in Chiang Mai on the 1st of September, you should make sure to get along to this event. There's a great lineup of Chiang Mai based experts presenting. Make sure you respond to the event and look for updates.
Event Details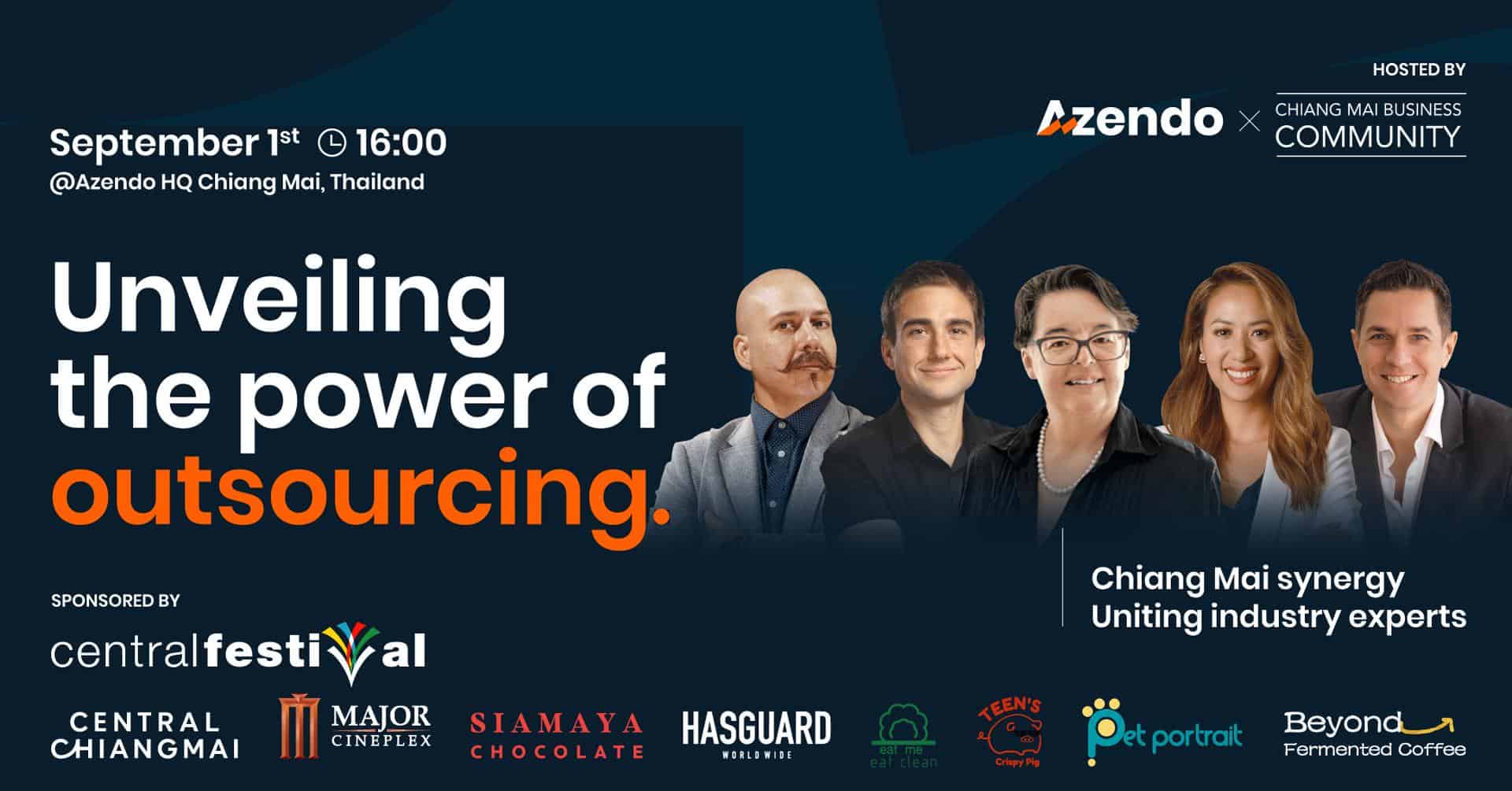 Organizer: Azendo and Chiang Mai Business Community
Location: A. Muang, 97 Chotana Rd Soi 22 T ป่าตัน Chiang Mai 50300
Duration: 5 hours
Description:
Mark your calendars for 𝗙𝗿𝗶𝗱𝗮𝘆, 𝗦𝗲𝗽𝘁𝗲𝗺𝗯𝗲𝗿 𝟭𝘀𝘁, 𝟭𝟲:𝟬𝟬 at Azendo HQ in Chiang Mai, where we're bringing you an event that's more than just a panel discussion – it's a full-blown extravaganza that celebrates the local business community in Chiang Mai and ignites your passion for growth, collaboration, and discovery.
Hosted by Azendo and Chiang Mai Business Community, our panel discussion, "Unveiling the power of outsourcing," promises an insightful exploration into the world of outsourcing, covering provider insights, business benefits, and the unique advantages of Chiang Mai, Thailand.
Read full details here: https://facebook.com/events/314548794373567
Post Event Photos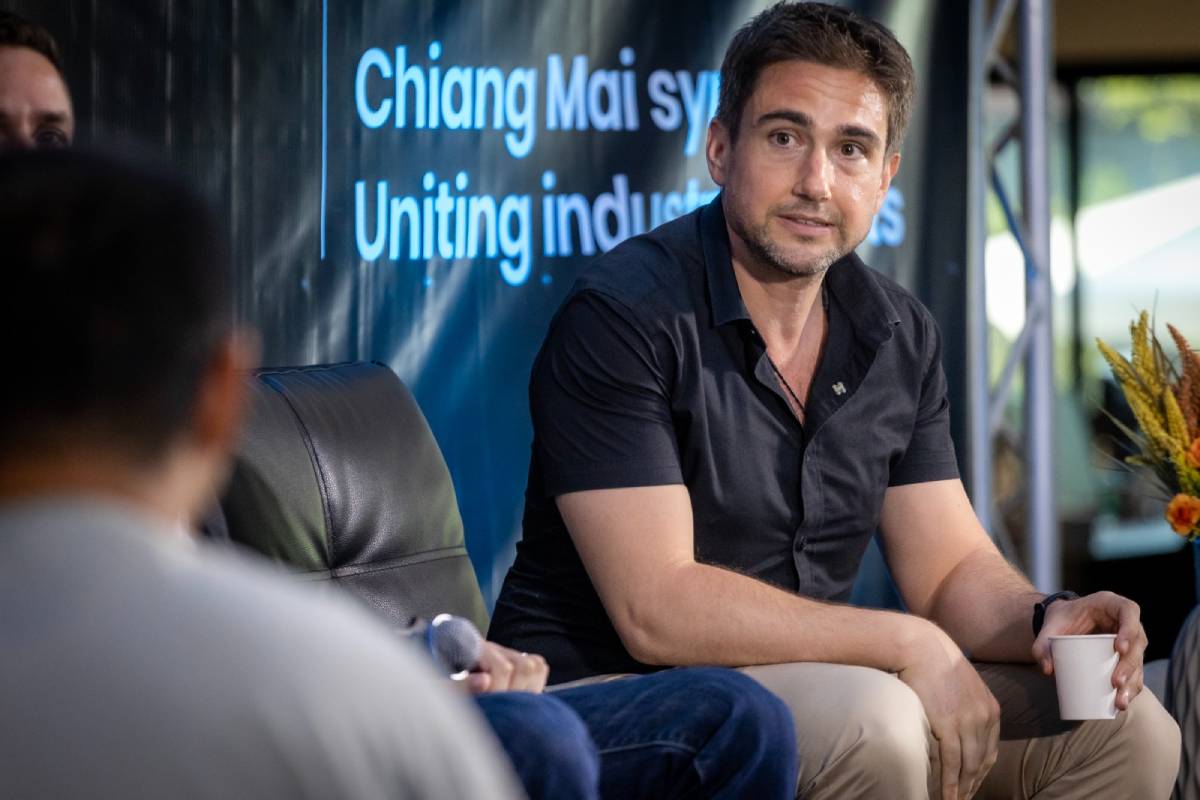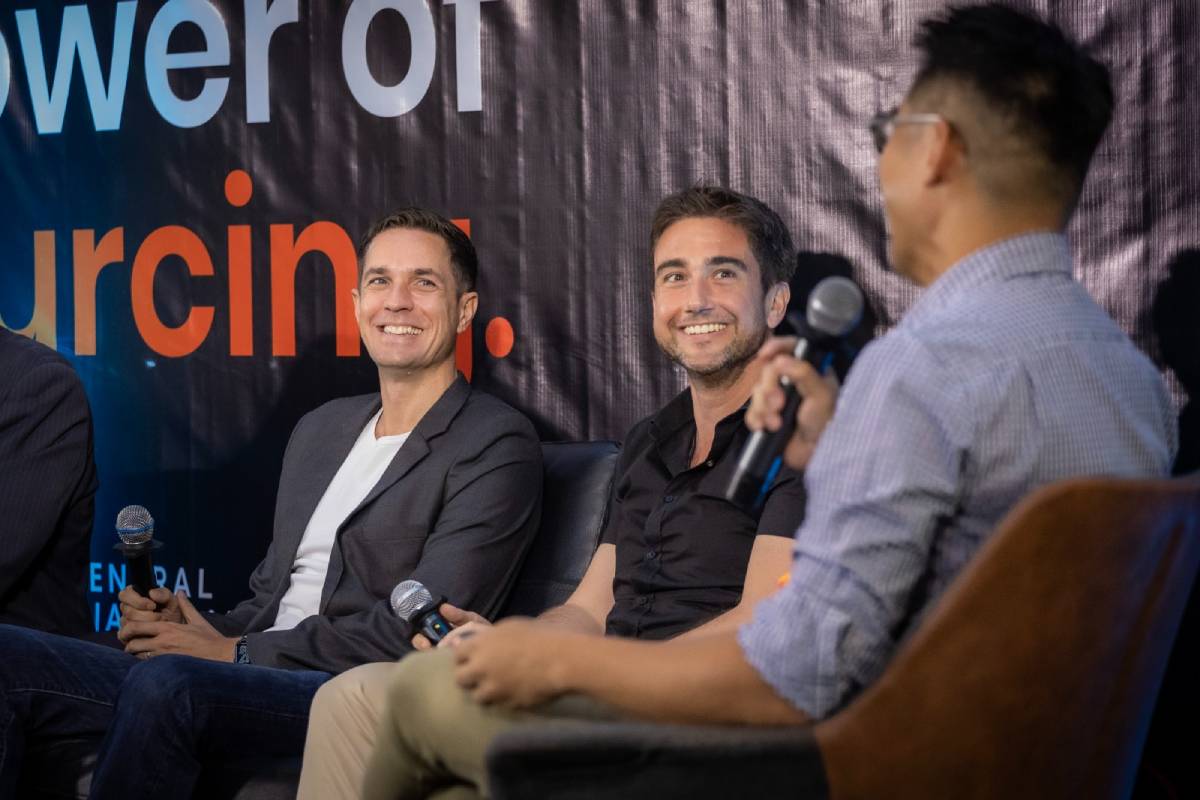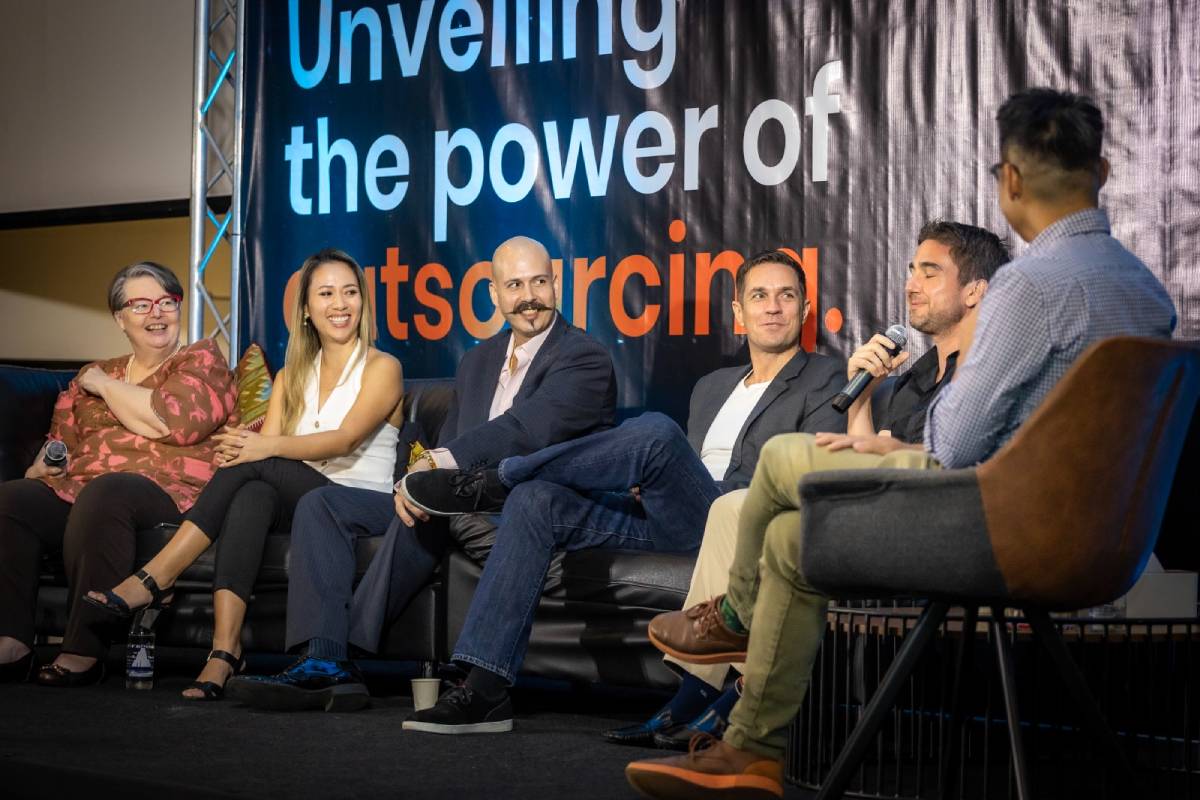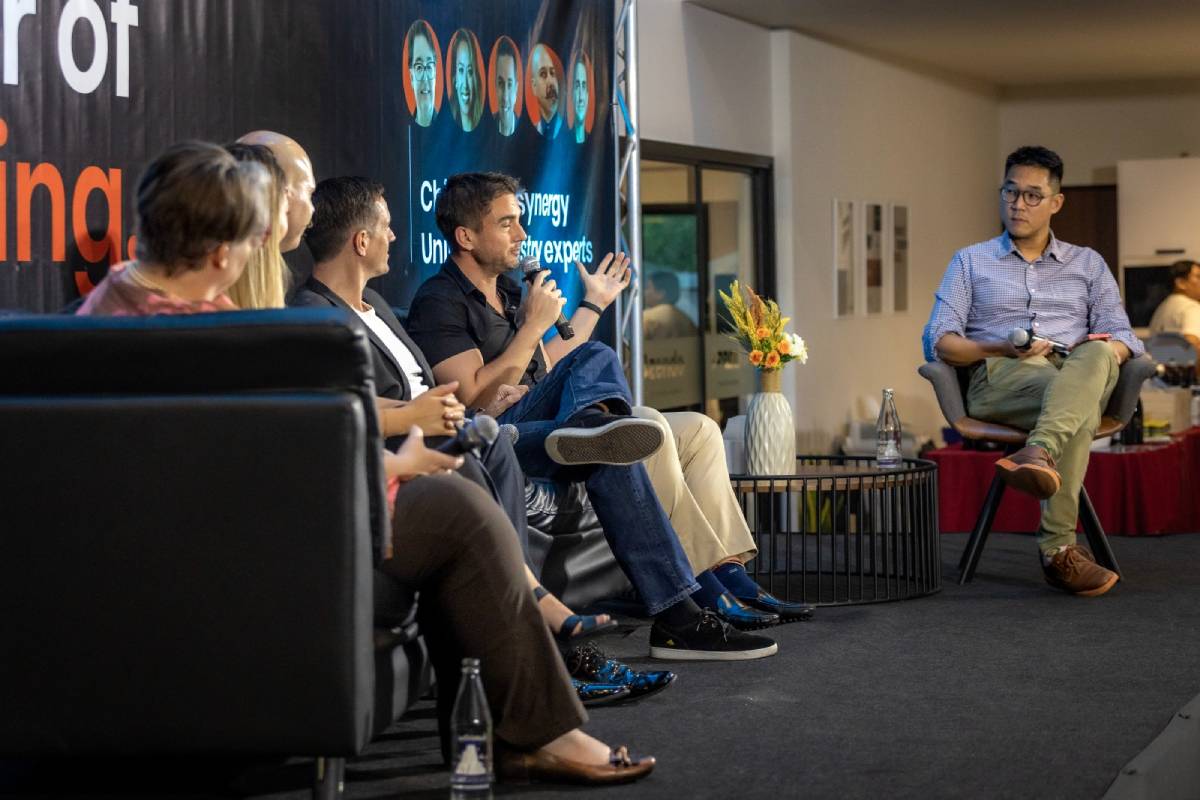 Panel Answers (Mike's Writeup)
For those curious the questions and answers I was asked, here's my draft outline before the session started
1) Intro Mike
Amazon seller, podcaster and blogger at Global From Asia. (((Do I say majority of my team is in philippines?) My "outsourcing" company works within ecommerce and online marketing industry is shadstone.com – the shadow of your business behind the scenes and the rock you can rely on. I'm my own customer, but also offer this selectively to clients and partners in various businesses we have. Been working with remote teams and online work since 2006 when I hired military wives online for customer service.
2) scaling with outsourcing
Technically I see anything you don't do yourself as outsourcing, right ? But you can't be good at everything – and the most effective way is not thinking a bout the amount of hours or even cost – but the output.. Being in Asia especially, we start focusing too much on cost/price – when we should instead be thinking about ROI and increasing top line revenue and growth.
3) Dealing with timezone differences
Video! Documenting. Even if I worked with everyone in the same office, I would still spend time documenting what I want and making a video overview for the team to review in advance of our meeting. They can read / watch at their own pace and many say they watch it a couple times to capture the thought process and insights. I try to talk "real" and think outloud. But this is of course helpful for timezones, but working online in general.
Part 2
4) Chiang Mai unique benefits
Digital nomad hub – so can get access to people from all over the world and work with them in person instead of online.
5) Future trends – Ai / tools / plans to use it
For us, it was really eye opening in late December/early Jan this year and January I dove so deep down the rabbit hole of tools and strategies. First thought – and still the same thought – still need humans for the foreseeable future – to operate and interface with the AI. So I see 1 or 2 key people in each department, and they know and use the AI tools to complement their work.
So hard to keep up with all the latest tools and trends in AI – so like the concept I learned in an amazing book called EXO Organizations 2.0 – Exponential organizations 2.0 – where they say every company will need a Chief AI officer to know the latest AI and help bridge that to the right department / manager in their company to learn and implement.
6) Future – will AI / ML enhance us or replace us?
So as we've been adding AI to our team, I've noticed something amazing.
Those who cannot "create the prompts" are the ones in big trouble.
Saw a tweet once that really stuck – the problem now isn't coming up with the answer to the question, it is knowing WHAT QUESTION TO ASK.
And knowing the right question to ask is CREATIVITY. It is origin of thought – and those who can do this will have a future.
7) Setting up business in thailand
Not relevant to me.
8) Advice for aspiring outsourcing agencies
Focus on a niche. Tempting to do everything and anything someone wants -but to grow and scale – find a sector you like and you can GET TALENT to. And then use AI with that human talent to grow.