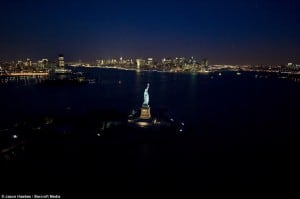 We can't predict how our lives will turn out, and we shouldn't force ourselves to be bound to what we think should happen. Coming into New York City last week, I thought I would spend a couple weeks here, travel around, meet friends, customers, potential deals, and then go to west coast and back to China / Philippines.
Each day here, more and more reasons to stay came up…..maybe will open a retail store for New York Bar Store. also some SEO consulting deals. May do some part time lecturing at Stevens Tech. All of this requires more time to develop, not just a couple weeks visiting.
I see business, and the world I believe, changing a lot. Thinking why did I move to china in the first place? It was to find and develop products in China for small and medium sized businesses ….I didn't enjoy it, I wasn't experienced in it, and on top of it, China costs are rising and only high tech products and electronics may remain in China in the near future. So it morphed into internet. And from the beginning I was blocked to buy more shares of newyorkbarstore -which is why I started Shadstone in the first place. Then last year when Shadstone combined with newyorkbarstore it all started connecting for me….but why was I in China, factories aren't there anymore, costs are rising, i'm staying up all night, and the government is blocking and filtering so much content.
And then Google left…..I really think that rattled me up.
All you hear is – China….China, China. So many people talk about the opportunities there, the market size, the growing middle class…..But really, while I do love the Chinese people, I have issues with the government. If you want to be a great country, you will not filter information. You will let the citizens of that country see, and hear, different perspectives out there.
I still hope to go back to China. And speak, and sell, and consult. I hope they don't read this blog post and have the government censorship department block my website. I am just saying, a country cannot block websites from its own people. And mark my words…..a country will not become a global leader by filtering its information.
So…..who is the Center of world sure, there is Hong Kong…and it is a really cool place, fast paced, high tech, well educated people. There is London too. But I love NEW YORK CITY. In USA there is San Fransisco, Los Angeles, Chicago, Washington DC, Boston, Miami, etc…..but really…..internationally, people think of only 1 place – NYC!
And I love New york. I have good contacts here, that welcomed me back with open arms. Also, as a businessman, I am betting on usa recovery!! I really believe time has come…its still a bit scary out there for Americans, but I think its time to shine. And thats another reason for my moving back.
Is this the "easy way out"? Taking the path of least resistance? In a way, I also picked China a few years a go for the CHALLENGE. I knew it would be a fight, and it damn sure was. I call it my MBA. I have so much experience, so many contacts, I came back to New York City and felt like business is so much easier here….People say and do what they say. Things move quickly. Things work. I am loving it. China made me stronger, – lean, mean, fighting machine – ready to rock and roll! Now its taking this and SUCCEEDING.
I hope to keep on traveling – man I keep thinking back to Lord of war , he had his base in Manhattan….traveling the globe. I just gotta STEP IT UP. I gotta take risks, challenge myself. And NYC is my home base….I hope to grow my relationships here, grow sales and business alliances, and shoot for the stars!!!!
There are no limits in life – only you, yourself, set limits.
* Photo Credit
In the dark: Images show the New York skyline by night. Cloaked in a blanket of darkness, its numerous landmarks take on an almost ethereal quality
And they've been taken by a Briton. Specialist aerial photographer Jason Hawkes spent 15 weeks using state of the art technology to create the dramatic shots for his new book, New York At Night.