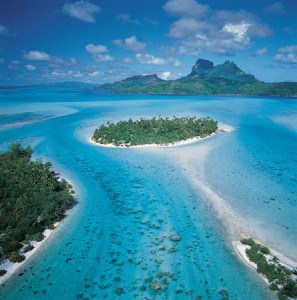 No…. its not some porn guys!! Its a 1991 classic movie that I had watched a few times when I was younger, and last night I pulled out the VHS tape at the parent's house (yup, I know, OLD SCHOOL!) and watched it. Still as great as I remember it…..and being in such a different position in my life, it gave me different added value….
The basic premise of the movie is a hard-working couple from NEW YORK CITY take a vacation out to the south pacific for a secluded getaway. Gordon is an investment banker, and he just closes a buyout deal…..that is a bit shaky when he leaves…but he cannot miss the flight. Arriving there, he gets worried the deal falls through and cannot stop talking about work (I guess I'm kinda still the same way now???) They get stranded on a deserted island (even more deserted then they are originally) and he's still all uptight and paranoid about work, and being stuck in the middle of nowhere (a freaking awesome beautiful island!)
They run into a guy living on the island, BY HIMSELF, for 3 years. They cannot imagine someone living out there alone for so long, without interaction with the outside world. "is he running from something"? Is he ex-con? A vietnam vet with agent orange? There has to be something wrong with him to live by himself on a deserted tropical island in the south pacific.
WHY IS THAT SO CRAZY? I guess I have kinda tested it, going out in rather secluded islands / locations in Thailand, Philippines, even a beach in Hong Kong (thanks to Larry) – and I guess its cool to visit….but to interact with PEOPLE, and the hustle, society, is hard to give up.
Maybe this is another reason I'm coming back to NYC. It is cool to be on the other side of the world, I did it for a few years, and I am definitely gonna make it back. Will I end up living in USA the rest of my life now, only taking some two week trips to Asia? I dont know the answer to that yet. I love international business, international travel. I hope to always experience cultures from around the world, get different life perspectives and points of views.
Anyway, am I going back into the NYC hustle. The stress, the leases, the contracts, the pressure? Hmmm….did I run away before? Was I like Bill in the movie and ran away for 3 years only to come back again? Some may see it that way, but I am coming back bigger, stronger, and more confident then ever. And hey, I can "run away" again, with a lot of contacts and experience to add to it. 😉