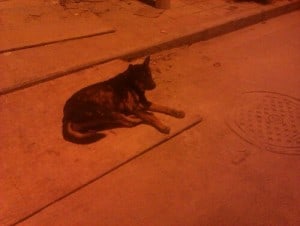 As a followup to the post opening up about staff problem in the Philippines where it was rumored a staff, the scholar, was hiding her pregnancy from us….and she has been missing a few weeks now, and while there aren't any comments on the post, I received a lot of private feedback from business associates, other staff, friends, and mentors.
Since they didn't publicly post their views, I will place it here to give various
Against Keeping Her
Keep personal and business separate – you are not a non-profit, you're a business, and your business goal is to make money. no drame.
Please, focus on business
For Waiting Longer
A few said its too early to see what can happen, give her some time to get over things, take care of her emergencies, think about what she wants, and take it from there.
For Keeping Her
I got a rather long email from a business mentor friend of mine:
Here's what I think…

I had a similar thing happen with one of our workers, there was a period there when anything that could go wrong did – her friend was in teh Japanese earthquake (= one week off) her mother needed to go to the hospital (=late to work), her power was down (well that is regular and probably true), she had to go to teh dentist, her friends sister needed medical attention – i could go on, but you get my drift. WE can close to sacking her several times. But as you say – managing Filiponos is managing a culture. And my understanding of the culture is this:

– you very rarely speak the direct truth, especially to westerners
– you never know where your next $ is coming from and you must cobble it together as best you can

but also

– if treated well you are extremely loyal and very committed

So – anyway, your case…. I think an 18 year old girl who gets pregnant is going to be very very scared and she would most definitely not answer your question "are oyu pregnant?" Quite apart from the shame there is the fear of losing this big opportunity, her income, the scholarship.

I place it in a very different "lying" basket to say… "Did you steal this money?"

So, if it were me – yes I would give her another chance.

I would sit her down or on the phone, whatever, and say…. "I really value you and I really want you on this team, but i need you to be honest with me. For my part I can guarantee that I will never sack you without first a.) letting you know there is a problem, b.) giving you time to fix the problem and c.) giving you fair warning. But i need you to trust me and to tell me the truth."

Also bear in mind most of these people have been treated appallingly by westerners – my staff tell tales of having firms use software so they can check their screens throughout the day to see if there are working.

And the end of my tale is that we stuck with her, even when her city flooded and she was off work for 2 weeks – and now we have the MOST loyal committed staff member you could ask for. Also competent (dont forget your year of training)

there ya go, thats one perspective, hope it helps

also – i know you know this – but they are not in the "mutual employee/ employer respect paradigm – they are in the "you boss/me worker" paradigm. Very hard to break down, and even when you think you have, it could be they are just giving what they think you want.
But then again, up until last night I had not heard from Darlene for weeks….and only hearing rumors and the report from Joel my accountant in the Philippines on what was happening….
And then I finally received a proper email from her last night…getting an open and honest feedback:
[Offline] Darlene to Michael
show details 7:58 PM (3 hours ago)

Hi Boss,

The truth is I confirmed that i was preggy on last dec 28 2010 and i was very afraid of everything. I decided to keep it to you, to my family and to my friends especially to you coz i know that your expecting too much for me and also my mom.. my mom leave me on april coz she found out the truth i as left alone.. till now I deliver my child without my mom and my boyfirend was Ian Cruz who has no work to provide what i need. He is hurting me and I really miss those person who really cares for me.. I deliver my child on august 24 after 3 days in labor i was in critical condition but h\then I did everything to make him okay coz he is already in critical too.. he already release his feces to my stomach and 2 weeks in hospital.. but now I'm already okay my aunt was the one whose taking care of my baby.. and I really need to work to provide his needs. I'm really really sorry boss for what I did. I made that thing and lied just to survive to buy my baby clothes also. I as thankful to shadstone coz it gives me everything and especially my career and dignity here in our town.. coz they saw me going to school and still working in spite i was pregnant thats why i was very thankful to you.. and I am ready of my punishment that you will give to me. if i have no work to be its okay i will just apply to mall as a sales lady or somewhere to pay my bills… i was very thankful to you and really really sorry..

Thanks!
Darlene
Darlene is a resourceful person, I believe she will make it even if she loses this job and this scholar program…..
I just need more time to think, I will chat to her more soon.
—–
Update Sunday Sept 18:
Good email from a friend, she agreed I can post it anonymously:
Hats off to you!

In some ways, you are now more Asian than I am Why?
Im less warm than most Filipinos — partly upbringing
and partly coz I worked overseas in the past… As such,
I would have confronted the said staff and would have
asked her point blank what the score was… If she told
the truth, I might have given her a second change… If not, good bye…

Having said that, I just wanted to let you know that regardless of your decision — and you seem to be pretty torn on which way you'd go — you're doing a good thing!

I guess you have to ask yourself, is she worth keeping? There are plenty of other deserving Filipinos you could help… But she's already there… So, if you do give her a second chance, make sure she holds up her end of the bargain… Otherwise, adios! Trust me, you don't want to get too entangled in other peoples' private lives.

You know what's sad? Sometime, it's the Filipinos who really need the money who act foolishly and do irrational things that potentially ruin their lives. Which is probably why I'm a bit frustrated — a good majority of Filipinos need to smarten up —- that's the only way the Philippines will progress. Haaaay, how I wish it were otherwise!

Anyway, keep up the good work!