ManageFlitter: Offers advanced analytics and features including powerpost. Powerpost schedules the posts automatically for better engagement. It also helps you unfollow inactive Twitter accounts. It also comes with a premium version called ManageFlitter Pro.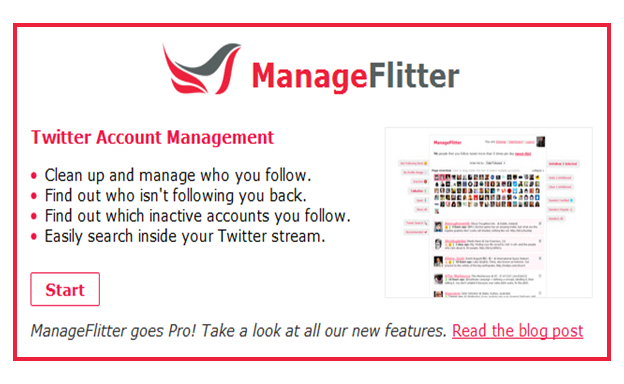 Commun.it: This tool helps you schedule tweet & do a lot of things automatically to increase your Twitter profile's engagement.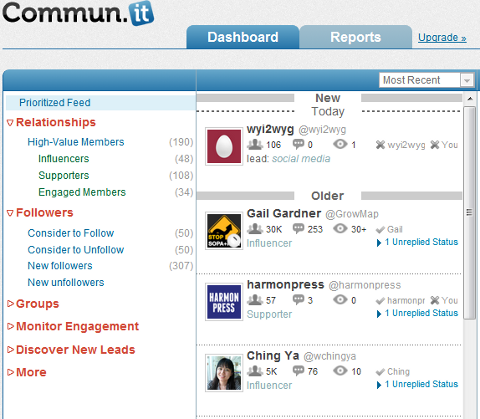 Audiense: If you are looking for an enterprise level sort of Twitter management tool, then this is it.  It has some mind blowing features such as you can find the influencers so you can connect to them,  finding the perfect time to tweet to get maximum CTR and run Direct message campaign automatically, bull follow twitter users, unfollow or find like-minded ones.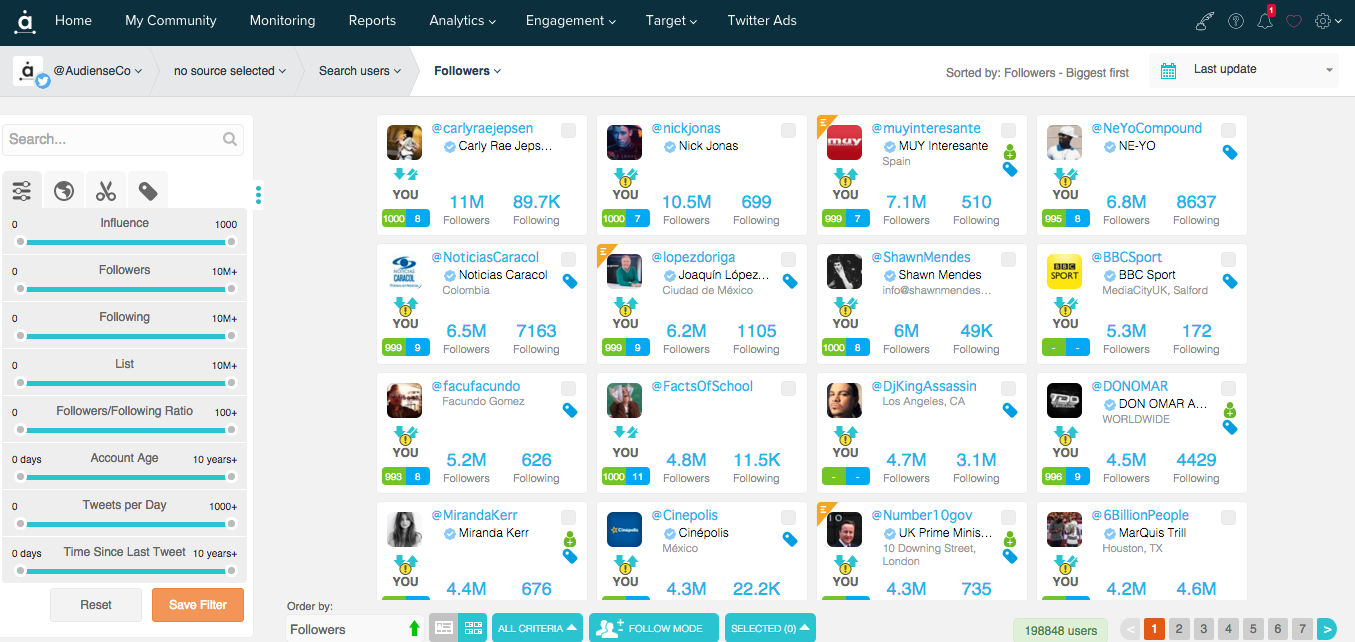 Fake Follower Check:  There can be a lot of fake accounts which can send you obscene contents or spams and so to avoid such dubious accounts, Fake Follower Check does the work.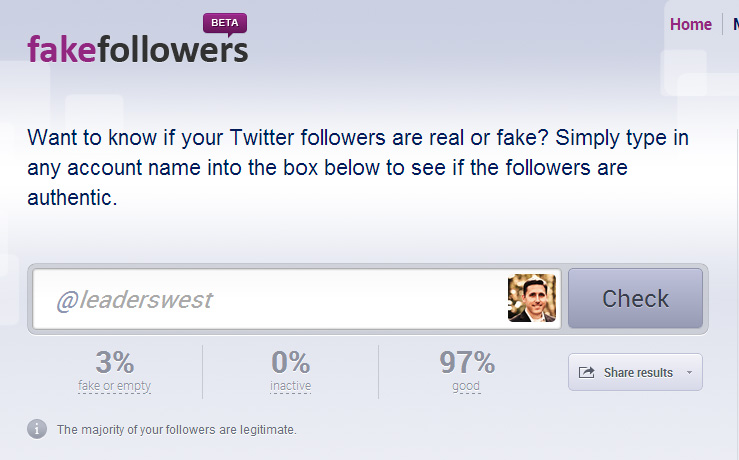 Tweriod: Keeps track of your followers when they are in action. Eventually, it helps you getting to knw your followers better. Also, you can use the data acquired by this tool for scheduling your tweets at the time when it most interactive.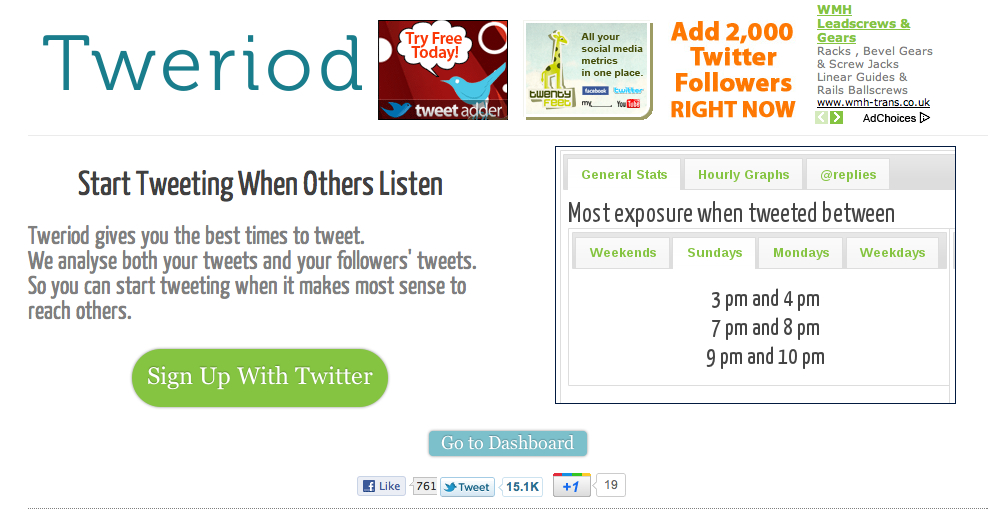 Hootsuite: This tool has nailed it what it means to be a perfect manager whether be it your Twitter, LinkedIn or Facebook, and if you happen to be an online marketer, this is a must-have. If you happen to have multiple twitter accounts management, then it helps you re-tweet across different profiles automatically.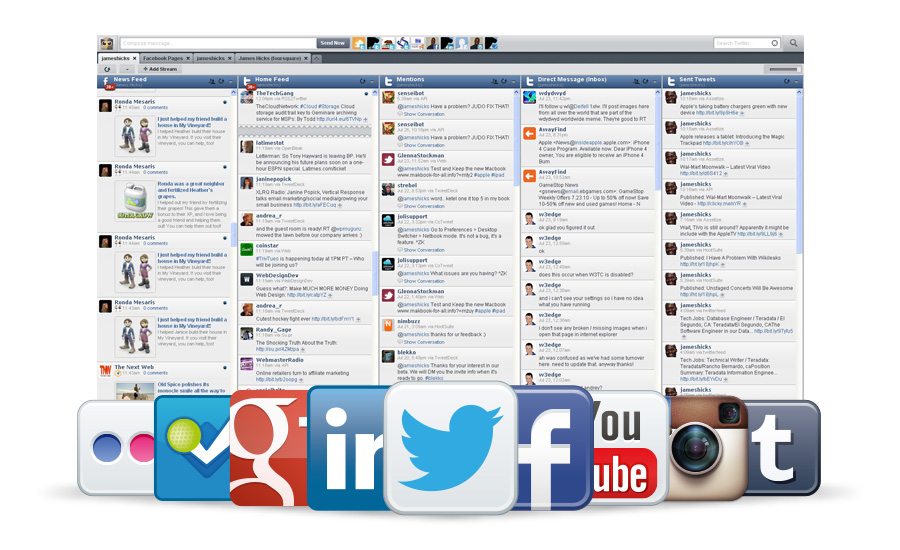 RiteTag: This tool allows you to use hashtags to the fullest and helps you more in Twitter search. Using perfect hashtag is important for your Twitter growth and RiteTag helps you right there. It also lets you know if your hashtag is grabbing the trend or not. A powerful must have tool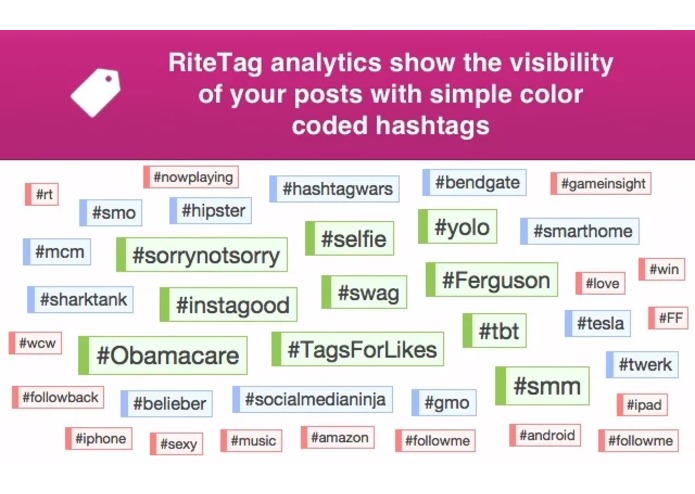 Topsy:  It is the tool that you had wished for! A solid tool for the social media. Topsy's search results tell you what's in the trend currently and what the potential clients are concerned about.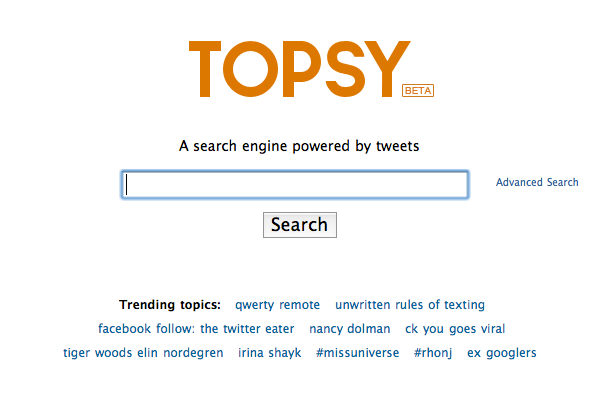 Tweepi: Tweepi lets you know which of your followers are inactive or are un followers now and helps you clear the mess by clearing them up.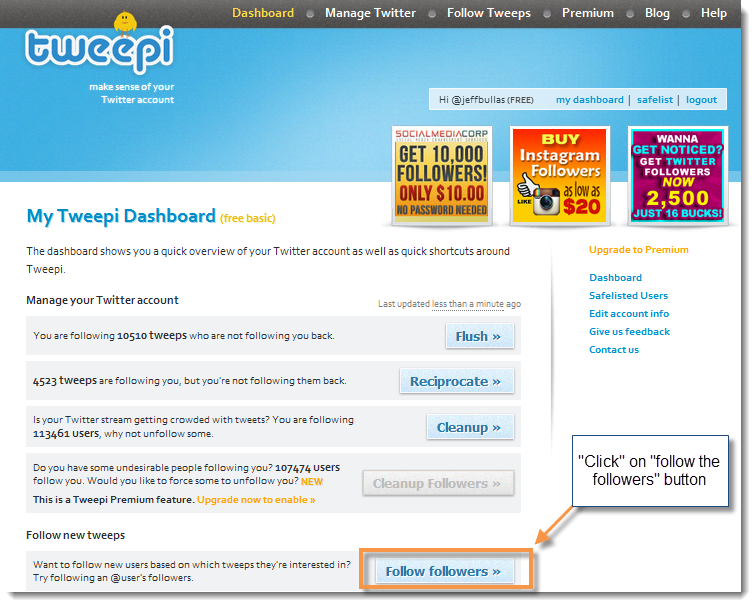 Twilert: We are sure you would have heard of Google Alerts. Well this is the Twitter version of it. Feed in your desired targeted keyword and get email alerts for them. Twilert helps you interact in a way that when your brand name is mentioned by any user, it sends you an email alert.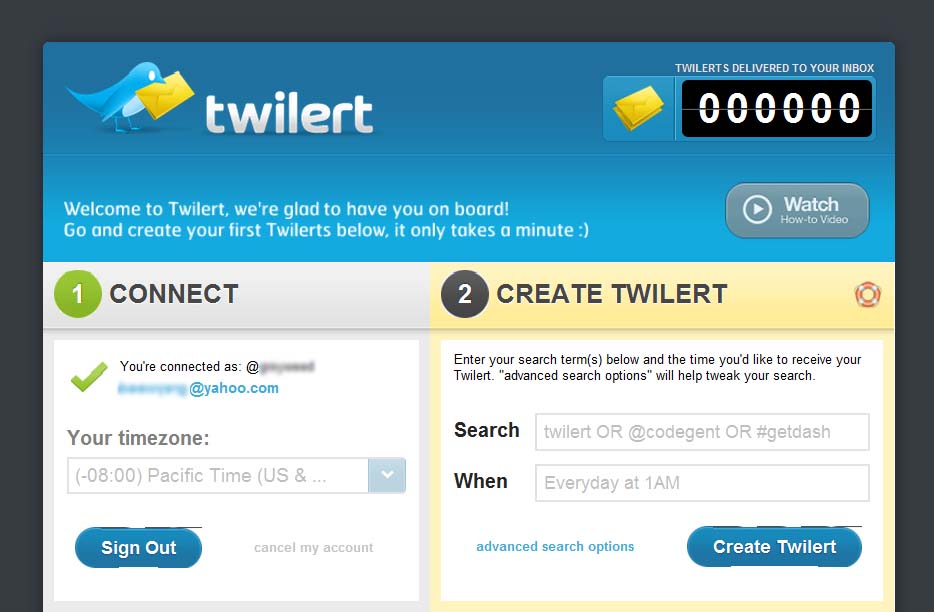 TweetChat: TweetChat lets you interact with individuals through chatting sessions pushing the direct mentions/direct messages aside.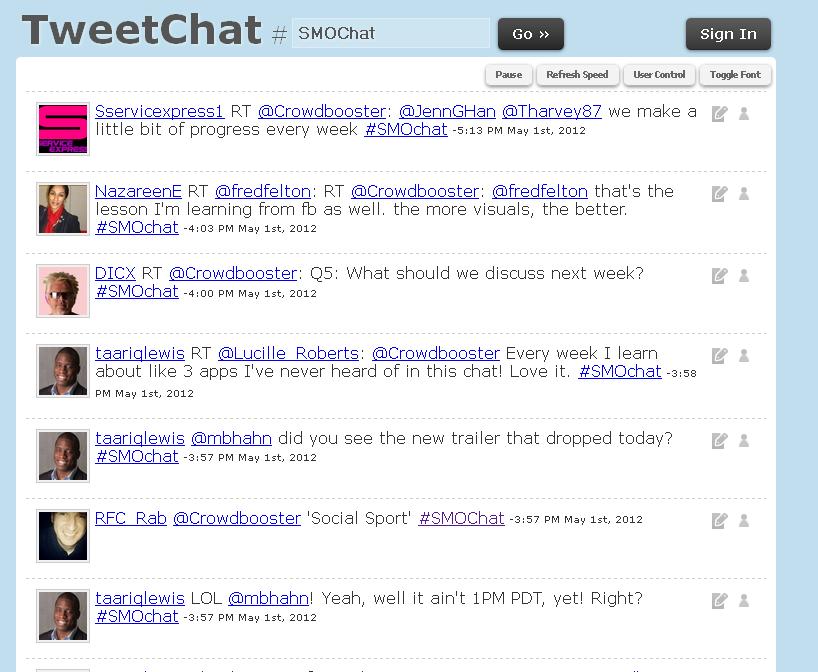 GroupTweet: If you are willing to talk to a group of people privately on Twitter, then GroupTweet is here for you!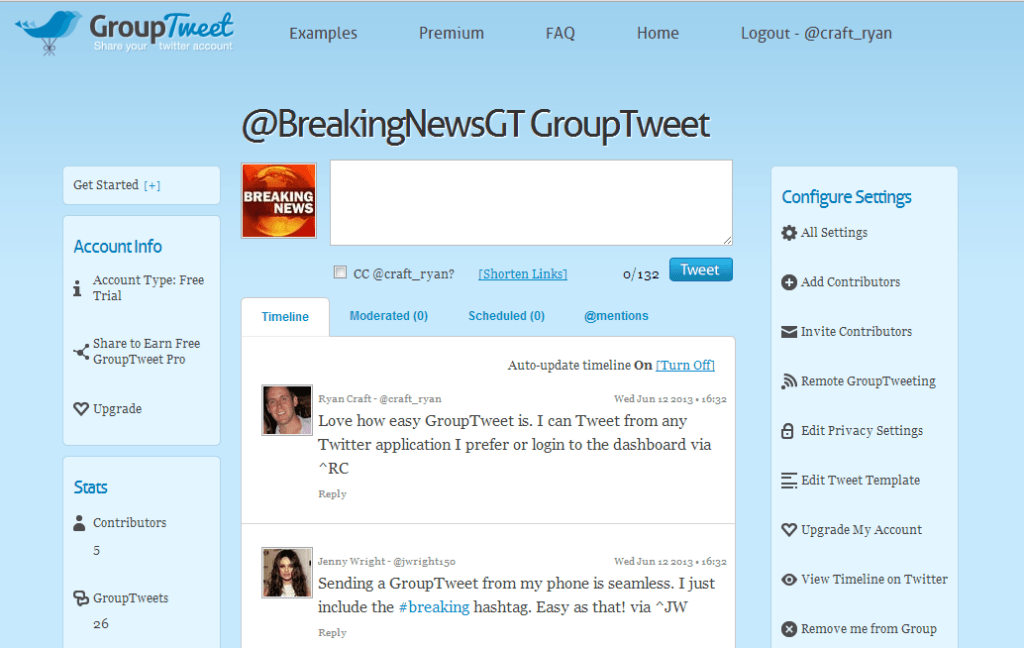 TwitCam (currently offline):  If you think of taking your live streaming to Twitter, then here it it. TwitCam allows you to share live stream link and description through your profile. Also, it comes with a chat box to stay interactive.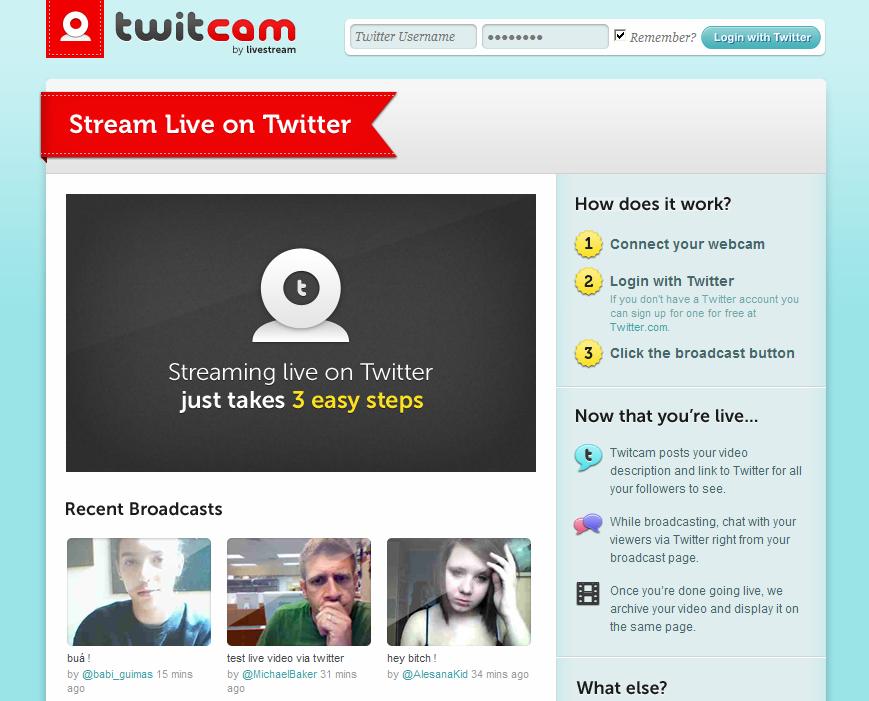 Buffer: Buffer schedules your distributed tweets throughout the day at the best performing time.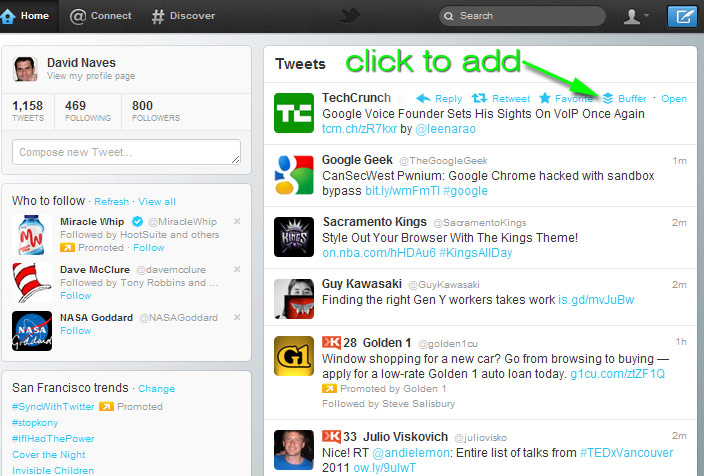 TweetStats: Who doesn't want to see the stats?! Every marketer does and so here is a tool that keeps track of your tweets on hourly and monthly basis!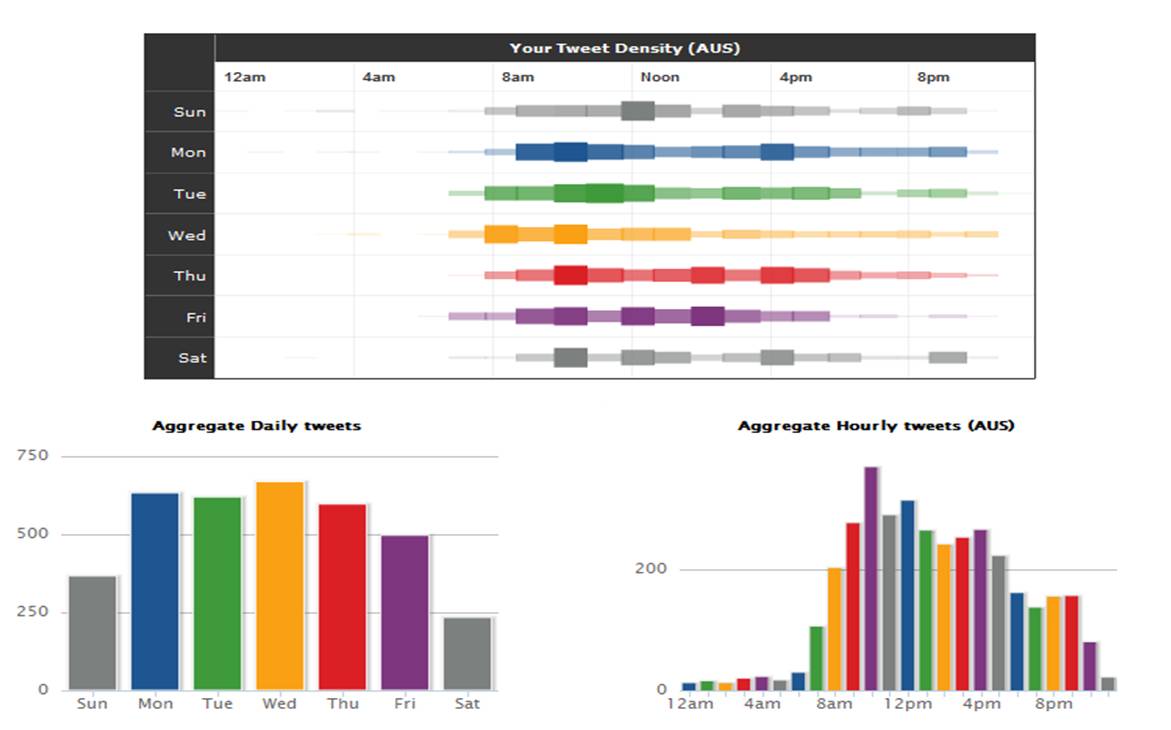 TweetReach: PR professionals and marketers out there? TweetReach is here for you. Tells you the reach of your tweets.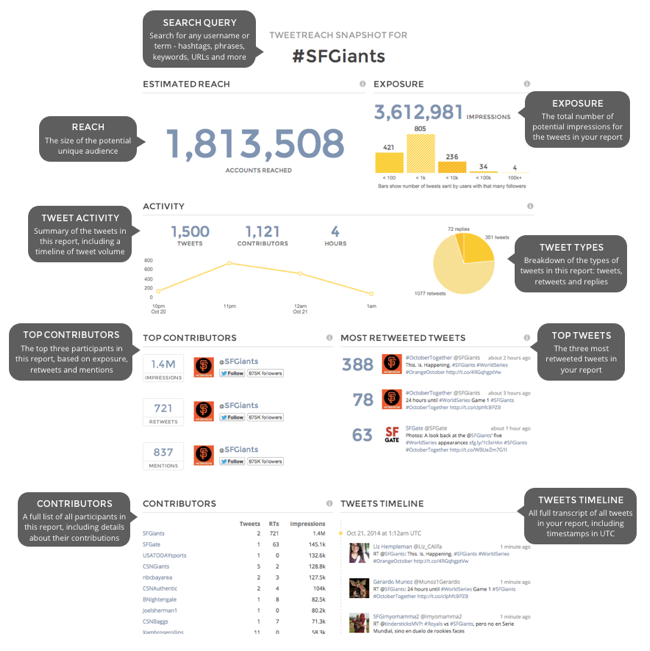 Klout: Klout  has earned a name in the tech world for its great analytics. It helps keep you go through the social media accounts tracked by Klout. A must have tool.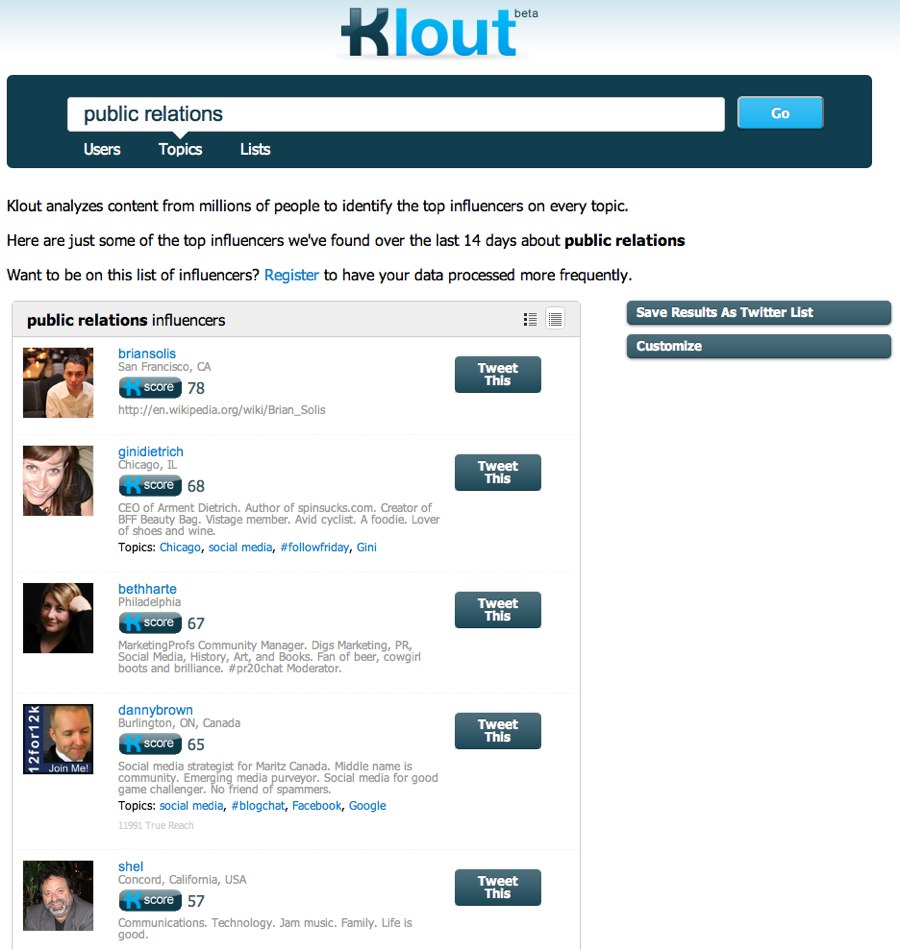 TwtQpon: If you are an online seller, then TwtQpon helps you sell great by allowing users to present coupons for the products and they get valid when the user tweets about them.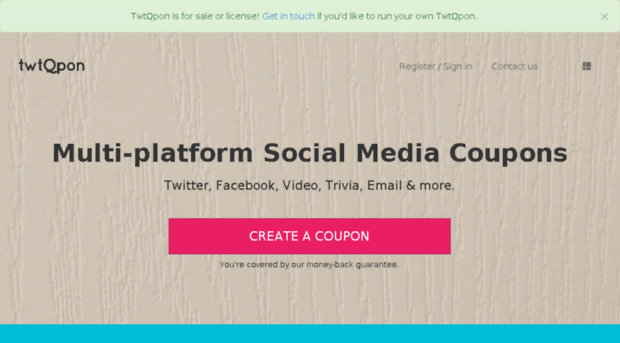 Twitalyzer: Provides real-time analytics along with competitive account tracking.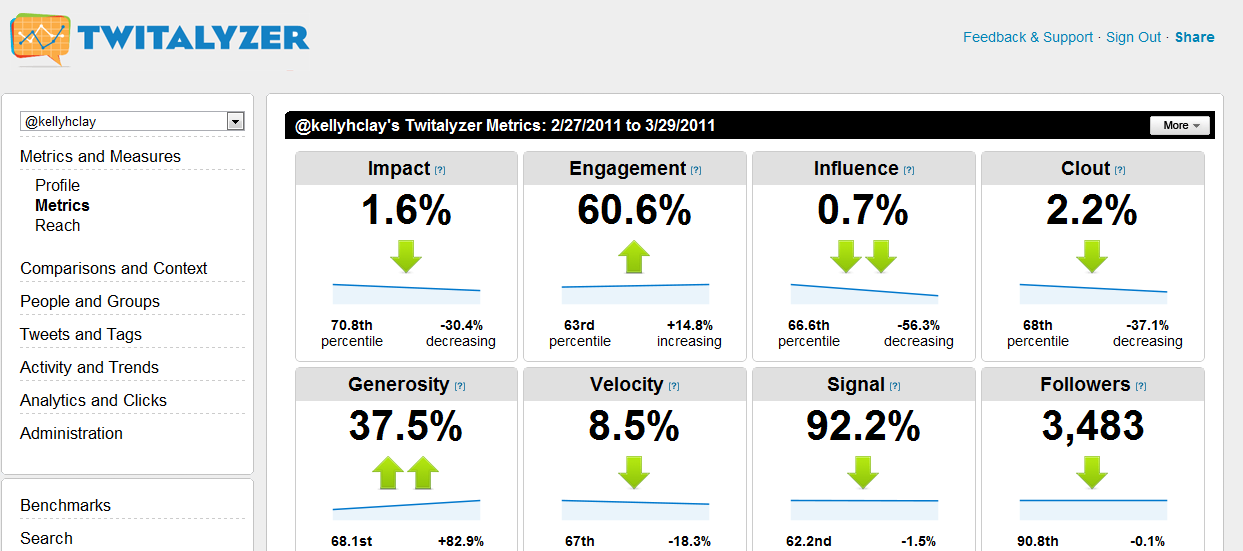 Twitter Analytics: Twitter itself offers analytics! And the analytics provided are very sound and are free. It includes reports of your tweets, their replies, and shares.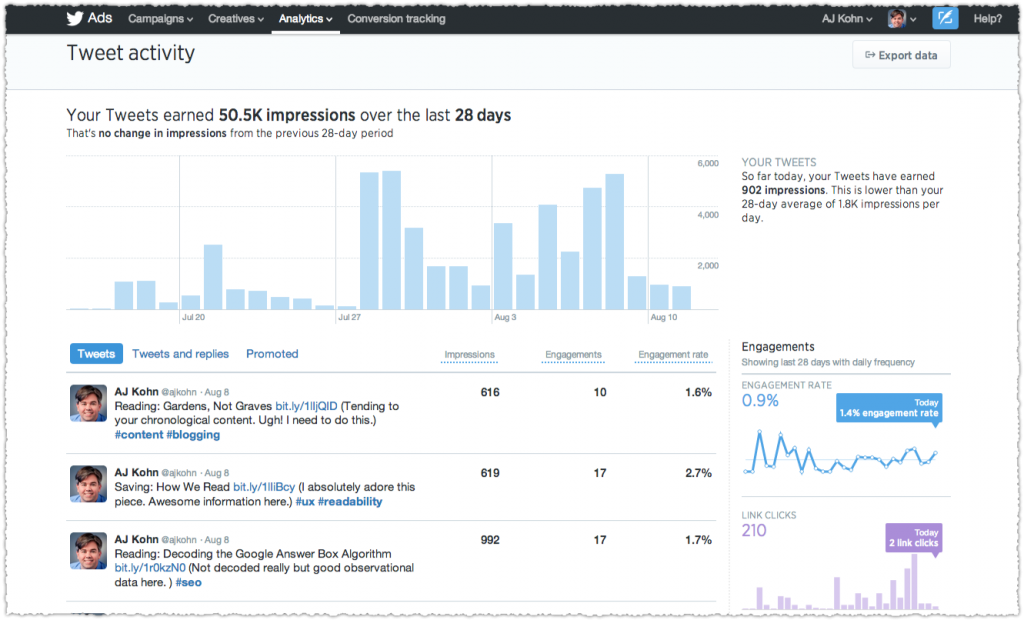 SumAll:  As the name says it all, it is a single dashboard that allows you to see how all your social channels are doing. It includes Google Analytics, Twitter, Instagram, YouTube, Facebook and several other social channels.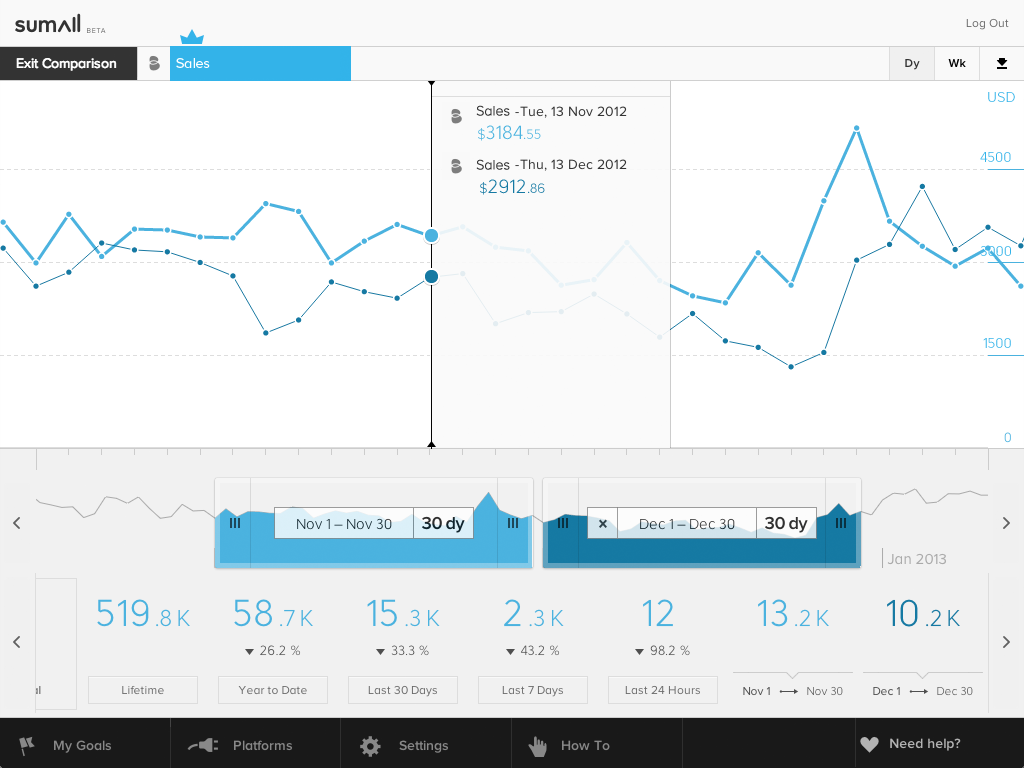 SocialBro: SocialBro offers really impressive analytics. Weekly and monthly reports can be acquired which can include community insights, analytics on the tweets etc. Now its also called Audiense