How to Improve Your YouTube Channel with Visuals
YouTube has been able to garner massive popularity among internet users to stay glued to their computers, smartphones and tablets to view viral videos, cat videos and virtually anything that they want to view.
A lot of bewilderment is expressed by people with regard to means that enable these channels and videos to muster up such a massive number of views.
There are plenty of factors that are responsible for the success of a YouTube channel and one thing is for sure that all of these popular YouTubers were not able to gain success overnight. They have dedicated enormous amount of time honing their skills and there are numerous ways that can be employed to maximize views to your channel. Of course, YouTube is a search engine in itself.
It is worth mentioning that the YouTube is a video hosting platform where people pay a visit to treat their eyes to visuals. There are number of struggling YouTubers who are not able to gauge the significance of visuals and hence lose out on a large number of eyeballs.
If you honestly want to make your YouTube channel a great success, then this post will certainly prove beneficial to you. We bring to you some YouTube visuals that you should concentrate on while building and enhancing your YouTube channel.
YouTube Video Thumbnail
The vide thumbnail is the first impression and virtually a deciding factor that prompts a user to either click and view your video or not. The YouTube video thumbnail is designated to attract viewers while providing an appropriate context to your video. These two credential blend together to offer an enhanced peek into the video. Once a view has seen the video title and the video thumbnail, he or she should be able to anticipate what is going to be encountered in the video. A video thumbnail tends to give a reason for clicking on your video to a viewer.
Keep in mind that a video thumbnail is a small graphic so there is no use wasting your time writing a Twilight novel on it. Keep it short and crisp. A relevant image related to the video or a screenshot of the video could do a decent job in this regard. You can also go for a text based overlay if you are interested. This may sound like a typical design advice but we would suggest you to opt for an image with appropriate colors that help your video stand out from the crowd.
If you are looking for a few way to create great YouTube video thumbnails, here are Snappa's YouTube thumbnail patterns.
YouTube Channel Art and Profile Picture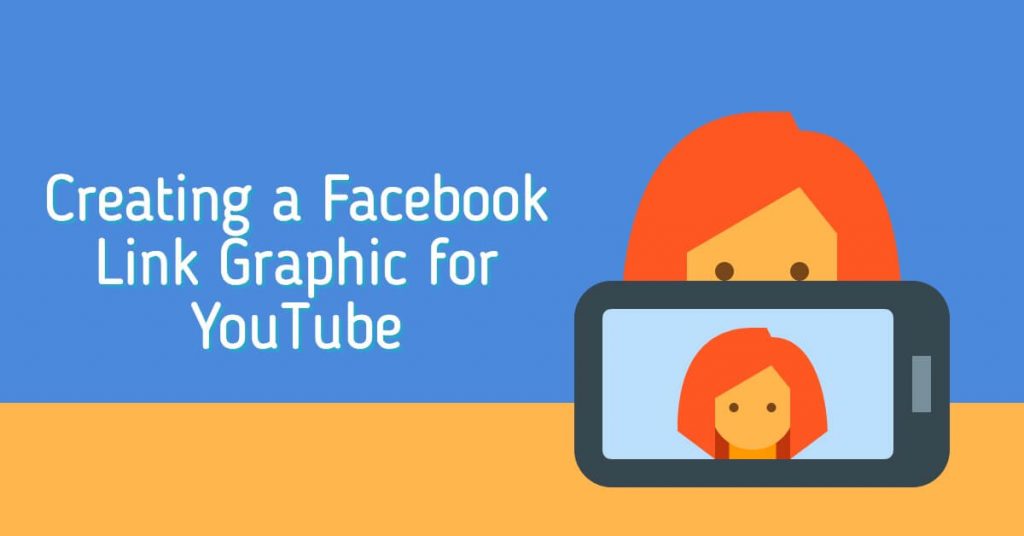 It is said that it is not prudent to judge a book by its cover but if the book was nicely designed with a top quality cover page, you would probably prefer it over the one with a drab cover page. The YouTube channel art and profile picture comprise your books cover page while the videos portrayed in your channel are the pages in the book.
Your aim is to entice the readers into reading the book by luring them with the book's cover page.
When users visit your YouTube channel for the first time, they encounter your channel art that should let them know who you are. The channel art should include an attractive design and formidable representation of what you are and what you represent. It should incorporate some relevant text that can serve as your tagline or a phrase that aptly represents you. This can be your mission statement for your YouTube channel.
The profile picture should focus on your personality. Everyone can be a photographer these days with the modern day smartphone cameras. Scour through your Instagram explore page or your local Facebook groups and you should be able to find an appropriate photographer. A photographer can assist in capturing a nice headshot for your channel and even one or two decent images that can be used in the YouTube channel art and social graphics can be the key.
Social Media Graphics for Distribution
There is an odd perception among people that you can only promote your stuff on the platform that you are focusing on.
That is not true!
You can attract attention from the people who are connected with you via the graphics that are relevant to your channel and brand. Once you have the graphics designed, you can commence to promote yourself across a wide array of platforms in a logical manner.
You can create a Facebook link image so that when you share your channel, the concerned post does not get lost in your already crowded timeline. You can also upload your video directly to Facebook and link your channel and solicit your friends to stay tuned for the latest updates.
You can also utilize Pinterest to promote your YouTube channel's videos. This can be a nice choice for fashion related channels, Do It Yourself channels and virtually all kinds of channels if you follow an effective strategy.
You can employ this strategy for all the major social media platforms such as Twitter, Instagram and Snapchat. Ensure that you use the graphics of appropriate size and relevant content.
Ensure that you concentrate properly.
Intro and Outro Video Clips
It simply does not make sense if you logged into an episode of How I Met Your Mother or Game of Thrones and it did not incorporate any introductory theme song and ending credits.
The same holds true for YouTube videos. Your audience and viewers should be able to relate with your channel and they should be aware of the content that you are going to share with them on a regular basis. A nice animation or an intro clip before the actual video can come in handy. If you are not acquainted with animation, then you can stick to simple content comprising graphic that remains a permanent fixture of your videos. Ensure that the intro is consistent.
The outro of the YouTube video is also an essential part of ensuring that your channel grows. Instead of ending the video abruptly, do not forget to add an end screen. You may even incorporate a relevant call to action button and links to other videos that you have created. YouTube lets you incorporate these items in your videos and you simply have to carve out attractive graphic with appropriate spaces.
Video Body Content
The video content has to be formidable along with a top quality thumbnail, channel art, intro and outro. You won't be able to keep your audience engaged if your videos are not of the best possible quality.
Concentrate on focusing the long term gains rather than achieving the short term gains.
Here are some key aspects when capturing high quality videos:
Ensure that the lighting is appropriate
Audio recording is proper
The video should be short and crisp
Ensure that the video should remain steady
These are some of the factors that can play an important role in enhancing the quality of your video.
The Bottom Line
As they say, first impression is the last impression so you want your first impression should be as good as possible.
The same holds true for your YouTube channel.
Audience from every nook and corner of the World Wide Web will be visiting your channel and they would be interested in getting to know you. Let them know you are there and let them peek into who you are with the aid of formidable visuals that will assist you in standing out from the crowd.
What kind of graphic and visuals are you sharing currently with your YouTube channel? Do not forget to share with us the links to your YouTube channels in the comments section below and we would love to visit them.