Back in good old USA safe and sound. Arrived Friday morning local San Francisco time.
So blessed to have arrived here safely and smoothly. Landed 9:45am local time, about 45 minutes late due to not leaving Hong Kong on time. Was told it was due to air traffic control delaying planes from leaving the runway.
Have to admit, I have a great feeling of relief! First time to travel with my son, and his first time to America. Came here with my wife about a year and a half ago for an 9999 amazing road trip while still pregnant with Miles. Now here to introduce him to the family!
So Lucky Miles Slept On Most Of The Flight
I'm eating my own words. I used to always be so upset seeing babies come on planes when I was traveling in the past. I'd say to myself, who would take an infant on an international flight.
And the baby would cry the majority of the flight.
So while I'm "that guy" now taking babies on planes, Miles is awesome to fly with. He slept most of the flight except maybe a total of 1 hour (maybe a few sessions of 15 – 20 minutes each) where I had to walk him around the plane and have him bounce on my lap.
And because this was a red eye flight, he was well rested when we landed in the morning.
I, on the other hand, didn't sleep more than about an hour. Listened to a couple audio books (Graveyard book and the Art of Learning) at 2x speed. Wrote a bit, brainstormed a bit. Never have good luck sleeping on planes. Wendy slept about half of the flight.
Got An Awesome Photo in the Cockpit
Entering the plane at Hong Kong, we had an awesome steward. He loved Miles and said we should try to hop into the cockpit (on the 2nd floor of the plane) to get a snapshot.
We seized the moment, came up to first class and had to get through a few layers of stewardesses who said it isn't possible anymore. The pilot was asked by one of the stewardesses and we had a bunch of photos taken.
Really happy we took this action, and can't wait to look back at this years later and show Miles. Ha!
Yes, We Flew on September 11th
I know, the flight was on 911. I booked this flight back in April, and had airline credits to use up that expired the next day. Had no preference on when to fly, and thought this would be the cheapest and safest time to fly.
It was brought up when I tried to get the cockpit photo – a few of the stewardesses said it wouldn't be possible to take the photo as it was a sensitive day.
Really, I think it is a safe time to fly, as I am sure all the staff is on extra alert.
We made it, safe and sound. So let's appreciate it.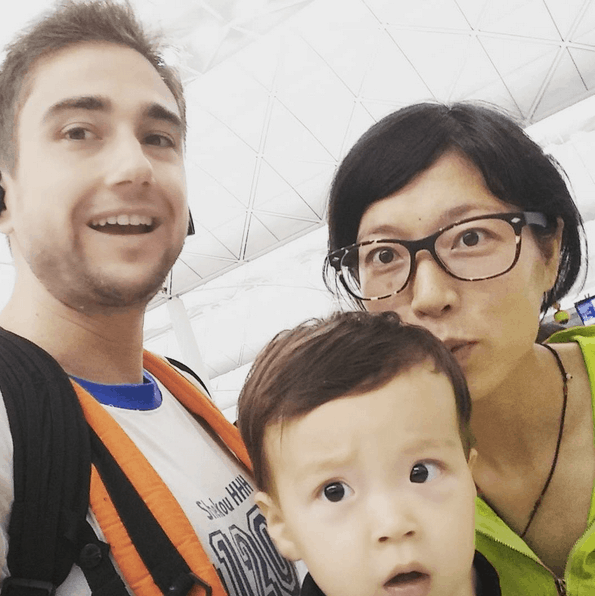 Have An Overly Complex 3 Weeks in USA
So now I'm scrambling to confirm the rest of my USA trip. Will be about 3 weeks, and I put the itinerary out 9999 here on the blog a few months ago.
Friends and colleagues have been trying to connect with me, and I'm doing my best to coordinate. San Francisco has been great so far. Will Lee picked us up at the airport and we had a nice lunch. Staying at Rex's place over in Oakland area.
America has really no decent public transportation. Nothing like in China or other parts of Asia. So this has added to the complexity.
But the biggest complexity is I'm traveling with a pregnant wife and a 1 year old baby. Not like the good old days where I could travel at odd hours and cram into buses and back seats of overcrowded friend's cars.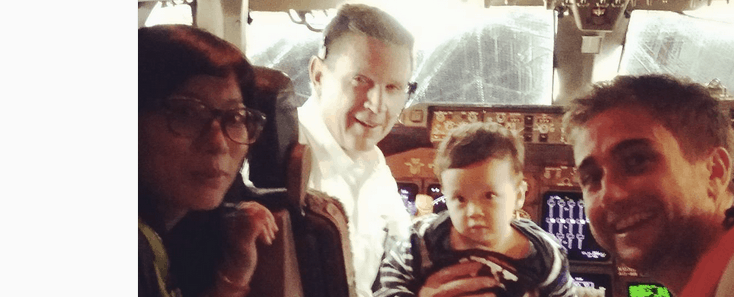 So I'm sorry if I'm not able to catch up with everyone.
I should have taken advice from friends and only done Florida. Let those come out to Florida if they want to meet us.
Life is short, glad I took this trip – but would be awesome if more people can come out to Asia sometimes (that means you reading this, ha!)
I've been collecting tips from friends with kids on the best way to travel with a family – I'd love to hear yours too!