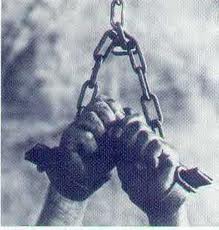 As I run all over the place like crazy, of course I am getting frustrated. And some things don't go as I planned, and I get angry – but there is a saying
"A man can fail, but he isn't a failure until he blames someone else." – J. Paul Getty
I have tried my best to constantly repeat this in my mind. I can't blame others for the way things are, that is the easy way out. Sure, maybe I entrusted someone to assist in getting a specific job done and it didn't go through. But then I should only blame myself for trusting this person, and for not having a plan B.
But this idea of "the only person holding you back is YOU" is not just in the negative side when problems arise, but also in the potential – THE POSSIBILITY that we can succeed in life. We make up excuses not to "go for the gold" and take a shot to make something great with our life…because we HOLD OURSELVES BACK. We doubt our own selves. We feel inferior, or afraid someone is going to laugh when we fail.
THERE IS NOTHING TO FEAR BUT FEAR ITSELF. The hardest thing in life for me, as well as others I can imagine, is to stop worrying what others think. I have gotten more bold, more outgoing, braver (maybe stupider too) because I am less concerned about what others think if I fail. I have to get even better at not caring what other people think…but at least I have gotten better at it.
I want to stay in New York, at least a year to build up a USA sales office for the:
website marketing, SEO services
bar products / promotions – with focus in NYC local market
china business consulting / international business.
Is this too many things? Am I holding myself back by not focusing. By trying to do all these things, am I a "master of none" and confusing potential clients who aren't sure where my dedication is?
But its hard to let go. I like to do so many things. To learn, to experience, to network. I love sales and marketing and networking. Motivating others. Inspiring creativity. Giving opportunity to those who want to work hard.
Heck, I wish I could travel the world, blog, meet people, network, and connect. That would be my dream.
Having trouble sleeping…..thinking too much. Work too hard. Not focusing. Common problems, feedback from others. And I guess I am a little SCARED. Yes, I admit it, I'm scared. But I know its gonna continue to be one heck of a ride.