I am a fan of being social, connecting with people…learning about cultures and ideas and perspectives…but what is scaring me is as people now
Talk about the same news (weather, etc)
Buy the same things
Think the same way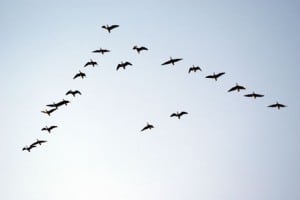 What is going to happen to individuality and CREATIVITY?!?!!? While social media is about being a HUMAN being and allows all voices in the world to be heard equally….I also feel allowing everyone to be so easily exposed to others more quickly forces them to "electronically" surround themselves with only like minded people, and wall out people they do not like, or do not want to associate themselves with.
And as the newborn generations grow up with social media and mobile technology (its amazing, seeing my friend's children playing with iphone as if they are experts and they are only 4 years old…) they will never know how it was to live WITHOUT these technology and social media platforms…..their childhood will be surrounded by their friends in real life being in parallel with their "online facebook friends" and continuously surrounding themselves only with people they want to be surrounded with….getting real time status updates from their classmates on what dinner they are having, what tv shows they are watching, what clothing they are buying…..
And…..as sad as it sounds, the majority of people feel comfortable doing the same things their friends are doing. PEOPLE FEAR TO BE DIFFERENT and the social web makes it sooooo easy to see exactly what your friends are doing everywhere. You will not be able to live as an individual anymore…when faced with a decision that needs to be made in life, your friends will be with you, physically or virtually.
I know it's convenient to be able to constantly wired….I rarely have to ask for directions anymore, I can go into foreign countries and not even need to ask anything…I can get all my answers on the internet, online maps, online guide, social media friends….but isn't that taking the fun away? Where is that forced interaction with the strangers, that force us to learn how to deal with people from all different backgrounds and personalities…..
I can only forecast, but I can definitely see as the younger generation grows up, they will not be able to deal with as many people in "real life" situations as the current grown up…..I know I am an old man (30 next week) and I am sounding like it now….but really, even I am able not to interact with strangers now, utilizing my mobile phone and social network to get answers and feedback…..and if I'm an "old fart" then I can only imagine how the children of today will be when they get older….with these facebook, twitter and mobile tools to access information quickly and easily….
Here is an example of the future I see….for a teenager in maybe 5 years (heck maybe its like this already!)
Go to first day of freshman class, meet people….already have a facebook account since you were born, so you add your classmates that you get to know (wonder do high school kids add everyone, like do cool kids accept friend requests from non-cool kids??).
So now you have the friends in your facebook, and you will get their status updates when they are eating, buying things. Then there are the status updates…..about what they buy, what they eat…..where they are going. I can only imagine that the cool kids will be showing off the cool new shoes they bought, and maybe even bullies will make fun of people who cannot afford / don't buy the cool new Michael Jordan sneakers?
Movie night, what movie are you watching, who are you with? Jeez I can only IMAGINE THE added pressure of a high school kid more and more as I type out this role playing….
High school is already hard enough, I could only imagine it now combined with social media….I used to like to go home to get away from the peer pressure….the gossip, the sharing of what the cool people are buying….and how this will never really turn off.
Makes me almost glad I grew up without this social media noise when I was a kid…..being a teenager is soo hard, so much pressure…..when I'm a "grownup" I think social media is better, because I have learned more about who I really am and taken priorities in life.