https://youtu.be/-WeiknW0LLg
Entering China During The Coronavirus
What an intense week it has been – and a lot of VLOGS! Our team is working overtime with all this hyper active content.
So we left off on the last video blog where I landed in Korea and checked in to some Airbnb style personal apartment Wendy booked for me on a Chinese travel app.
Highly recommend getting something like that if you have a 20 hour layover – free shuttle from Korea airport to this nearby neighborhood and was about 200 Chinese Yuan per night.
After a decent night's rest, woke up 430am or so (all messed up from travel and time shift) and prepared to go back to the airport for a 8:50am departure to Shenyang city of Liaoning province, in Mainland China.
Took the shuttle by about 630am and was even nervous I'd be late. Just all this anxiety to be honest. Met a fellow American traveler who was heading back to USA. He was locked out of re-entering Taiwan due to cancellation of visas, and his time in Clark Philippines was running short. At least 1 person willing to hop on the video – thanks for that!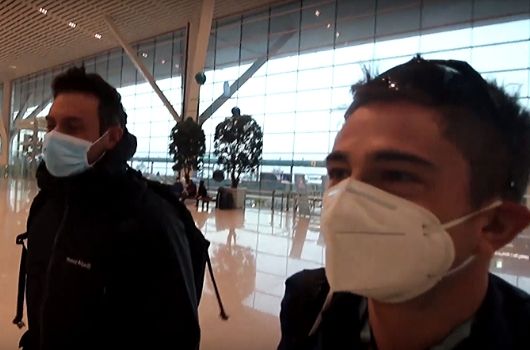 Airport was empty
Entering and checking in to the airport was really smooth, no hassles at all. Maybe their mobile app, or the quarantine card I had helped? No idea? But airport was empty.
To my wife's pleas, I disassembled my video blog gear and put the microphone, stand, and DLSR in various parts of my luggage. This was to prevent the China customs from identifying me as a media from America and not allowing me entry. For those who follow the news know – there is a battle between USA and China about their journalists staying in the other side's country right now.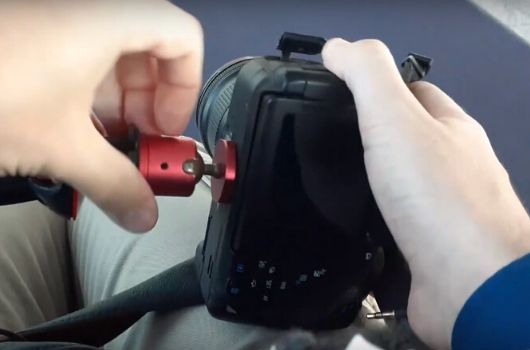 But I still had to document this, so I used my camera phone for the rest of the video blog.
Boarding the flight in Korea was no problem. Only issue, after seating, a steward approached me and said they couldn't locate my luggage – the canned goods I stocked up on.
Bummer, I really wanted to take that to China quarantine.
A Timeline
A short, 2 hour flight and we landed in Shenyang.
9:45am, Monday March 23, 2020
Arrive at departure / arrival "hub" – but told we cannot deplane. We need to wait for the Chinese customs to check. About 4 hazmat suit people enter the plane and start checking everyone – well actually they seemed to have specific people to check – and I wasn't one of them (not sure if good or bad). A few were able to leave the plane after about an hour. For me and the majority of the other passengers, we were allowed to leave about 12 noon, or after a couple hours.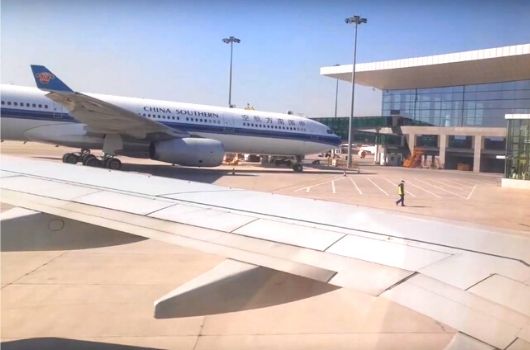 12noon
Standing in line, to be checked for temperature and other check ups.
1:30pm
Some type of interview. I had to wait longer to be matched up with an English speaking official. Basically questions about where I have been traveling, why, why am I entering China, am I sick, have I been in contact with anyone who has been sick.
2pm
Enter Chinese customs and passport checked and stamped
2:30pm
Line up to be assigned a hotel for the 14 day quarantine.
2:45pm
Get luggage – but a Korea air rep meets me to fill out a lost luggage form.
Divided up the group based on the district / area of the city you will go. They let us go on quarantine.
3pm
Go on our assigned bus based on what part of the city we will be staying. A wholesale network of buses.
6pm
Finally depart parking lot. They were waiting for various flights to come in.
7pm
Chinese people go to different hotel, not sure why me and 2 Koreans need to go to a different hotel.
7:30pm
Arrive hotel I will be staying in. Temperature check, forms, sign a contract. I will be here until April 5 (bummer as my birthday is April 2) 240 RMB per night, 3 meals a day. Cannot leave the room.
8pm
check in to room, intense.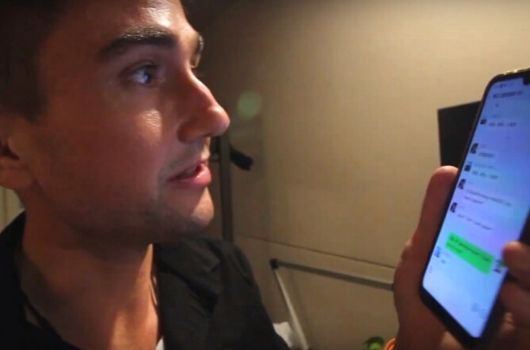 Time to get rest…..
I'm so crazy….i wrote this blog post 2x …..on the plane yesterday, and then this morning..
Here's what i wrote yesterday morning:
Well, typing this up from my seat on KE 831 from Seoul, Korea to Shenyang, China – It is Monday morning March 23, 2020.
What a difference a week or two makes – in the total global society.
For months I have been considering re-entering China – even as far back as the Manila volcano eruption in early January. Wendy, my amazing wife, has suggested I return.
And then the Coronavirus outbreak. The thought was – do I take her, my kids, and the rest of the family out of her hometown, to Manila? To USA?
Well, now the tables have turned, and finally she and I decided I had to make the trip back into Mainland China.
What a journey it has been
Three attempts to book a flight – and I am now on the final leg of the flight from Cebu, Philippines to Seoul, Korea, to Shenyang, China.
Wearing Josh's long sleeve shirt and cargo pants, with my original clothes underneath – it is COLD. A decent night's sleep at an airbnb-like room near the Korean airport, I took a shuttle bus to terminal 2 bright and early.
On my way, I met another American. He's on his flight back to USA, as his visa in Taiwan was cancelled and he was stranded in Clark, Philippines as well.
For me, the destination is China (ha, I have a book called Destination China ) – to be re-united with my wife and kids after over 3 months.
With only carry on – well – wife did book the flight with 15 kg of checked luggage so that is all can goods – I am on the flight.
So many papers, in Korea, in China – 4 or so slips of paper repeating the same information over and over, where I am coming from, if I am sick, if I have been near other people who are sick.
Airports have been ghost towns
Feels like the day after the world has evacuated.
My wife begged me not to carry my blogging camera into the Chinese border. China is always sensitive about online media, but especially now with the US/China journalist ejecting on both sides. So I disassembled my vlog camera and packed it up – will try to capture some info on my camera phone – it is just in my blood – to document, to share.
Trying to keep my normal schedule going here. Exercise, meditation, reading and this writing each morning.
Wendy, Ivan, and I have been busy in mask / health supply trading. People come out with offers and desperate pleas to get supplies they need in their country. China is still the world factory, and it is all coming from there.
Think I will keep this short – the flight from Korea to Shenyang is pretty close and I need to meditate and prepare my mindset for the Chinese immigration.
It was a challenge to even board the flight in Philippines, with questions of why I am going to China, etc. Made it through the various steps and this is the final lap.
Yet I am expecting this lap to be a hurdle – China has been releasing news that the Coronavirus cases are being imported now and they are doing whatever they can to stop that from happening. So it is me proving I do not have this virus, and that I legitimately need to be in China.
My case
I am married to a Chinese national with 2 children together and they are in China.
I have a Chinese company since 2008 and have had a work permit for 5+ years (currently on 10 year business visa)
I do business with China and am doing trading now in the health supply business and have orders going through.
Think this is a pretty solid case.
Expecting the 14 day quarantine. Just hope the internet is blazing fast (joke).