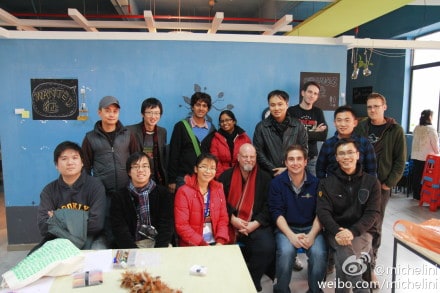 I am so freaking excited! Last week almost destroyed me…physically, emotionally….and on some nights financially…but I made some new connections, lost maybe one or two (can't keep everyone happy) and have made some solid moves to ensure this year is a rock solid one!
I normally would writeup a separate post for each of these…but so exhausted last week I just cannot keep up, so better 1 blog post of all of it rather than NONE!
In order of events:
Hong Kong trip "1"
Talk with Nick & Tim from the elevator life – 2 awesome Americans in Guangzhou China who are part of the tropical MBA Dynamite circle and are totally onboard like I am to get more foreigners coming to China for business experience and internships. Also some business trips, Canton fair tours. Brainstorming how to work together.
Social Media Analytics course – The first event of the Social Media week in Hong Kong, Ken Kwok from beehive strategy spoke on how to measure social media performance, connecting your google analytics accounts, campaigns, and all other kinds of juicy tidbits. Also interesting to mix Chinese Weibo and English SNS facebook and twitter.
Startup Monday Pitch night – saw 6 great startups, met tons more entrepreneurs, techies, VCs, business mentors.
Long night bar hopping in Lan Kwai Fong – pitch night networking turned into after event beers in Hong Kong….
Tuesday, return to Shenzhen.…(Valentine's day)
catching up with Hero meets hero Chinese e-commerce events, planning the social media brainstorming session this coming Saturday. Working on spanish e-commerce projects in Futian. Just rushing around.
Startup Tuesday in Shenzhen – Yusuf Uqdah, CEO of Butler Sourcing and also starting a new tech startup "Tribes and Fashion" spoke on his experiences in hiring teams, as well as steering IT projects as demands from users and the company itself change.
Oh yea, Valentine's day…I was so exhausted I fell asleep around 10pm….
Wednesday, another day in Shenzhen
Sponsorship packages for Hero Meets Hero – Really getting into details of sponsors from USA who want to visit China and meet the Chinese ecommerce executives. real estate agents, Canadian Universities, USA RMA warehouses. Trying to standardize a package for special events for overseas companies who want to come to China and be "match made" with relevant Chinese business executives.
Chai Huo hackerspace merge forces – discussions on merging SZteam coworking efforts (office closed over Chinese new years) with the Chai huo makerspace (Chinese product developers) we have been enhancing the office over the week, cleaning up the back room, carpeting it.
Thursday – day trip to hong kong "2"
Met Frank Lavin from Export now and got an autographed copy of his book, Export Now! Also discussing bringing his platform new clients of Americans who want to sell on Tmall in the China market.
Alibaba HK visit – Saw Pam Munoz, she gave me a tour of their new office, had a great lunch, and spoke about Alibaba platform, and how small businesses overseas source from China, and Asia. Also interesting talks about developing factories in Malaysia.
Met my friend Wendy who is looking for a PR media job in Hong Kong. ate some awesome german sausages.
Talk about Capital markets, getting investors, and VC – Graham Leach and I talking in a members-only bar in Wan Chai about all kinds of business in investing, packaging, mentoring, getting clients.
Friday back in Shenzhen
more hero meets hero and e-commerce work. Rushing to also prepare for Saturdays events (see below)
Saturday, in Shenzhen (but meeting HK'rs)
morning, wake up around 8:30am, slam coffees, rush out the door
10am meet Hong Kong product developers to give tour of world's biggest electronics market – meet in Chai Huo, 2 Chinese programmers come with me to Hua Qiang Bei (world's biggest electronics market) to meet the HK HackJam hacker (makers), also connecting Mitch Davis, and a few others living in Shenzhen to assist in the tour.
Leave early (1pm) cab back to Chai Huo
Social Media training brainstorming session – The hero meets hero event to help us develop Shenzhen Social media training program  – THIS IS BLOWING UP HUGE! may have to travel all over China building up training seminars for twitter, facebook, and promoting Chinese e-commerce companies to the worldwide market. Soooo exciting! Got tons of feedback and ideas, and prepare to get started on weekends in March.
Networking event with Chinese Ecommerce group + Hong Kong hackers – was really cool to take some Hong Kong guys, many of which had never been to Shenzhen, and mingle them with Shenzhen ecommerce companies. Funny moments for sure and great photos.
Meeting to try to get a Shenzhen mobile app company VC funding – met with the startup Hapenut, trying to get them some funding to grow their development team bigger and better. Some bumps in the road, but told them straight up what the issues were.
Saturday night….slept early…..
Sunday, today have been working, blogging, planning. This week have an American company here Tuesday to talk China SEO, introduce to Baidu. Wednesday to Saturday will be in Philippines.
STAY STRONG, KEEP GOING!