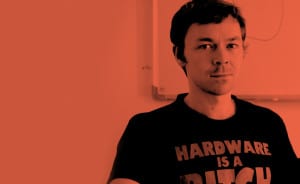 Podcast: Play in new window | Download
Subscribe: Apple Podcasts | Android | RSS
This show was originally posted on
Forbes China (in Chinese)
and I will share it to the English audience here after it is published in Chinese Forbes, my full column can be viewed here –
http://www.forbeschina.com/column/michelini
.
Thanks everyone for tuning in to another Forbes China Entrepreneur show, this is our second episode and we are focusing here on the Southern region of China. Today on the show is Cyril Ebersweiler, who I have known for many years in China doing various accelerator programs where I also went through his Chinaccelerator program batch # 3 for my startup Social Agent Limited.
In the show today we'll go through how he got started investing in China and into these programs as well as what he looks for with entrepreneurs and startup teams, so let's listen up!
Topics Covered in this Episode
Intro yourself to our listeners today Cyril
In Asia now …since 2001 ? Started in Japan?
I remember you talking about the first time you entered Shenzhen – can you share with us that experience?
Shenzhen has come a long way since then! It's a maker's heaven right now, a maker movement, what are your thoughts
Can you share with us your term "lean hardware", what it means
I know some feel hardware is hard to be lean as there is a lot of upfront investment, so this is proving it can be lean after all 🙂
What do you look for in entrepreneurs?
Similar to that, what do you look for in a startup team?
Can you share with us some of the investments your firm has made that have had some of your best returns?
what trends do you see from these successful ventures??
In startups that you have seen… not work out – what are some common trends?
SOS Ventures – you're a partner in this venture firm, can you share with us briefly about it
Chinaccelerator – now in its 6th batch coming up – (I was in the 3rd batch) can you share with us the story
Haxlr8r – now in 5th batch – can you share what this program is and how this came to be?
How can listeners reach out to you?
People / Companies / Resources Mentioned in this Episode
Episode Length: 19:09
Thanks for being on our show Cyril and hope everyone learned a lot today. We are working on having this show on twice a month, if you have feedback or ideas for the show – please reach out to me on mikesblog.com/forbes
Til next time!
Download Options
Direct Download: Right-click here and click "Save As" for a direct download
iTunes: Listen and subscribe on iTunes for free!
Android: Listen via Stitcher Internet Radio streaming (coming soon)
If you enjoyed this episode, leave a positive review on iTunes!