The Internet Runs on WordPress!
---
How to create the life of your dreams with no money, just time and effort?.
Leverage WordPress Open Source!
---
Wordpress
Wordpress runs the internet - most of the websites and blogs we setup for our companies are build on it - choose your option below:
---
W

ordpress, the savior of the internet! The statistics are insane, most people I know run their websites on WordPress. Another top contender is Shopify (for ecommerce businesses), but WordPress has a solution for that (via Woo commerce plugin).
FYI – we are talking about the open source version of WordPress – wordpress.org – meaning it is free and you can download it and install on any server / hosting company you like. We never use the wordpress.com as it doesn't give us the flexility and our own domain settings.
Find a Hosting Company With 1 Click Install WordPress
Now, if you're not too technical, or just like the convenience of a 1 click install – many hosting companies have WordPress auto-installers ready to go.
Here's a screenshot from Siteground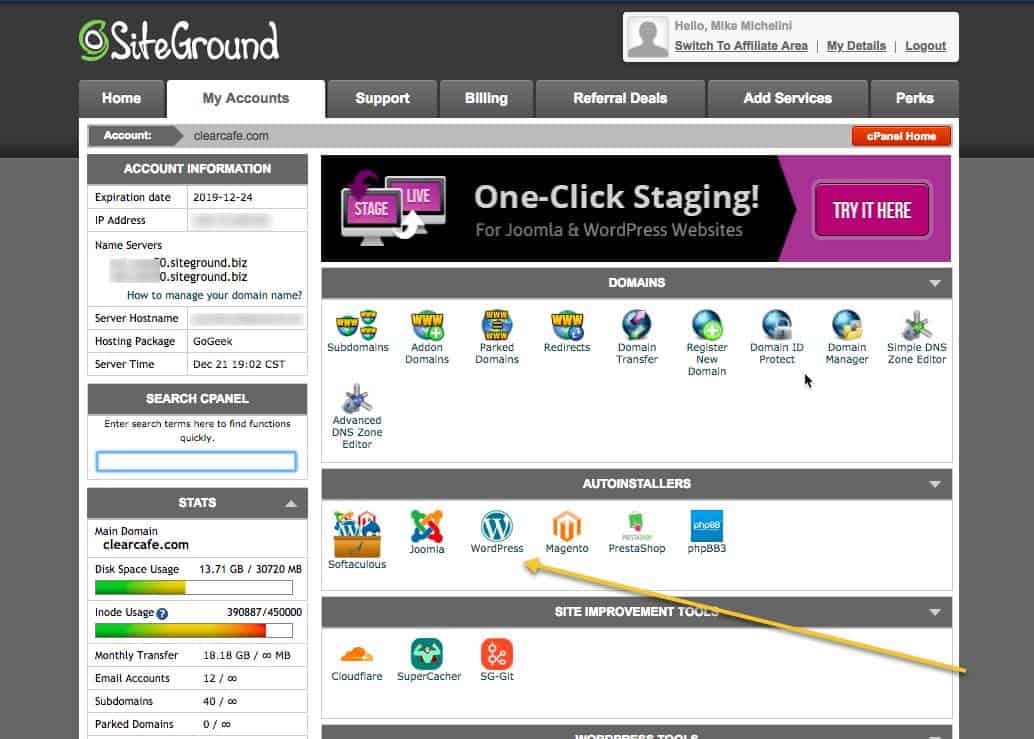 Others you need to either install by downloading the code on wordpress.org and installing
Customization and Tweaks
Here I will give some of the top configuration settings I use when I install a new WordPress install.
Permalinks
Now I set the site to remove the date from the post URLs. I HATE that! I'm not sure why WordPress makes that the default setting – but it is really annoying. Why do you want to show everyone who reads this post the exact date it was published?
Especially if that becomes years and years ago. It just makes you look like an outdate post (even if you later update it).
Reading Settings
!!show preview
Another thing is I don't like to show the full post in the feed or on an archive page. I want the reader to have to click into the post to read all of it. This I believe makes 1 page the focus for each post – not confusing people and search engines which page / URL is the focused page for that content.
Footer Settings
I like to have pretty complete footers. I'm not sure about you – but for me – I read a page and then scroll down to the bottom. That is how I browse to the next page on the site I want to read.
Common Plugins
I also use Yoast SEO Plugin right away and get the sitemaps setup.
I like Redirection plugin in case I need to setup pretty URLs or other 301 redirects (if I change a link later).
Already Have WordPress Installed
If you already have WordPress installed (maybe Mike's Blog set it up for you) but want to learn how to login and update things – check this video tutorial to go through logging in and updating content. Don't be afraid – it is possible! YOU CAN DO IT YOURSELF!!!
Watch the video training now: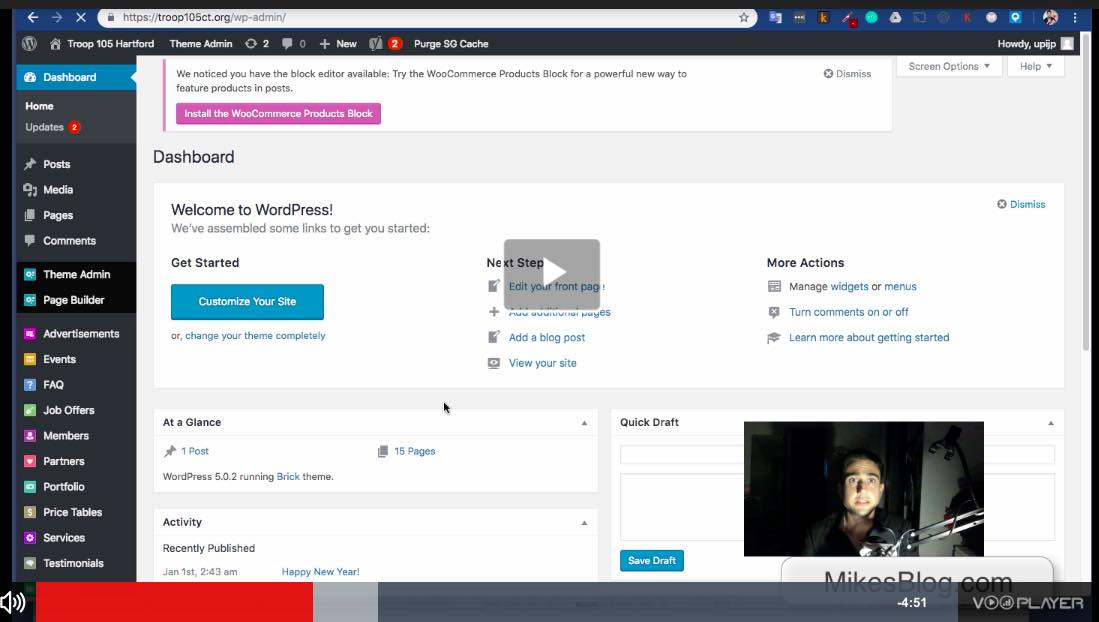 What Is Your Review Of WordPress?
Now your turn! What do you think of WordPress? Share below!
0

out of

5

based on

0

reviews.
Overall rating: