And one of the more popular solutions in the blogging space is Bluehost. This is because their pricing is hard to beat – and it is a great starter solution to get into the internet marketing world.
Unlimited add on sites, push to install WordPress are 2 great reasons why Bluehost is a great place to start.
I have an active account and use it more for mini-sites that I am building. Once they get bigger I normally move them over to WPengine or to Siteground – but Bluehost is a great one to get started with.
Biggest Concern With Bluehost's Basic Plans – No Backups
As far as I know – the biggest issue with using Bluehost is it doesn't backup the server. Many other hosting companies now are doing daily backups of their customer's servers. But not Bluehost – maybe it is such a low price they don't price that into their packages.
Want Backups And More Security on Bluehost? Use their Managed WordPress Hosting
So the solution to not having the daily backups and the automatic WordPress updates is using a more expensive package they have – Managed WordPress hosting
But you'll be paying for it – starting at 20 usd a month (compared to their other plans which are at about 6 usd a month) – yet get that peace of mind at night knowing your site is backed up daily and automatically being updated as WordPress continues to develop.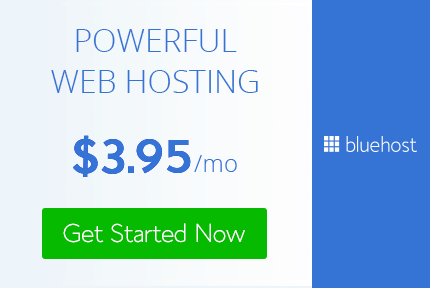 0

out of

5

based on

0

reviews.
Overall rating: