Manage Emails with your Favorite Integrations!
---
Looking for an email marketing software?
Try out Active Campaign!
---
Active Campaign: Best Email Integration System!
---
A

ctive Campaign, will always save the day! You do not have to worry about how to segregate and manage your emails from different apps! It will integrate all the things that you need in just one software. With Active Campaign, you will feel that you have an assistant to trust.
I manage several websites and it would be a hassle to send single emails for the websites. Thankfully, there is an Active Campaign that helps me get through with it. What made me more in love with this email marketing software is its competitive rate. You cannot easily look for affordable software.
You might also want to take a look at my email marketing strategies here. But for now, let's take a look at how the Active Campaign works with its amazing features.
What are the Amazing Features of Active Campaign?
Email Marketing
Active Campaign allows you to send broadcast emails, triggered emails, targeted emails, email auto-responders, email funnels, and scheduled emails. There is no hassle when you create emails with Active Campaign, they have drag-and-drop designers to help you easily build campaigns.
Email marketing includes the following features:
Dynamic Content
Email Segmentation
Split Testing
Subscription Forms
You do not have to make individual emails for your contacts, Active Campaign can make it personalized. The recipients of your email would feel that the emails are personal. Most of them would engage with your emails.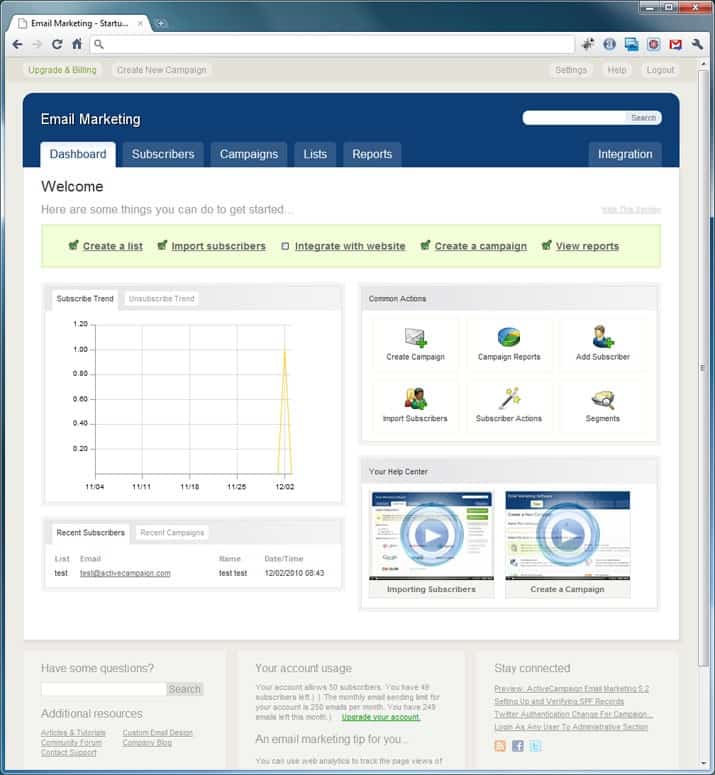 Marketing Automation
When you use marketing automation with Active Campaign, there would be a lot of perks with time management. It feels like you have another employee that will help you sort out kinds of stuff for your marketing.
Marketing Automation includes the following features:
Attribution
Automation Goal
Automation Map
Event Tracking
Split Action
Site Tracking
You do not need to be fully equipped in building marketing flows, they have a drag-and-drop automation builder that would help you build workflows in just a few minutes. They have tutorials and guides that you can view before starting with your automation.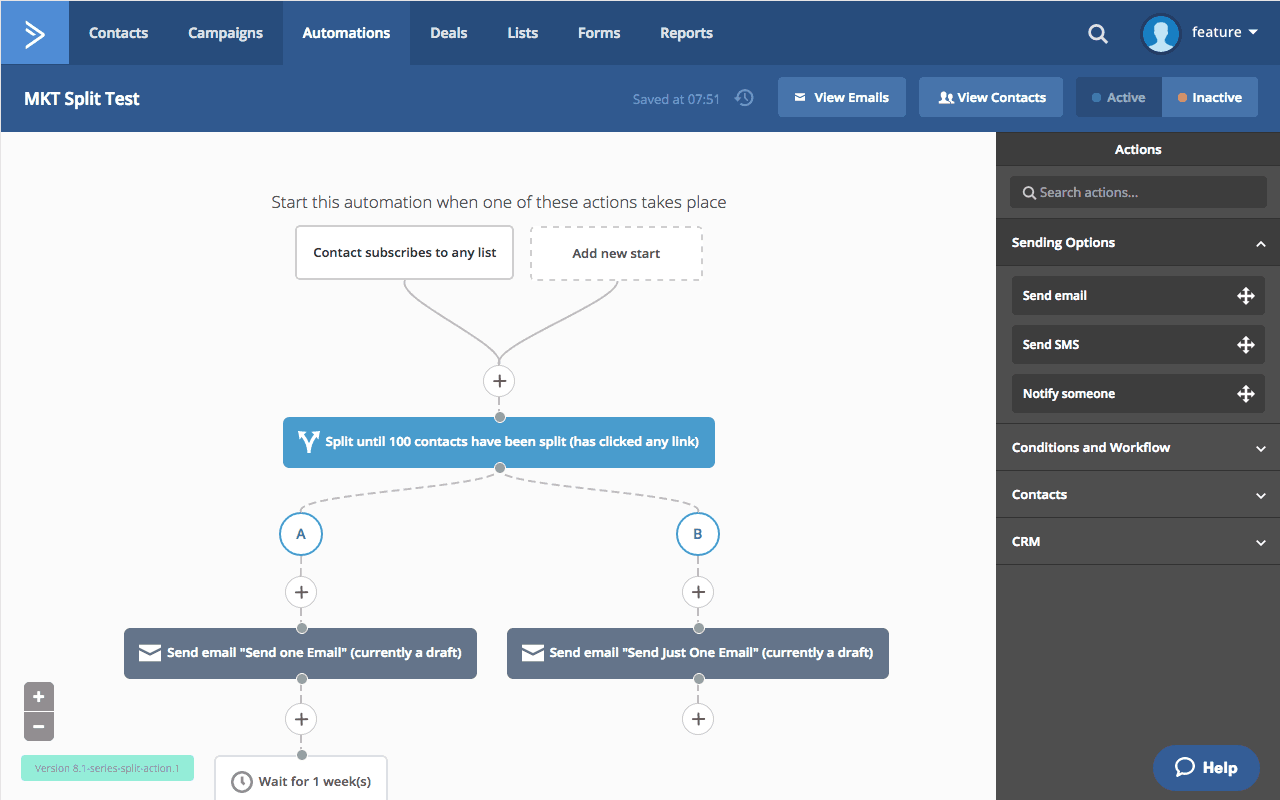 Sales & CRM
There's a lot of going on inside your head when you manage a lot of websites, you may not keep track of your leads with your CRM. The Sales & CRM of Active Campaign helps your entire sales smoothly and completely moving.
Sales & CRM includes the following features:
Contact and Lead Scoring
Gmail Extension
Machine Learning
Mobile App
Win Probability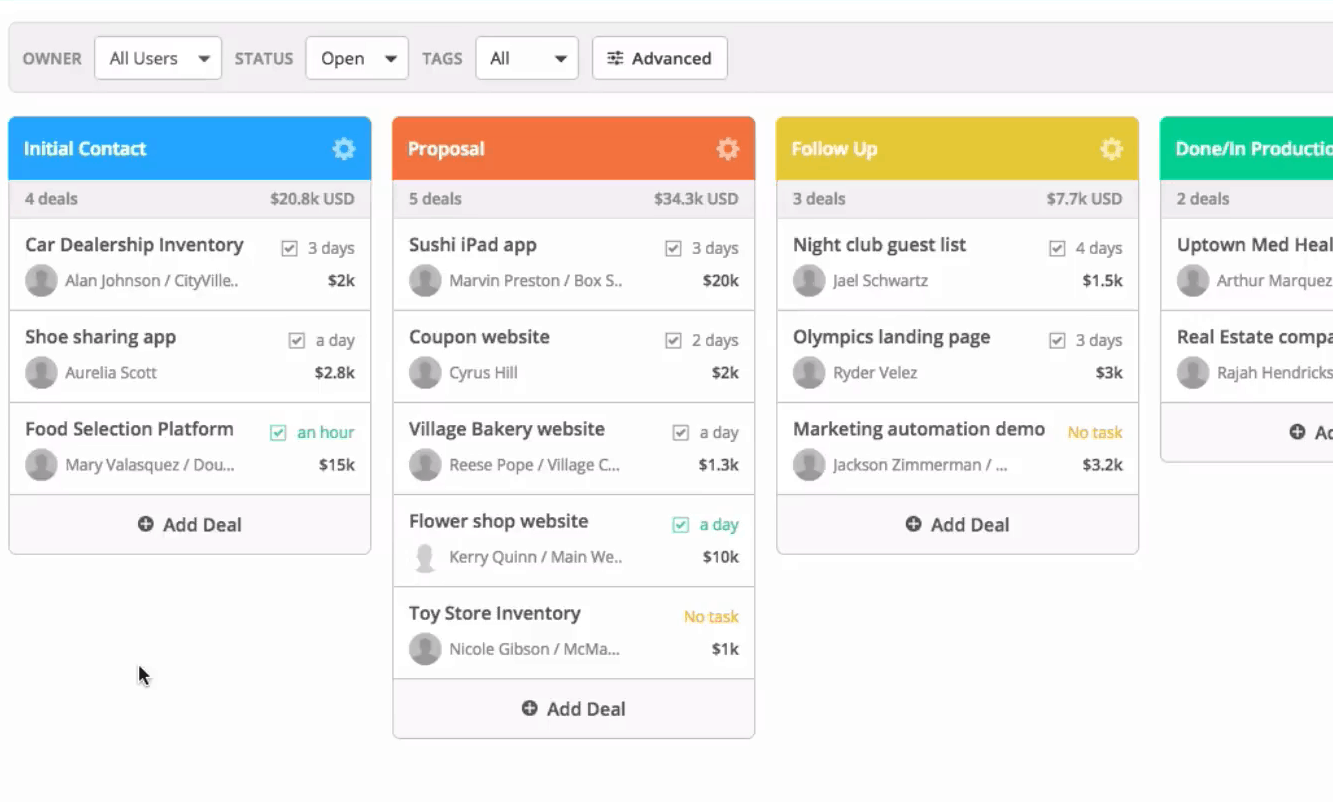 Messaging
Active Campaign provides you with multiple ways to reach your clients. You can schedule text reminders, automate SMS marketing, and send notifications with the Messaging feature.
Messaging includes the following features:
Conversations Beta
Facebook Customs Audiences
SMS
Site Messages
How I use the Active Campaign:
I set up tags around my contacts. When contact is tagged, that is when I often start automation. The start phase of the automation is triggered (by the tag coming on). Also, I double check to see whether the automation went through or not.
I enabled my notifications to receive a notice once I get new automation going. I can easily log in and know where the contact is going in the system. Send them an email right away. They would confirm that your contacts are on the list and they would receive emails from the automation.
Moreover, I want to share this with you. I have a trick that my other email marketing friends laugh at me about — my 999 days trick. I put them in 999-day wait position when I haven't finished my email automation and I want to think where I should send that contact next. This trick helps a ton when you want to get an email funnel going but haven't thought of the entire series. Just don't forget to go in there and finish it!
Why did I choose the Active Campaign?
I already invested with Active Campaign since 2014. Those days, it was difficult to look for email marketing software that was straightforward, affordable and had automation. Now, email system services are catching up. What I like about Active Campaign is their drag and drop automation, import, and export automation templates to share it with your colleagues. I can even put some templates here in Mike's blog!
With what I have experienced, the Active Campaign is a straightforward email marketing software. It does not charge you based on contacts in different lists. They would only charge you with the total number of the unique contact email addresses, even if the contacts are in multiple lists.
We are fortunate enough with their rates, I have read some reviews online before, and there are some people who complained that their email service provider. That software doubled or tripled their charges for the same email addresses because it was subscribed to multiple lists in the same account.
About the Directory
The Mike's Blog Directory was established to help internet entrepreneurs browse options for their websites and business needs. To support the business, some links may be affiliate links to continue the development of this free resource.
What Is Your Review Of Active Campaign?
Now, it is your turn! What can you say about Active Campaign? Share it below!
0

out of

5

based on

0

reviews.
Overall rating: