The Shenzhen Internet Marketing group is actively running weekly Startup Tuesdays, at  Chai Huo Hackerspace, 柴火  at
Google Map: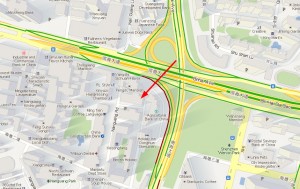 —–
Address 地址:
深圳市南山区南海大道东华园5栋7楼0728 
#0728, Bld #5, Dong Hua Yuan,  Nanguang Lu interecting with Bin Hai Dadao,
Nanhai Avenue, Nanshan District, Shenzhen, China.
(Right behind the Holiday Inn, which is across from the Nanshan book store and Hai Ya department store)
—-
For directions 电话:
 Mike Michelini: +8615816859376
Tully :+8615019292312
Mikehou侯庆福 : +8615820425706
 —-
VIA MTR 
Luobao Line (line 1) to the Tao Yuan stop (just past Shenzhen University) and walk for about a 10 minutes.
 —-
Walking directions to Chai Huo hackerspace Shenzhen from Holiday Inn:
FOLLOW THE ALL KNOWING PENGUIN.