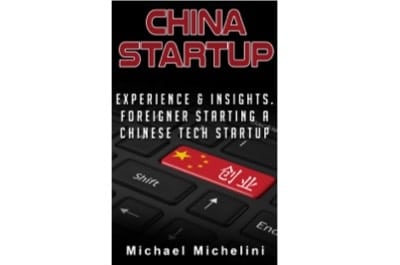 Buy on Amazon Now
Ever been tempted to conquer the China dragon and do a internet startup in China?
Want to read a story of a guy who did it, and get some laughs at the same time?
Then "China Startup" is a book perfect for you.
A balance of an Entrepreneur's experience with Actionable Tips To Learn From
This isn't just a boring book of all facts and concepts. We go through the steps the startup team went through from beginning to end. The main phases such as:
The team building
The idea developing into a product
Experience attending an accelerator
Making deals with Chinese internet companies
Fundraising process in China
Grinding through the tough times
Internet hosting and tech setup in Mainland China
Events and Marketing inside of the Great Firewall
Merging a startup with another company
After each chapter, we recap on the takeaways you should bring home. What can you learn from? How can you do it yourself. Knowledge is shared with you from the bottom of the author's heart.
What You'll Get From The Book
After reading this book you will have a much more clear idea of what it takes to do a technology startup inside Mainland China. Topics covered range from:
Chinese social media platforms and tactics
Finding customers in China
Building relationships with companies here
How to host your own event, and the differences from an event you're accustomed to
Recruiting Chinese technical talent and growing your team
How to establish your company in China for an IT business
Strategies for bargaining with Chinese Venture Capitalists
Get you in the mindset
And much more!
This Book Is Written For the Entrepreneur Looking to Venture into Chinese Tech
Mike writes the book as if he was talking to his best friend at a summer camp. Your online coach, he gives you the thought process that was going through him and the rest of the team. Giving you examples and ideas you can use for yourself, whether you're already doing a startup in China or looking to do one someday.
Have no intention of doing a tech startup in China?
No problem, this is also quite a fun story. The struggle of an entrepreneur going against the odds to make something great within the Chinese wall. There is even a taste of a love story built in, as well as the testing of friendships and business relationships.
So feel free to read it like a novel.
A teacher or parents? Your students or children may benefit from going through the book. To save time, they can just skip the storyline and dive right into the action tips at the end of each chapter. We want this book to be the magic guide to save other foreign entrepreneurs a lot of headache when venturing into Chinese internet.
Let's give all of us a better shot and learn from others!
What Are You Waiting For? Get Reading with "China Startup"!
There you have it. A story of an entrepreneur's pursuit of finding gold in Chinese internet. A story of love found, and a family being built. Get precious and unique perspectives of life living and working inside of China as an entrepreneur.
Get the motivation you need to do it, or motivate and guide others!
Buy on Amazon Now!